About the System Depoly
The System Depoly is a unit type depositor that can be a perfect depositor to use when building an ideal system for confectionery production.
Product Information
Features
1. A suitable depositing mechanism can be selected.
- Outwards rotating rotor type depositor
Suitable for various sponge batter.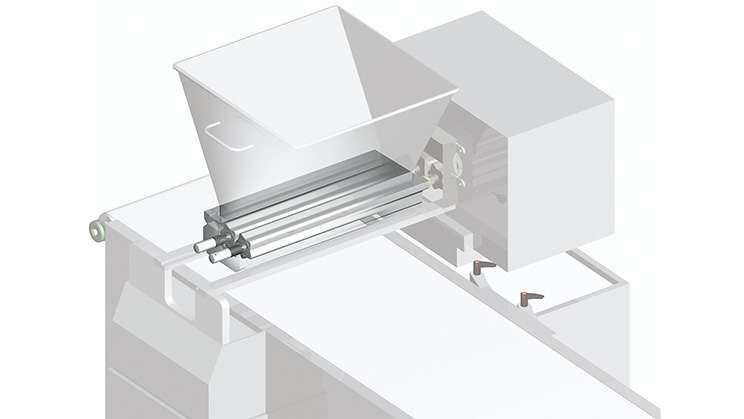 Features
2. A suitable depositing mechanism can be selected.
- Three roller type depositor
Suitable for rather hard dough such as cookie dough.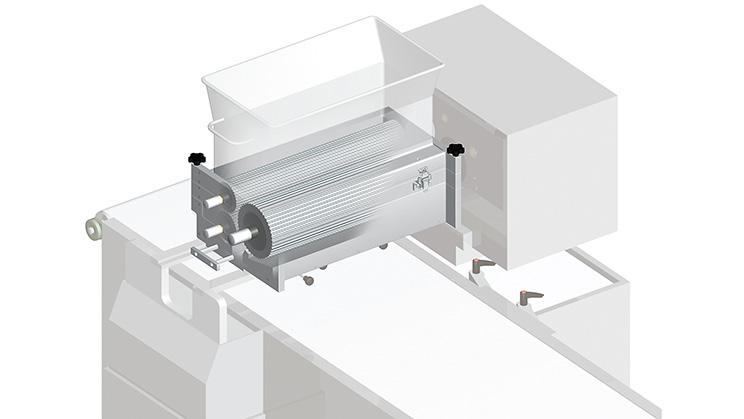 Features
3. A suitable depositing mechanism can be selected.
- Piston type depositor
Suitable for liquid batter and injection with pressure.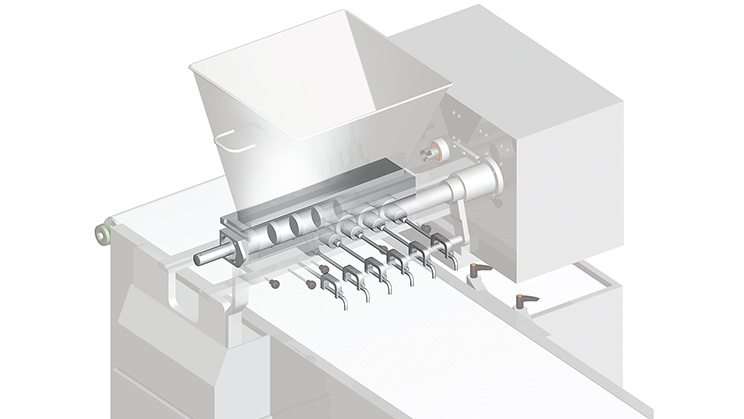 Features
4. A suitable depositing mechanism can be selected.
- Piston type depositor with assisting rollers
Suitable for less fluid batter such as butter cream.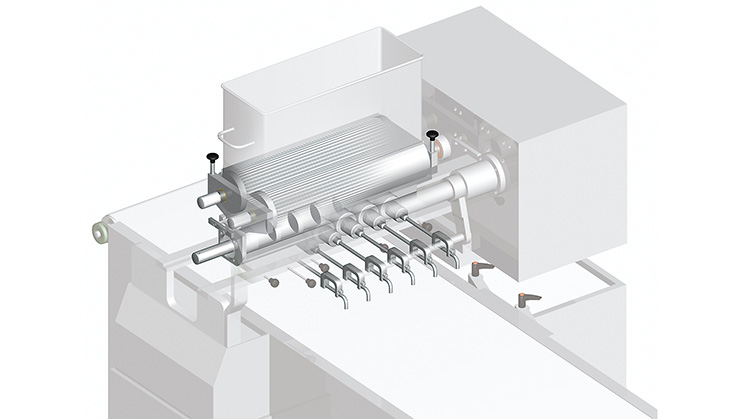 Features
5. Automate processes other than depositing
A system incorporating a cup dispenser that automatically supplies cups, a heat press machine that forms tart shells, a topping machine, a powdered sugar sifting machine, etc., can be built as a unit system.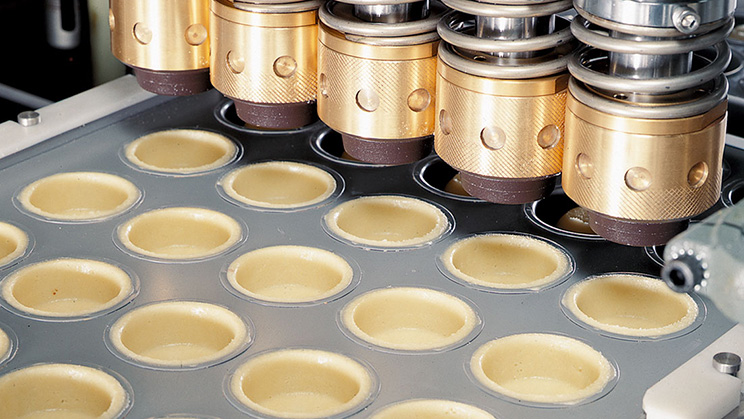 Features
6. Easy to operate
It is very easy to configure, change, and tweak the settings.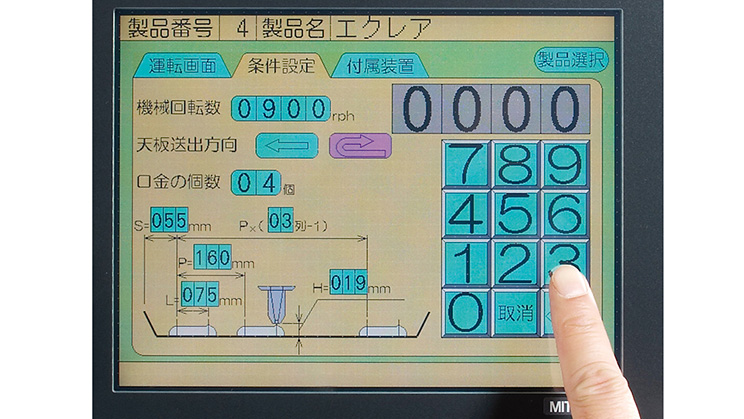 Features
7. Easy to clean
The conveyor belt can be easily removed, and as it is waterproof (Waterproof Standard of IPX5), the entire machine can be washed.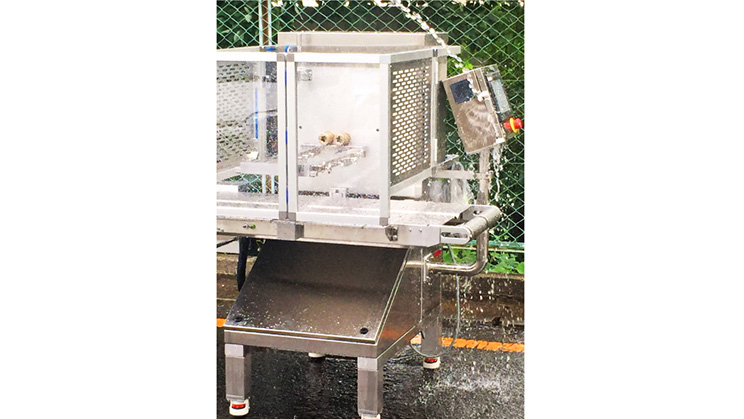 Features
8. Incorporate in a production line
Combine this machine with a tunnel oven or tunnel steamer to build an integrated production line.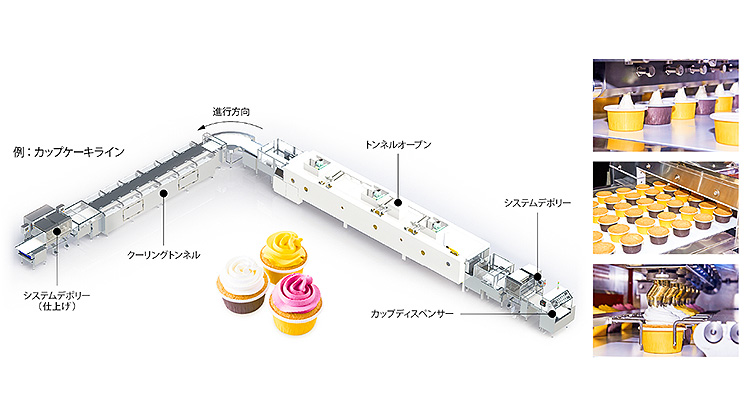 Production Capacity
Max. 1,800 rotations/hour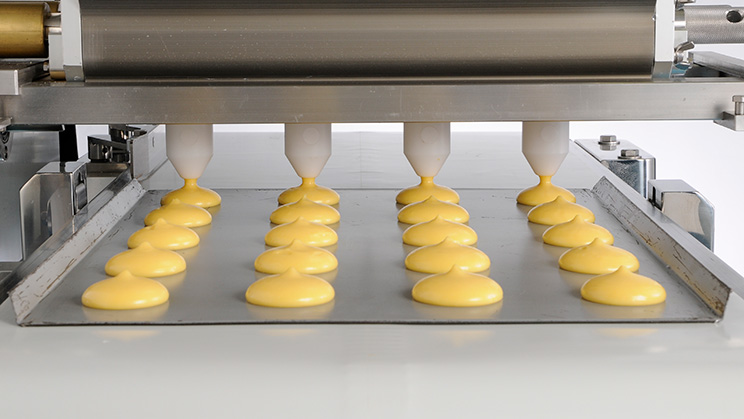 Food and confectionery that can be produced with the System Depoly
Cream puffs

tarts

bouchees

roll cake

financiers

pudding

cupcakes

decoration

cookies

langue de chat

steamed cakes
Case studies of customers
who use the System Depoly
Proposing recipes
using the System Depoly
Look for another depositor
Adoption flow
We utilize our experience cultivated as a confectionery machine manufacturer for more than 60 years to entirely support our customers from before ordering to after the delivery.
①

Meetings and
propositions

We hold meetings to discuss what products a customer is looking to produce and provide various propositions.

②

Pre-test

Customers can actually use a machine in our Application Center and test using their own recipes before adoption.

③

Quote and
contract

We propose perfect machinery and equipment according to the test results.

④

Pre-shipment inspection

Our quality assurance staff conducts the final check before shipping the machinery.

⑤

Delivery and test run

We deliver the machinery to our customer's factory, test run the machinery, and witness the first production on-site. We will handle each case responsibly until the machinery operates perfectly.