Stencil Cookie Machine (SAD-YSTN,YST)
About the Stencil Cookie Machine
The Stencil Cookie Machine is perfect for the production of langue de chat and dacquoise. It is such a compact machine that you can use it with the caterpillar type oven as well as with regular ovens and rack ovens.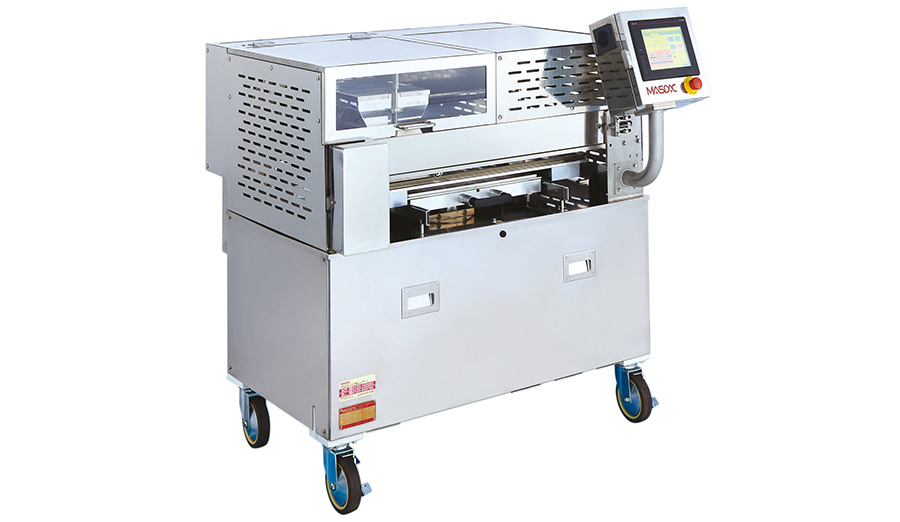 Product Information
Features

1. The use of polytetrafluoroethylene (PTFE) sheets ensures a beautiful finish to the products.
2. With the custom made stencil sheets, you can create original shapes.
3. Stencil methods can be adjusted for each product, ensuring a beautiful finish.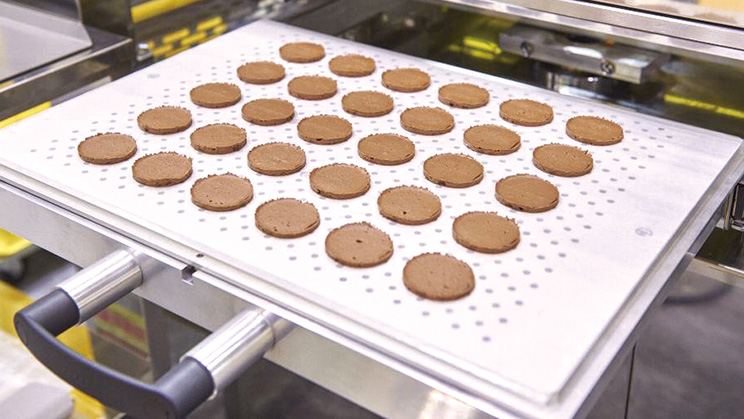 Production Capacity
SAD-YSTN: 250 sheets/hour (one-way stencil), 165 sheets/hour (round-trip stencil)
SAD-YST: 400 sheets/hour (one-way stencil), 260 sheets/hour (round-trip stencil)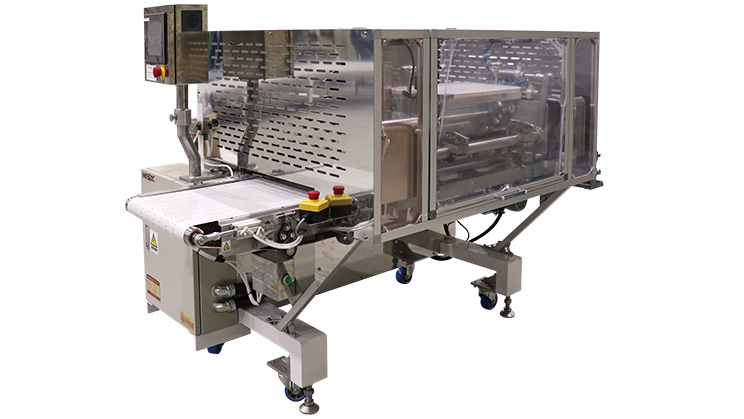 Food and confectionery that can be produced with the Stencil Cookie Machine
Cookies
Case studies of customers
who use the Stencil Cookie Machine
Look for another depositor
Adoption flow
We utilize our experience cultivated as a confectionery machine manufacturer for more than 60 years to entirely support our customers from before ordering to after the delivery.
①

Meetings and
propositions

We hold meetings to discuss what products a customer is looking to produce and provide various propositions.

②

Pre-test

Customers can actually use a machine in our Application Center and test using their own recipes before adoption.

③

Quote and
contract

We propose perfect machinery and equipment according to the test results.

④

Pre-shipment inspection

Our quality assurance staff conducts the final check before shipping the machinery.

⑤

Delivery and test run

We deliver the machinery to our customer's factory, test run the machinery, and witness the first production on-site. We will handle each case responsibly until the machinery operates perfectly.