Slicing and Filling Machine (SJS)
About the Slicing and Filling Machine
The Slicing and Filling Machine makes a cut in bread rolls and hot dog buns and deposits fillings such as cream, red bean paste, and savory fillings.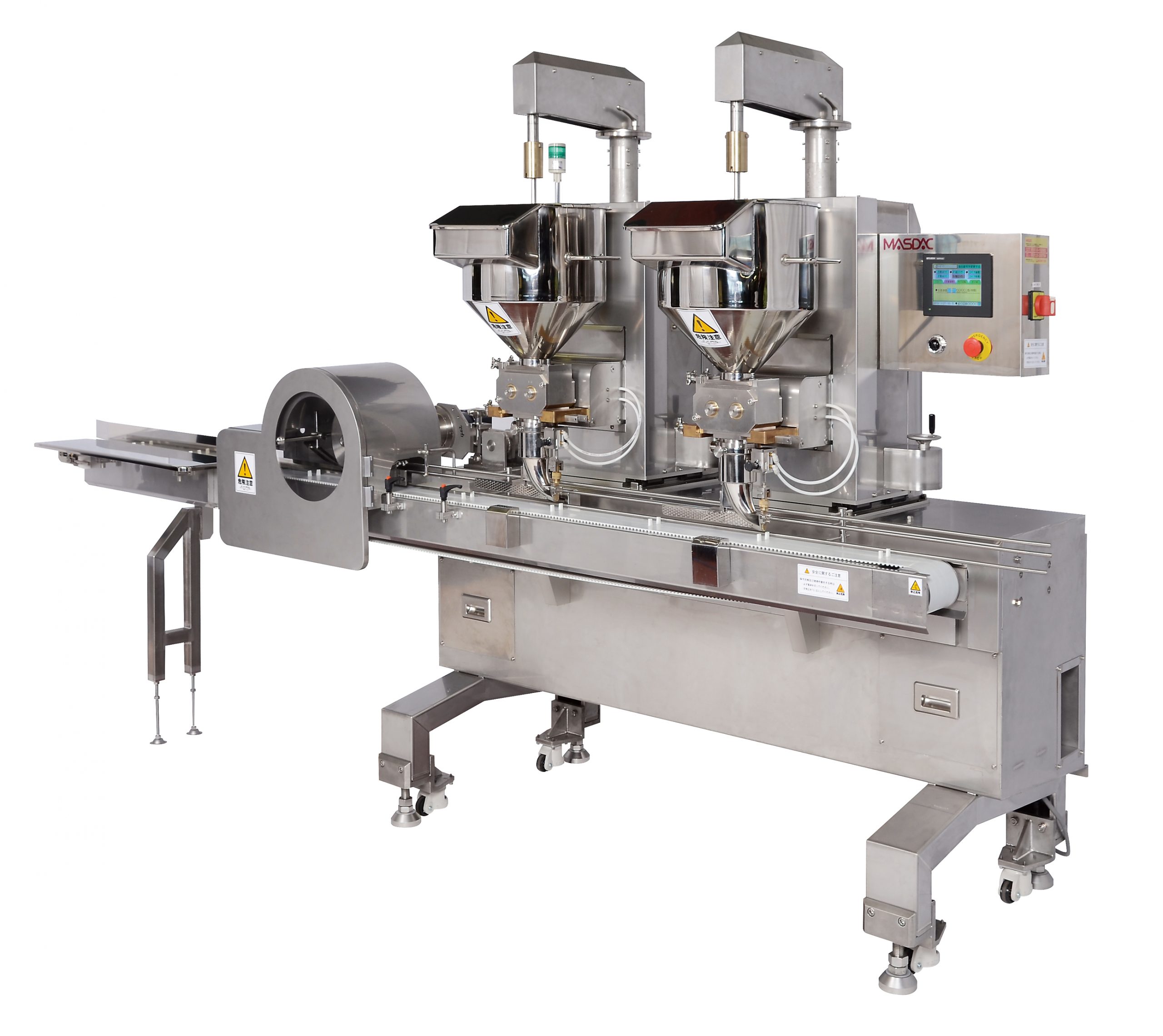 Product Information
Features
1. Various fillings with the rotor type depositor
You can deposit various fillings including cream, red bean paste, and savory fillings. The bread-opening guide smoothly opens even soft bread.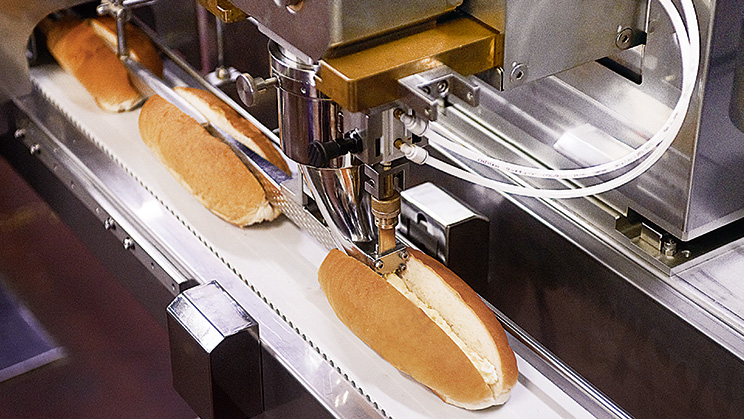 Features
2. Automatically adjusts the length and amount of fillings
The machine automatically detects the beginning and end of the bread with the detector. Even if the length of the bread changes a little, the machine adjusts itself and applies filling to match the length of the bread. In addition, the amount of filling can be maintained to a specified amount, which means it can control overfilling and reduce the cost of the filling.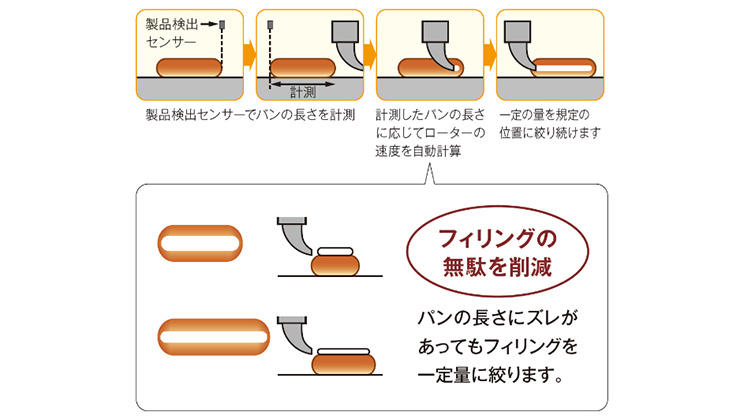 Features
3. Various application methods
Vertical/circular deposition
Horizontal/flat and circular deposition
Vertical (with bread in vertical position)/circular deposition
Flat deposition on sandwich bread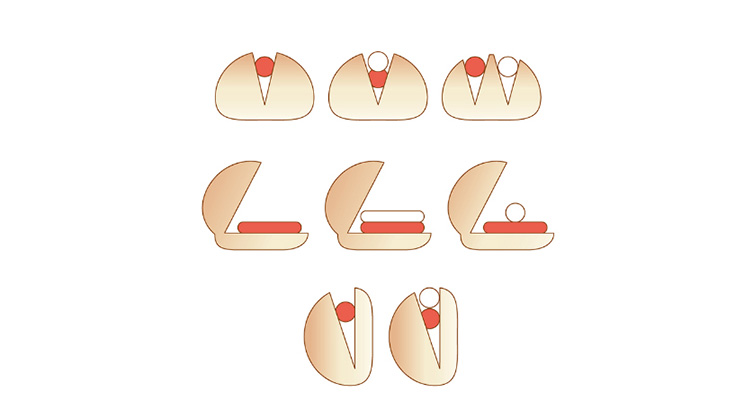 Features
4. The mobile horizontal slicer
The horizontal slicer is on a dolly so that cleaning and maintenance are easy. It can be moved off or on the conveyor belt. *The horizontal slicer is optional.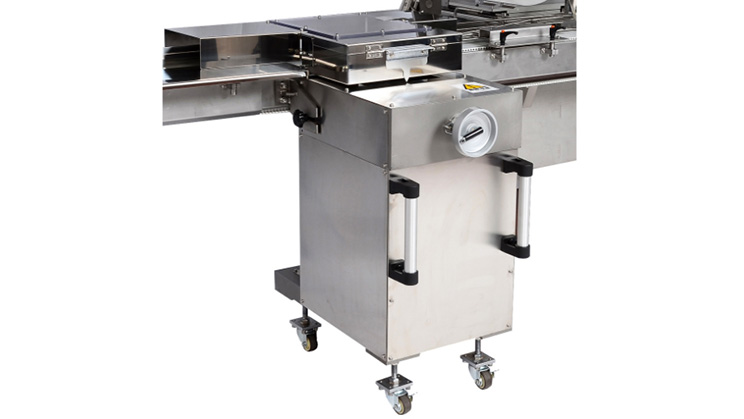 Production Capacity
Vertical slicer: max. 7,000 pieces/hour
horizontal slicer: max. 4,400 pieces/hour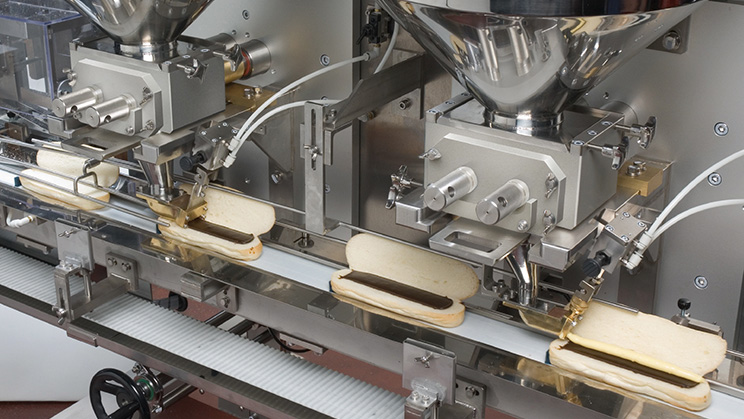 Food and confectionery that can be produced with the Slicing and Filling Machine
Sandwiches
Look for another depositor
Adoption flow
We utilize our experience cultivated as a confectionery machine manufacturer for more than 60 years to entirely support our customers from before ordering to after the delivery.
①

Meetings and
propositions

We hold meetings to discuss what products a customer is looking to produce and provide various propositions.

②

Pre-test

Customers can actually use a machine in our Application Center and test using their own recipes before adoption.

③

Quote and
contract

We propose perfect machinery and equipment according to the test results.

④

Pre-shipment inspection

Our quality assurance staff conducts the final check before shipping the machinery.

⑤

Delivery and test run

We deliver the machinery to our customer's factory, test run the machinery, and witness the first production on-site. We will handle each case responsibly until the machinery operates perfectly.