CASE STUDY

Our machinery and equipment that manufacture food and sweets are adopted in various factories and shops in Japan and overseas. We introduce case studies of our customers who have adopted our manufacturing machines. In addition to the latest case studies, you can search into the past case studies depending on your purposes.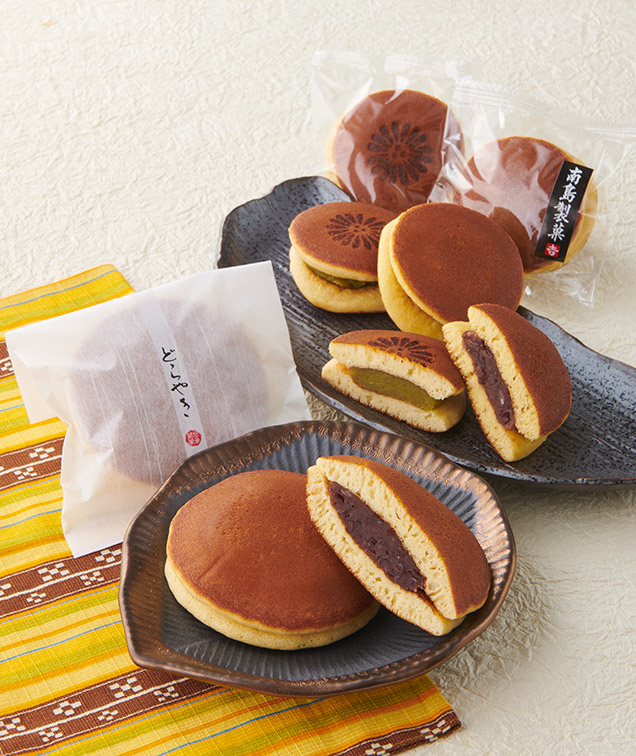 Dorayaki Machine

Dorayaki
Nantou Seika
Nantou Seika, established in 1935 at the heart of Naha City, Okinawa Prefecture, stands as a cherished confectionery store deeply ingrained in the local community. Over the years, it has been a steadfast producer of Japanese and Western sweets, playing an essential role in Okinawa's traditional events.
Offering a diverse range of treats, including classics like Konpen, Makigan, and Momogashi, as well as distinctive Okinawan delights such as red and white Karukan and Beniimo Manju, Nantou Seika showcases approximately 20 different products including seasonal fresh sweets, as well as large and small dorayaki.
Masato Murayoshi, the fourth-generation CEO, encapsulates the store's ethos in the slogan, "We pass down the tradition with sincerity." Recognizing the impact of wartime losses on tradition, Murayoshi sees it as his mission to not only continue the legacy of the store but also to disseminate the rich history of Okinawan confectionery. Many in Okinawa remain unaware of this heritage, and Murayoshi aims to bridge this gap by sharing the store's traditions and the heartfelt stories behind its products.
In 2018, Nantou Seika adopted a Compact Type Dorayaki Machine for the production of dorayaki. The company envisions using its best-selling dorayaki to create souvenir products, thereby expanding sales channels and elevating the stature of Okinawa's traditional confectionery in terms of both value and recognition.
More details
Search for Case Studies
All Case Studies

Search by
Machinery
Search by
Food/Confection
Search
Steamer

Oven

Depositer

Dorayaki Machine
All Case Studies (71 items)
MASDAC NEWS trial version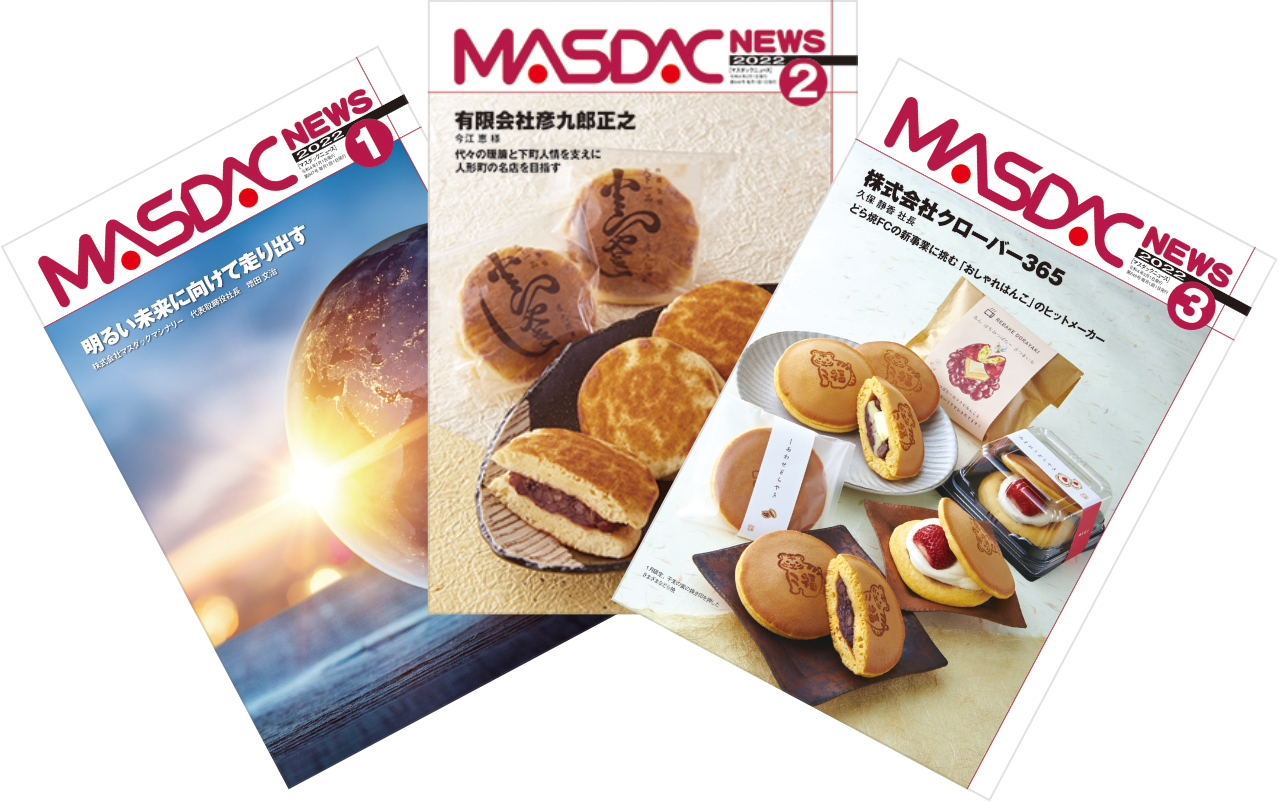 Case studies are published in our PR magazine MASDAC NEWS delivered to users. In the magazine, we present various information related to sweets and food manufacturing, including an interview with our customers' top management. Here, you can check out the trial version of the magazine. For periodical delivery of the MASDAC NEWS in a printed format, please send us a request via the following request form.
View the Trial Version (PDF)