Dumpling Sauce Depositor (SJS)
About the Dumpling Sauce Depositor
The Dumpling Sauce Depositor deposits soy sauce paste, coarse red bean paste, regular red bean paste, and sesame paste on dumplings on a tray.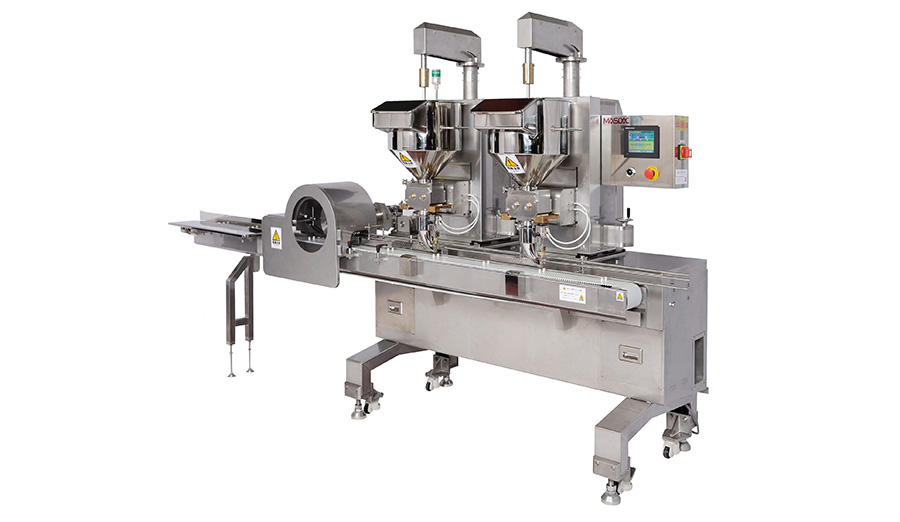 Product Information
Features
1. Choose from single or double depositor
Depending on the use, choose from the single or double depositor.
*The double depositor can apply two kinds of sauce on one tray.
2. Deposit while keeping the integrity of the filling
The use of outwards rotating rotor type depositor and inside screw allows the machine to deposit the red bean paste without squishing the beans as well as to deposit harder red bean paste.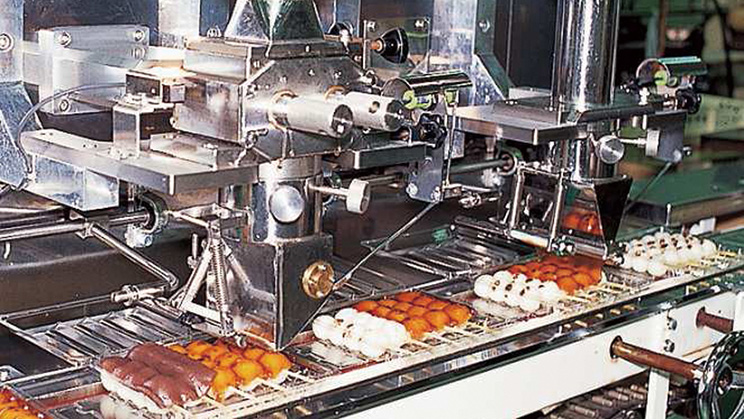 Food and confectionery that can be produced with the Dumpling Sauce Depositor
Dumplings
Look for another depositor
Adoption flow
We utilize our experience cultivated as a confectionery machine manufacturer for more than 60 years to entirely support our customers from before ordering to after the delivery.
①

Meetings and
propositions

We hold meetings to discuss what products a customer is looking to produce and provide various propositions.

②

Pre-test

Customers can actually use a machine in our Application Center and test using their own recipes before adoption.

③

Quote and
contract

We propose perfect machinery and equipment according to the test results.

④

Pre-shipment inspection

Our quality assurance staff conducts the final check before shipping the machinery.

⑤

Delivery and test run

We deliver the machinery to our customer's factory, test run the machinery, and witness the first production on-site. We will handle each case responsibly until the machinery operates perfectly.