Fine Up Tunnel Steamer (SSO)
About the Fine Up Tunnel Steamer
The Fine Up Tunnel Steamer is a tunnel type steamer perfect for continuous production and as part of a production line. Our proprietary ultra-low-pressure secondary steam generator and the structure with preheating zones enable delicious steaming of a variety of products. The machine is also easy to operate and hygienic.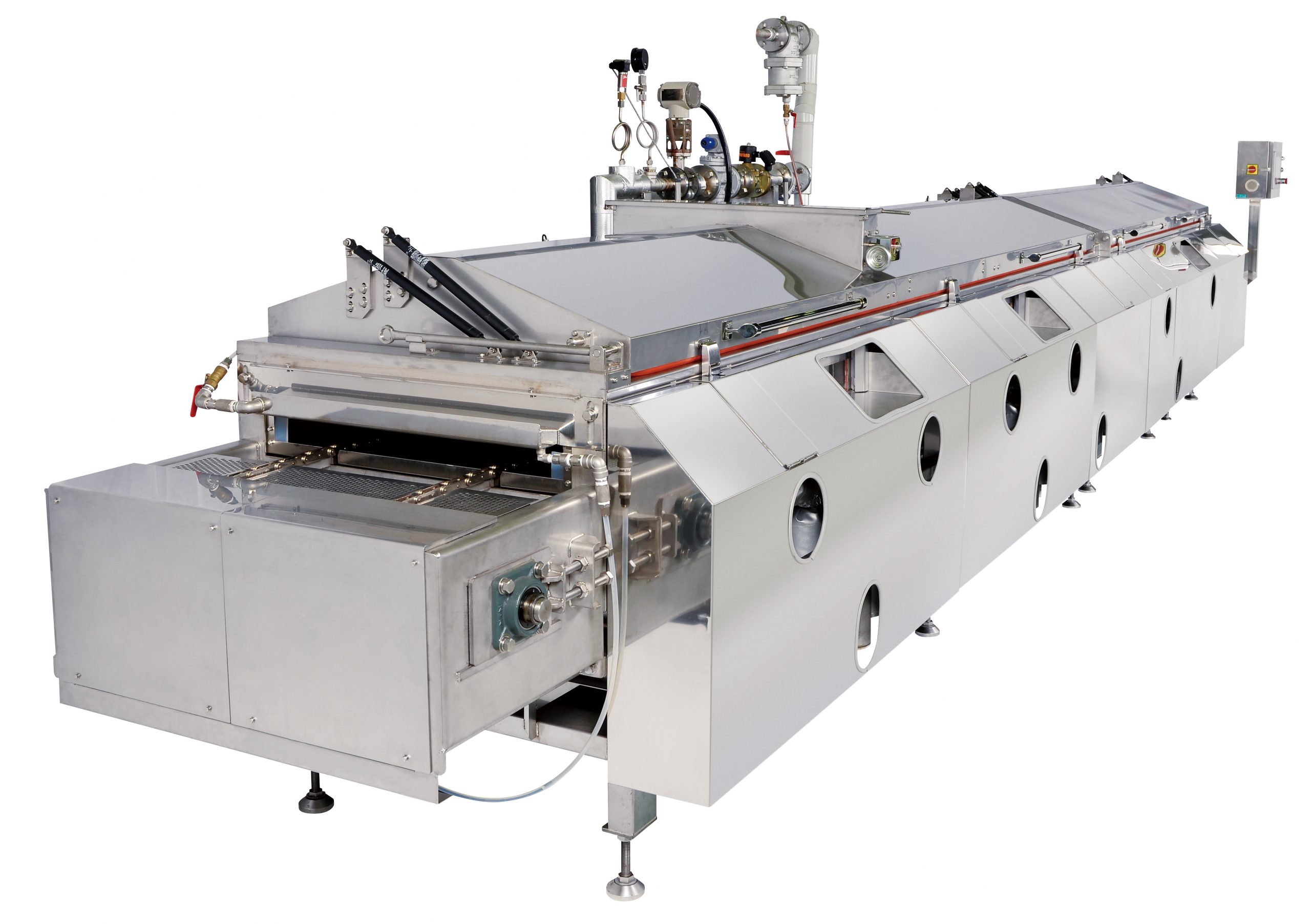 Product Information
Features
1. Ultra-low-pressure secondary steam
The steam is perfect for steaming confectionery, achieving fluffy products with a beautiful color and even steaming without cracking. The temperature and saturation of the steam can be controlled, covering a wide range of products.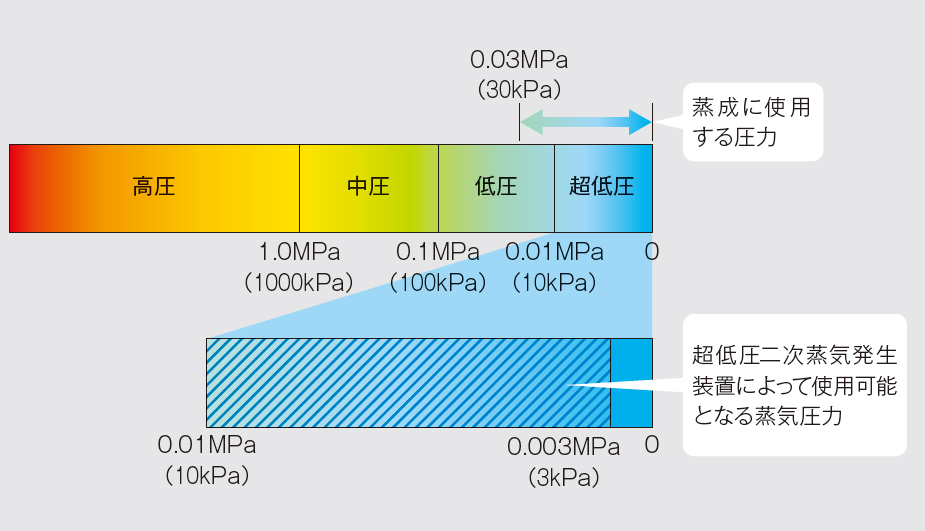 Features
2.Preheating zones
At the beginning of steaming, the machine gives moderate temperature and sufficient moisture by moist steam to the surface of the products. As the surface skin becomes soft and stretchable, manju is beautifully steamed without the use of a vaporizer, resulting in products that are less susceptible to aging.
Features

3. Easy to clean and hygienic
The top can be opened entirely, making it easy to clean the inside. The main parts of the machine, steam pipes, and drain pipes are all washable stainless steel, which makes the machine hygienic. Stainless steel is strong against corrosion from rust, and it has high durability. There is an opening of 300 mm from the floor to the machine, making it easy to clean below the machine.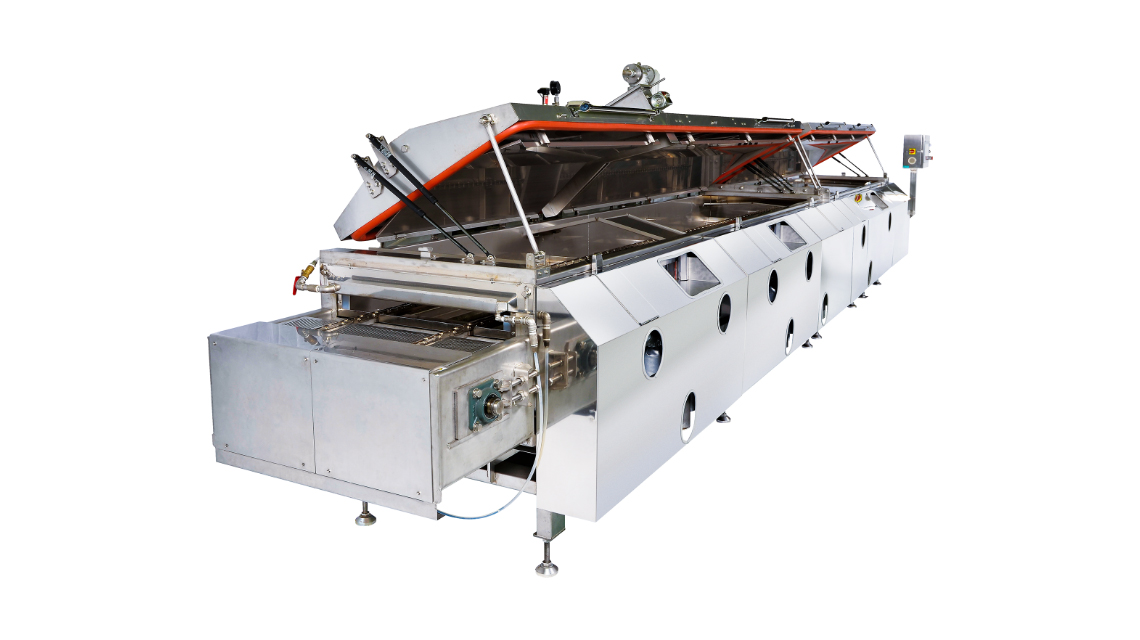 Features
4. Useful for a production line as well as for production of various products
Combine the machine with a depositor to use in a production line with high productivity. It can also be used for the production of various products where frequent switching is necessary.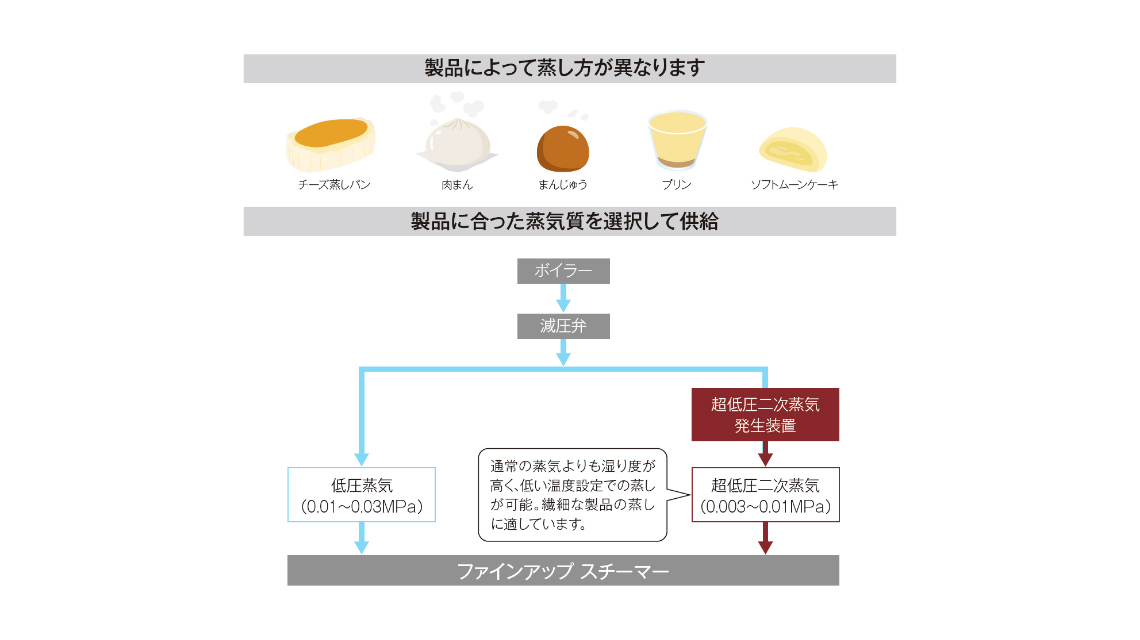 Food and confectionery that can be produced with the Fine Up Tunnel Steamer
Pudding

softmoon cake
Case studies of customers
who use the Fine Up Tunnel Steamer
Proposing recipes
using the Fine Up Tunnel Steamer
Adoption flow
We utilize our experience cultivated as a confectionery machine manufacturer for more than 60 years to entirely support our customers from before ordering to after the delivery.
①

Meetings and
propositions

We hold meetings to discuss what products a customer is looking to produce and provide various propositions.

②

Pre-test

Customers can actually use a machine in our Application Center and test using their own recipes before adoption.

③

Quote and
contract

We propose perfect machinery and equipment according to the test results.

④

Pre-shipment inspection

Our quality assurance staff conducts the final check before shipping the machinery.

⑤

Delivery and test run

We deliver the machinery to our customer's factory, test run the machinery, and witness the first production on-site. We will handle each case responsibly until the machinery operates perfectly.