MASDAC in Action Around the World!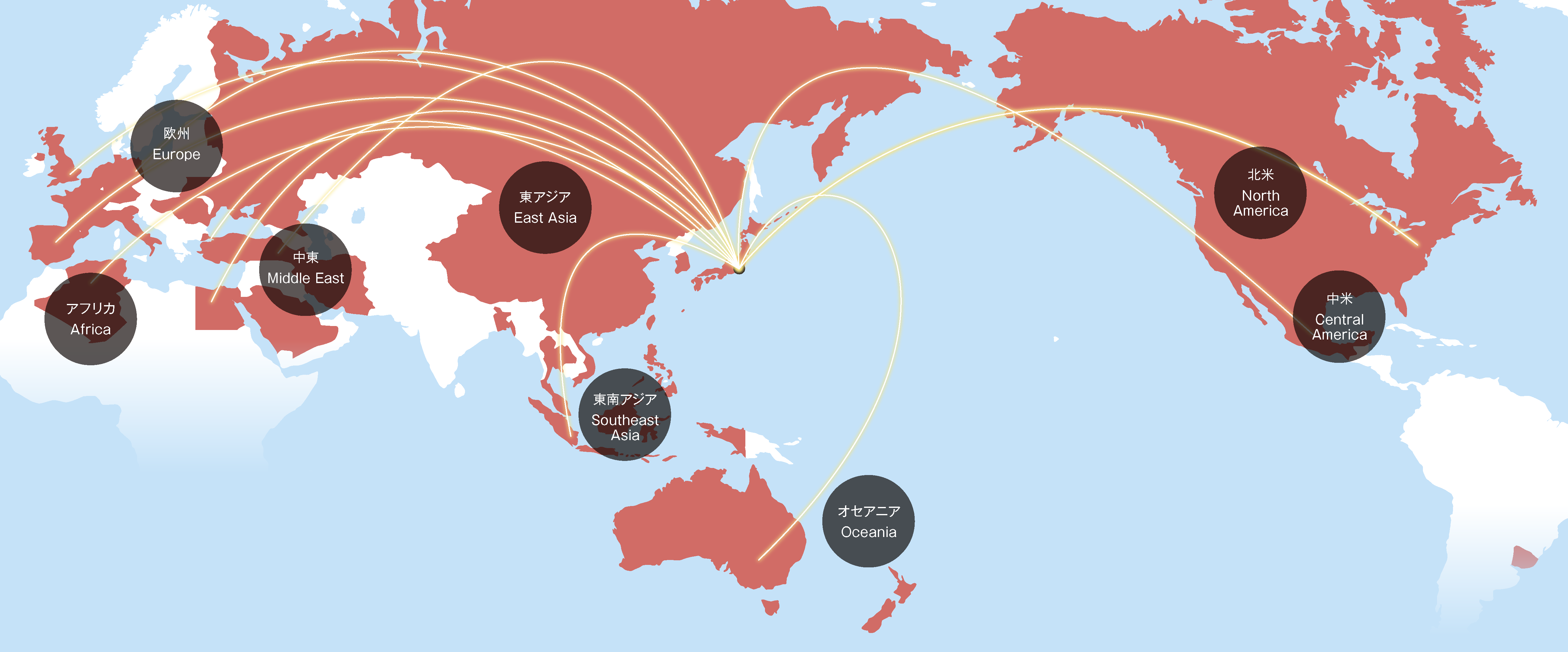 Every country has its own unique culture and customs. Confectionery is no exception. Many countries have traditional confectionery cultures that have been nurtured over the course of their long histories. Most have confectionary trends that have changed with the times. We are committed to preserving the confectionery culture of every country and blazing the path to new confectionery cultures. MASDAC's confectionery machinery epitomizes the faithful reproduction of traditional confectionery and the potential of blending Japanese and Western confectionery. For example, the traditional Japanese methods used to make dorayaki has been repurposed in Europe to create sandwich pancakes, which have quickly become a hit.
As MASDAC advocates the creation of new deliciousness around the world, our machinery continues to make inroads around the world.
Bringing the Thrill of Sweets to China!
Like the Chinese economy, China's confectionery industry is undergoing a major transformation. Many companies have invested substantial capital into this growing market and begun selling their own confectionery products. We provide such companies with our knowledge of ingredients, manufacturing techniques, quality control, and other areas to help them operate stable confectionery production lines and spread delicious confectionery across China as quickly as possible. We have also gained the trust of many companies in other Asian countries, including Korea, Vietnam, the Philippines, Indonesia, and Thailand by providing in-depth guidance on the use of ingredients, manufacturing techniques, and so on. In this way, we are working together with confectionery professionals to build the Asian confectionery industry by providing not only the hardware our customers need, but also the "software."

Company Name:MASDAC SALES (SHANGHAI) COMPANY LIMITED
Established: March, 2023
Location: Xuhui District, Shanghai, China
Businesses: Sales and maintenance of confectionery machines/parts, consultation on the sales of food products
Contact Us
Feel free to contact us about MASDAC machines and services.
CONTACT US
TOP