Compact Type Dorayaki Machine (SDR-S)
About the Compact Type Dorayaki Machine
It is a compact machine that can produce all kinds of direct baking products like dorayaki and waffles. It deposits batter/dough and bakes. Ayuyaki and anmaki can also be produced.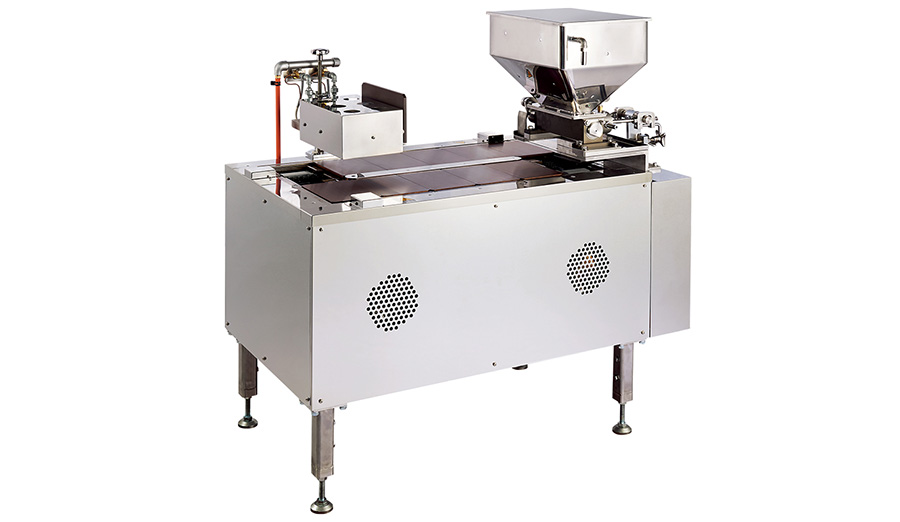 Product Information
Production Processes
(1) Depositing batter

(2) Baking

(3) Flipping
Features.1
The quality of the product is always stable due to its easy operation.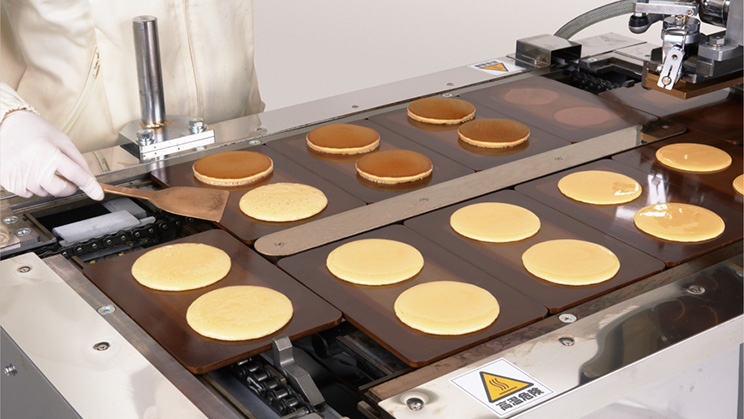 Features.2
The depositor tank has the water cooling system to preserve the batter.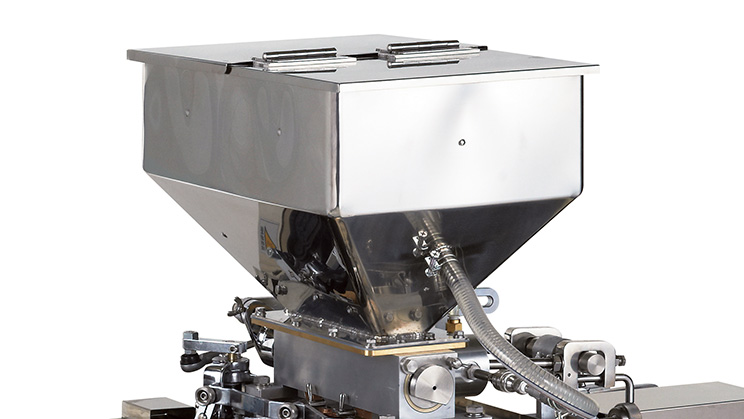 Features.3
The top heat bakes any products soft and fluffy (both sides can be baked with the top heat off).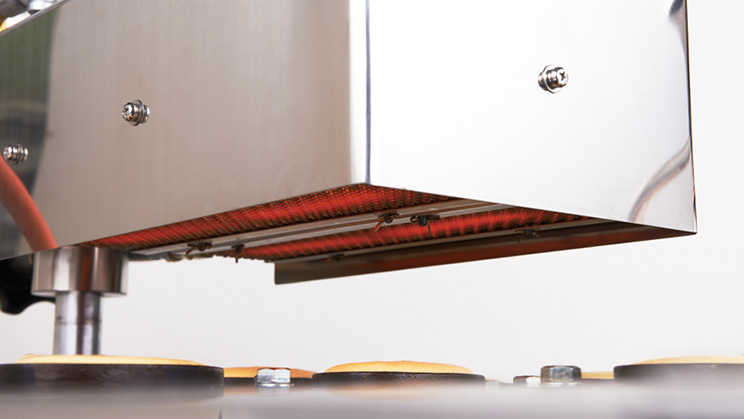 Features.4
Various kinds of products can be produced. Switching the copper sheet to a waffle iron and nozzle switching are easy.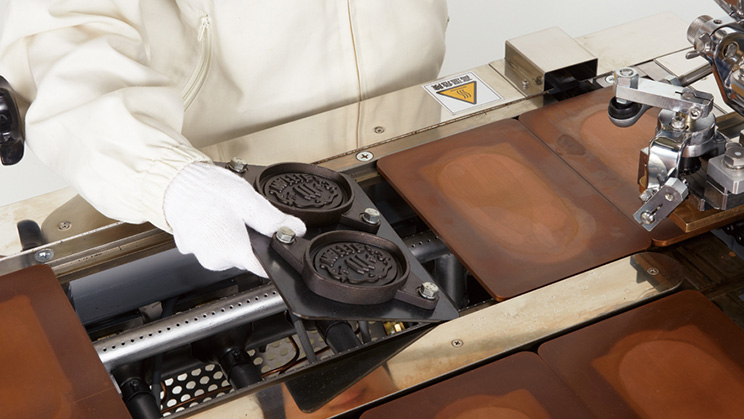 Features.5
Hygienic structure makes it easy to clean the machine.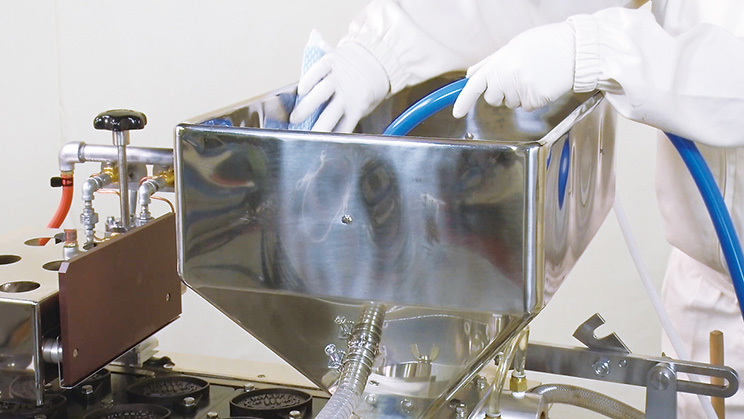 Features.6
Heat source options include gas, electric, or IH.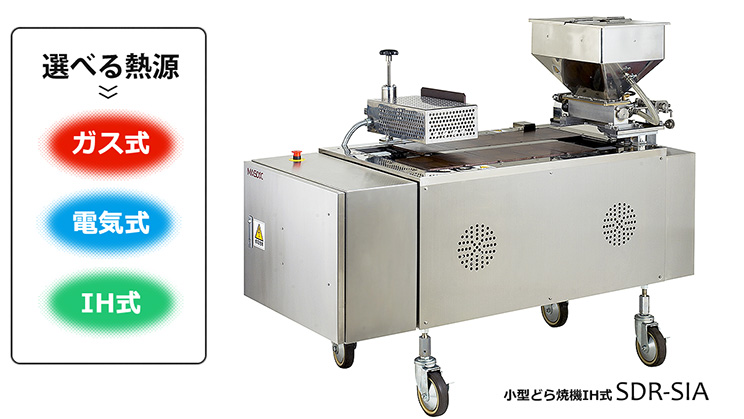 Production Capacity
Dorayaki: 340 pairs/hour (baking time of 1 minute 25 seconds)

Waffles: 520 pieces/hour (baking time of 1 minute 50 seconds)

Ayuyaki: 200 pieces/hour (baking time of 2 minutes 30 seconds)

Anmaki: 200 pieces/hour (baking time of 2 minutes 30 seconds)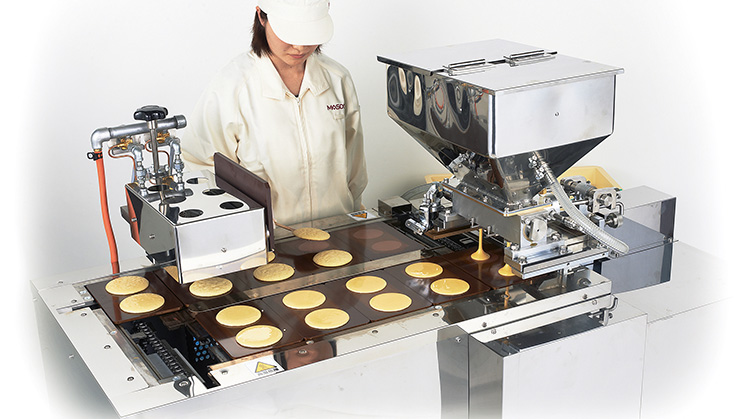 Food and confectionery that can be produced with the Compact Type Dorayaki Machine
Dorayaki

waffles

ayuyaki

anmaki
Case studies of customers
who use the Compact Type Dorayaki Machine
Proposing recipes
using the Compact Type Dorayaki Machine
Look for another dorayaki machine
Adoption flow
We utilize our experience cultivated as a confectionery machine manufacturer for more than 60 years to entirely support our customers from before ordering to after the delivery.
①

Meetings and
propositions

We hold meetings to discuss what products a customer is looking to produce and provide various propositions.

②

Pre-test

Customers can actually use a machine in our Application Center and test using their own recipes before adoption.

③

Quote and
contract

We propose perfect machinery and equipment according to the test results.

④

Pre-shipment inspection

Our quality assurance staff conducts the final check before shipping the machinery.

⑤

Delivery and test run

We deliver the machinery to our customer's factory, test run the machinery, and witness the first production on-site. We will handle each case responsibly until the machinery operates perfectly.