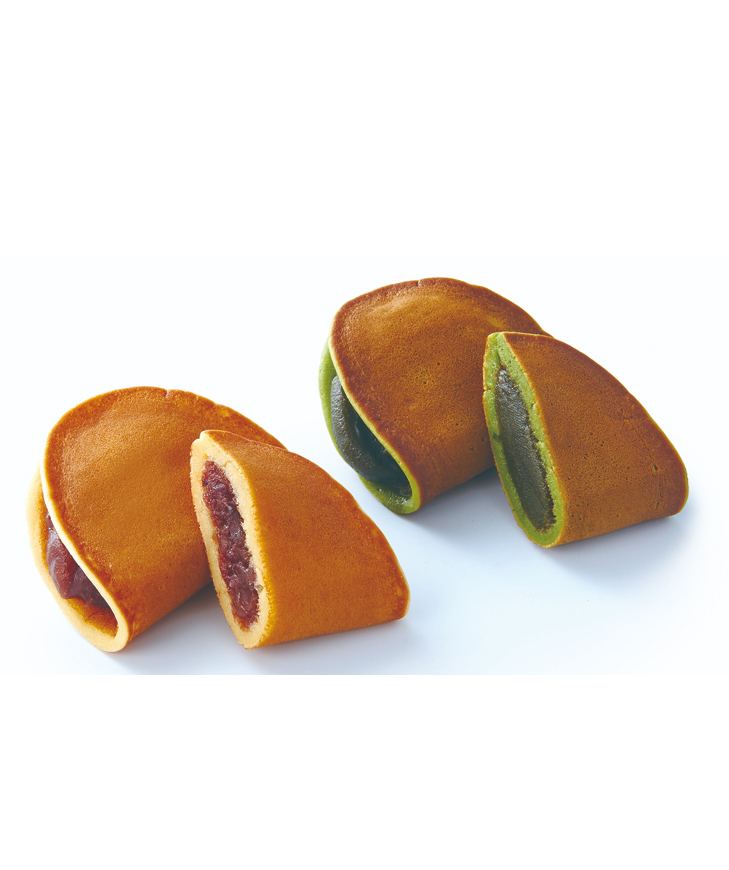 Dorayaki Machine

Oven

Steamer

Dorayaki
FACTORY – TSURUYA YOSHINOBU CO., LTD.
TSURUYA YOSHINOBU is a well-established confectionery manufacturer with over 200 years of tradition in Kyoto.
In spring 2018, they aggregated the four factories in Kyoto and two factories in Tokyo to create one TSURUYA YOSHINOBU Factory to cover all the products handled in five direct sales shops in Kyoto and Tokyo and 75 department stores nationwide. TSURUYA YOSHINOBU keeps protecting their tradition of Kyoto confectionery while incorporating the goodness of handmade into the machines.

Tsubara Tsubara baking line
With the completion of the new factory, TSURUYA YOSHINOBU replaced their Tsubara Tsubara baking line.
Tsubara Tsubara is a popular product with a soft texture. The batter is very soft and consequently is difficult to flip, so previously, the flipping was performed by hand. With this replacement, flipping successfully became part of the manufacturing line, which led to a reduction in operators and improvement of production efficiency.
"Baked sweets still have room for improvement. We'd like to aim to save more manpower while incorporating the goodness of handmade products. The new factory has new machines with many new employees, so we hope you will assist us further."
Tsubara Tsubara, Tsubara Tsubara Matcha

Tsubara Tsubara in production

Tsubara Tsubara in production
TSURUYA YOSHINOBU also replaced the dedicated line for Kyokanze as well as an oven line to produce Tsumugiuta baked manju. These lines have been fully utilized.
Kyokanze

Smoothing out murasame an (red bean paste crumbles), steaming, depositing the red bean paste, and cutting are all performed in the line.

Tsumugiuta (smooth red bean paste with chestnut, pistachio)

This machine produces seasonal products as well as Tsumugiuta.
MASDAC NEWS trial version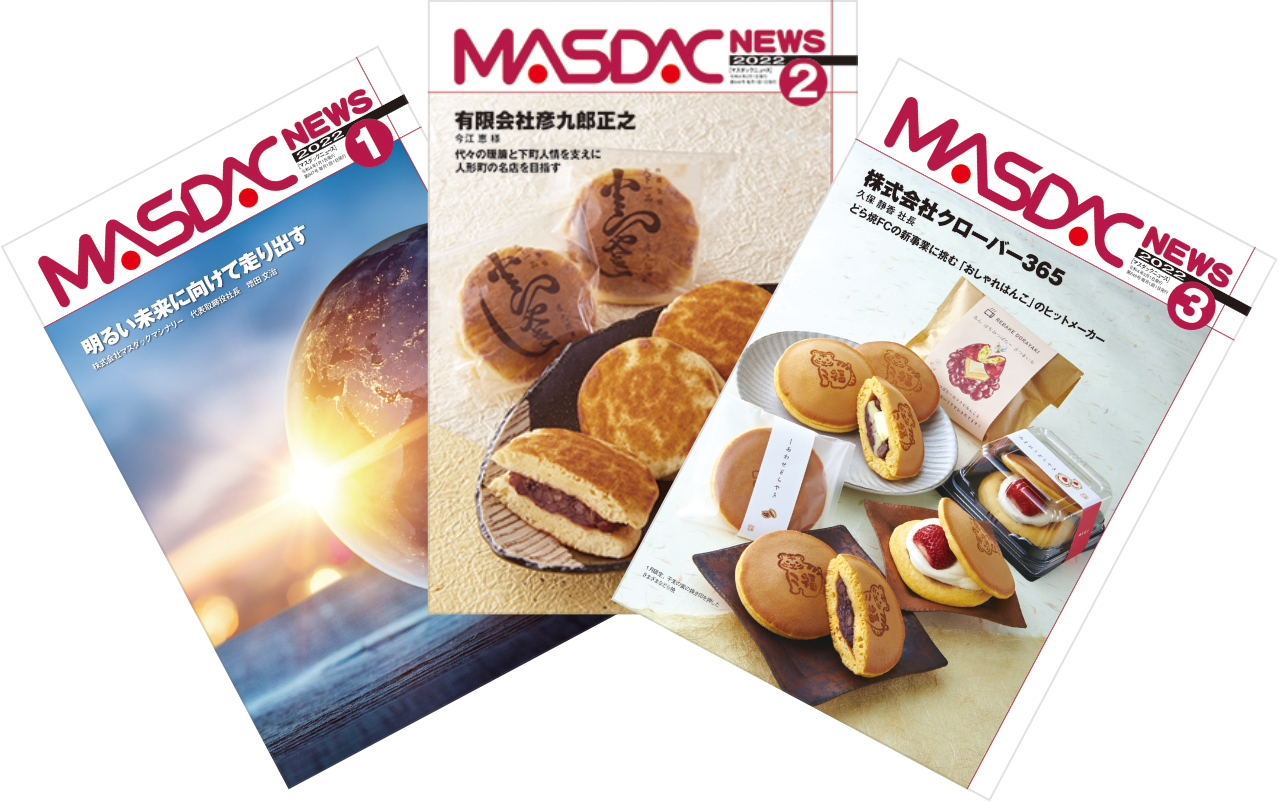 Case studies are published in our PR magazine MASDAC NEWS delivered to users. In the magazine, we present various information related to sweets and food manufacturing, including an interview with our customers' top management. Here, you can check out the trial version of the magazine. For periodical delivery of the MASDAC NEWS in a printed format, please send us a request via the following request form.
View the Trial Version (PDF)