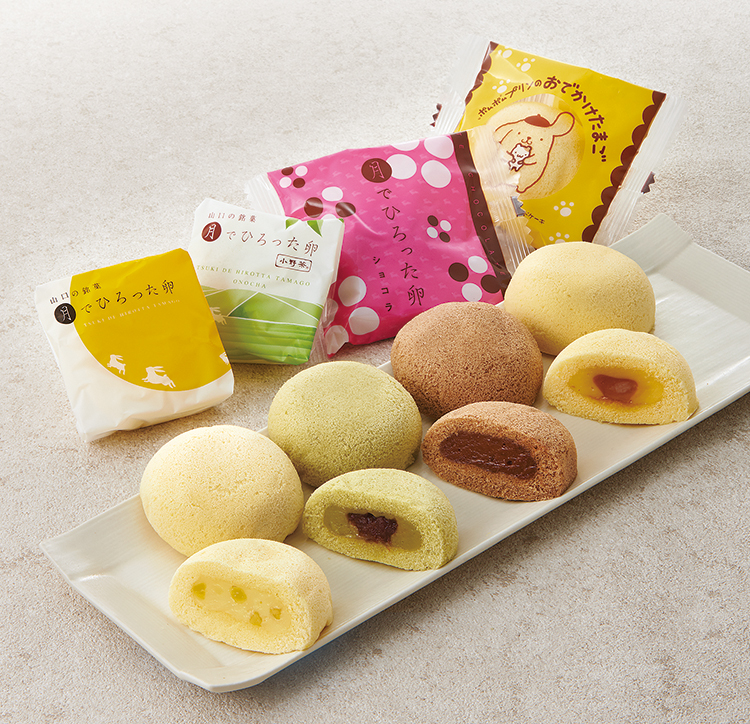 ASAHI SEIKA CO., LTD.
ASAHI SEIKA was established in 1917. They started out as a small confectionery shop, but were appointed to run a military confectionery factory in Tianjin during the war. After the war, when they resumed their confectionery operations, they were mainly in the wholesale business. When the current chairperson became the president, ASAHI SEIKA changed their strategy to manufacturing their own products and opened shops in supermarkets and hotels under the name of Hatokoan brand. In 1986, Tsuki de Hirotta Tamago became popular after being served as part of in-flight meals for ANA. At this time, ASAHI SEIKA raised the ratio of western sweets they produce and expanded direct sales shops with the Kashinoki brand. Tsuki de Hirotta Tamago has a huge variety in flavors with over 100 variations having been developed including seasonal items. The Product Development Department works to develop new products every month.
The company is deeply connected to the local area, Yamaguchi, to utilize young workers for development and improvement of shops and products while creating attractive jobs to contribute to the appeal of the area in terms of employment opportunities.

Soft-moon cake line
ASAHI SEIKA replaced their soft-moon cake line in February 2019 and have been using the new line for the production of Tsuki de Hirotta Tamago, a famous sweet from Yamaguchi. There are various kinds of flavors such as plain, chocolate, matcha, seasonal flavors, and collaboration items, so the production configuration changes. The previous machines operated for 30 years with occasional maintenance. "We're expecting a lot from the new machines again."
Tsuki de Hirotta Tamago: from bottom left, plain, onocha, chocolat, POMPOMPURIN no Odekake Tamago, strawberry, Kumaguri chestnut, cherry, raspberry chocolat, premium
Other than the softmoon cake line, the factory has an oven line and Full Automatic Dorayaki Machine, manufacturing many products such as dorayaki, bouchee, and sable.
Hatoko no Yume, mini-size sable

Bouchee (Puro cheese, natsumikan)
MASDAC NEWS trial version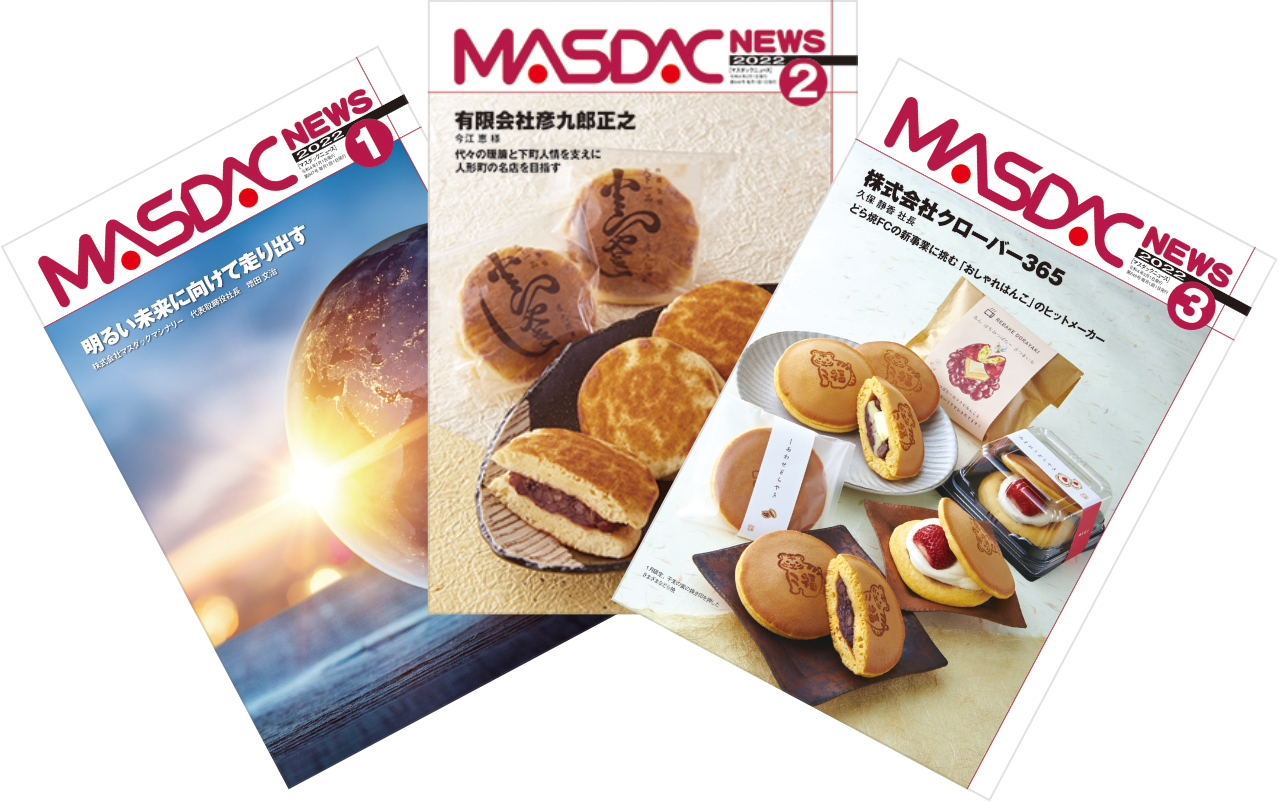 Case studies are published in our PR magazine MASDAC NEWS delivered to users. In the magazine, we present various information related to sweets and food manufacturing, including an interview with our customers' top management. Here, you can check out the trial version of the magazine. For periodical delivery of the MASDAC NEWS in a printed format, please send us a request via the following request form.
View the Trial Version (PDF)