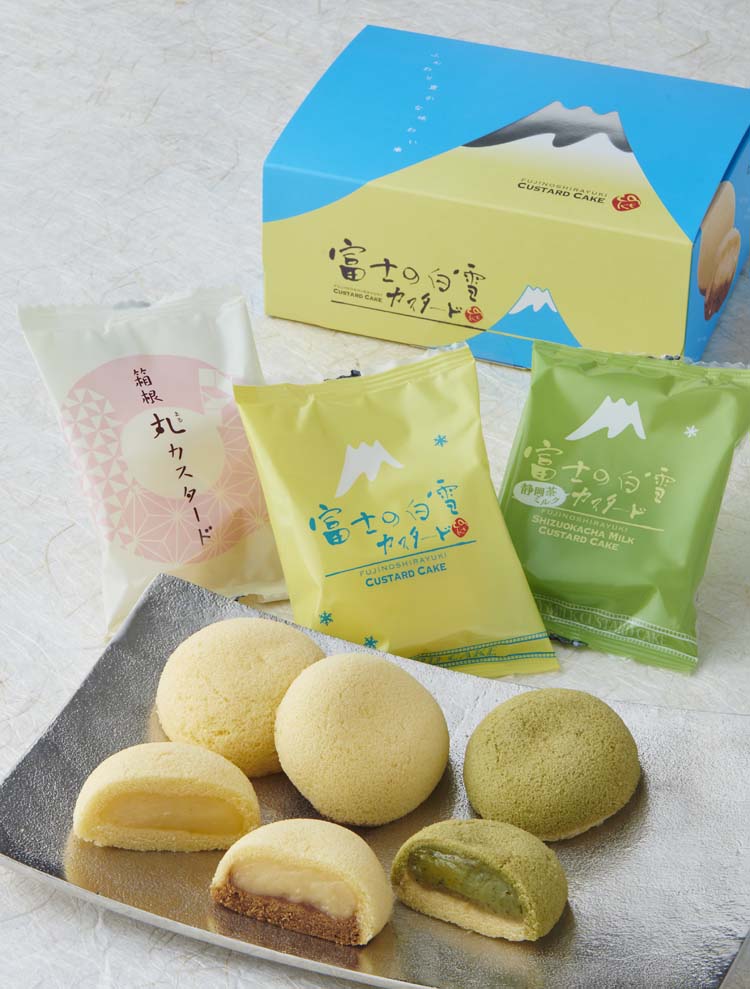 Steamer

Softmoon cake

Steam cake
DOI SEIKA
DOI SEIKA has built a solid foundation as one of the leading confectionery manufacturers in Shizuoka for about half a century since the establishment, focusing on the production and sales of local sweets as souvenirs from the Fuji, Hakone, and Izu areas, which are famous for tourism.
Along with Doi no Inaka Kusamochi, which has been their long-selling product for 44 years, Fuji no Shirayuki Custard, a soft-moon cake with two layers of batter which looks like Mt. Fuji, has been popular in recent years.

Soft-moon cake line
DOI SEIKA replaced their soft-moon cake line to improve the production capability in June 2019. Other than manufacturing their own products, DOI SEIKA also uses the line for manufacturing OEM products. Fuji no Shirayuki Custard with two colors of batter is the most popular product and it also has seasonal variations. "Steaming became more even, making the seams of the two batters more smooth. Compared to the past machines, we now have more stable results with the new machines."
Fuji no Shirayuki Custard

Fuji no Shirayuki Shizuokacha Milk Custard

Hakonemaru Custard

The state of production

Soft-moon cake line
Fine Up Box Steamer
DOI SEIKA adopted three Box Steamers in February 2019. They switch around these three machines to produce about 10 variations of manju. "It became easier to switch products and fine-tune adjustments. The finished products are soft and moist, and we're very happy with the results."
Hakone Manju, Hakone Kokuto Manju, Shizuoka Ocha Manju

After being steamed

Fine Up Box Steamers are lined up.
MASDAC NEWS trial version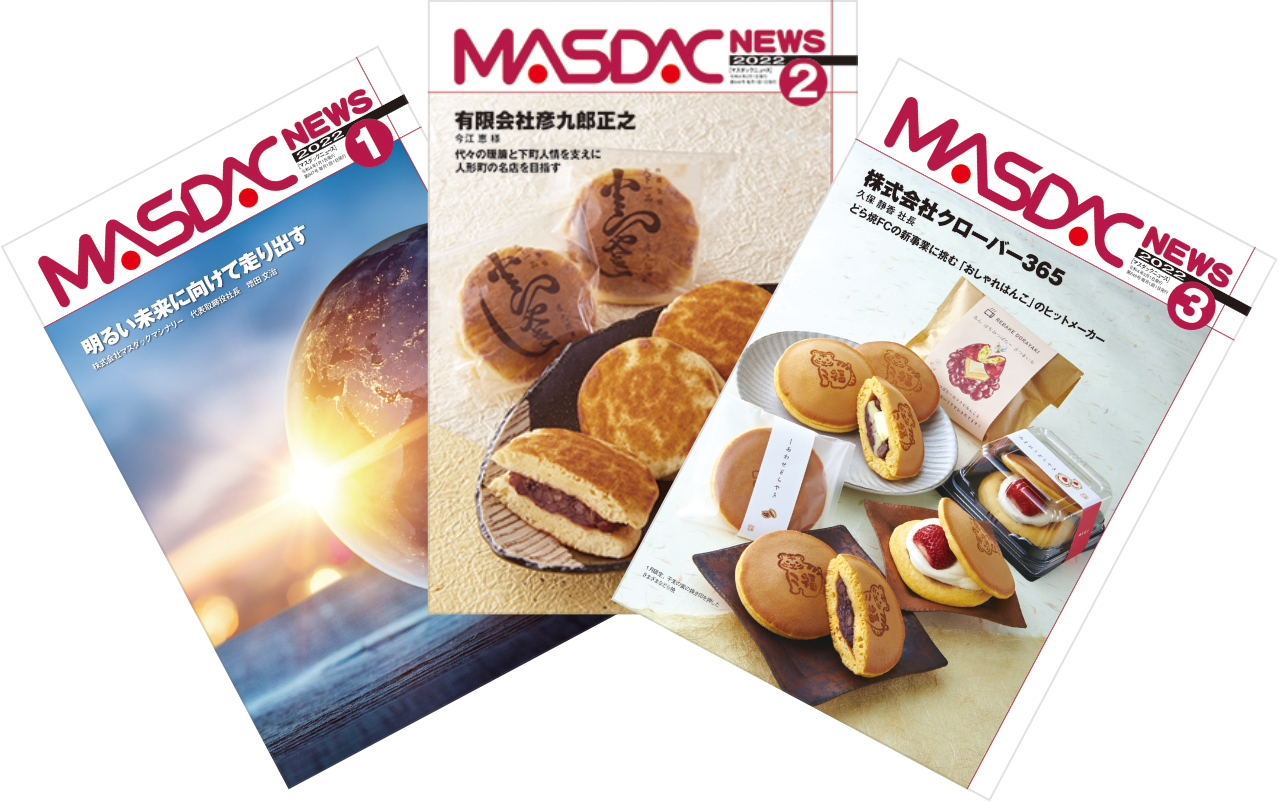 Case studies are published in our PR magazine MASDAC NEWS delivered to users. In the magazine, we present various information related to sweets and food manufacturing, including an interview with our customers' top management. Here, you can check out the trial version of the magazine. For periodical delivery of the MASDAC NEWS in a printed format, please send us a request via the following request form.
View the Trial Version (PDF)