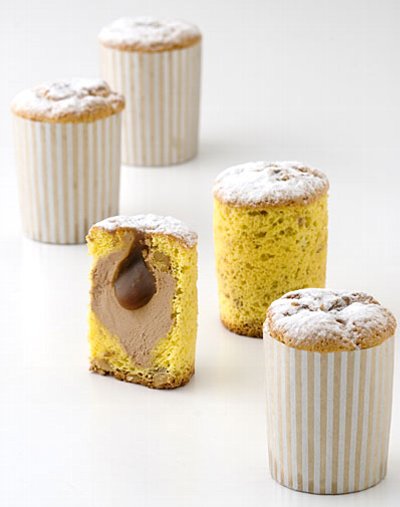 Walnut Cake
The bottom of the slender cylindrical cups is filled with fragrant walnuts, and the cake is baked softly with meringue. There is a generous amount of milk chocolate cream and a slightly bitter caramel sauce inside as an accent. The ingredients work very well together to create this soft cupcake.
Production Processes:
① Dispensing the cups
② Placing the walnuts in the cups (System Depoly)
③ Depositing the sponge batter (System Depoly)
④ Baking (Tunnel Oven)
⑤ Cooling (ambient (natural) cooling)
⑥ Depositing the chocolate cream and caramel sauce (System Depoly)
⑦ Applying the powdered sugar (System Depoly)

Product information
Weight

55g

Size

φ48mm×H65mm

Ingredients

[Batter]
egg white, egg yolk, granulated sugar, cake flour, almond powder, dairy product, walnut (minced), emulsifier
[Chocolate cream]
fresh cream, milk chocolate
[Caramel sauce]
granulated sugar, fresh cream, butter, vanilla
MASDAC NEWS trial version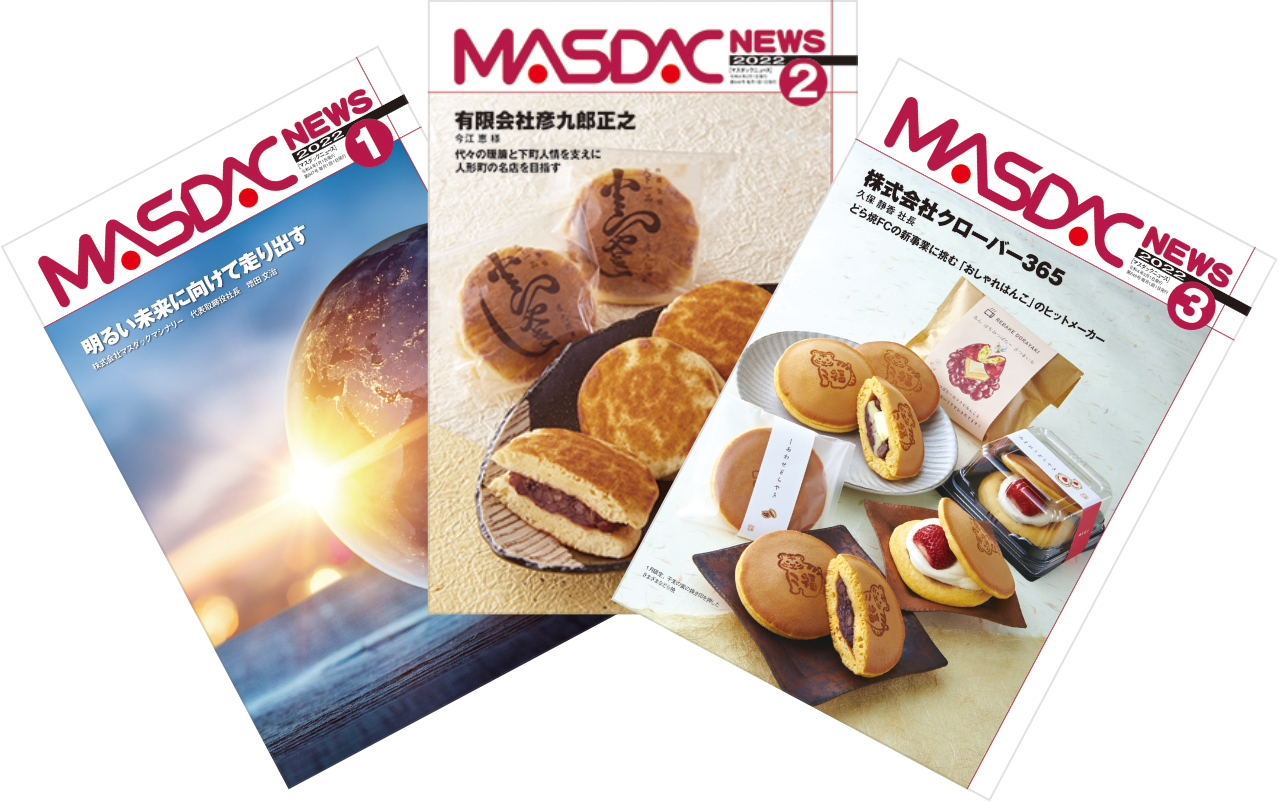 Recipes are published in a series called "This Month's Box of Sweets" in our PR magazine, MASDAC NEWS delivered to users. In the magazine, we present various information related to sweets and food manufacturing starting with an interview with a customer. Here, you can check out the trial version of the magazine. If you would like to receive the book version regularly sent to you, please request via the dedicated form.
View the Trial Version (PDF)