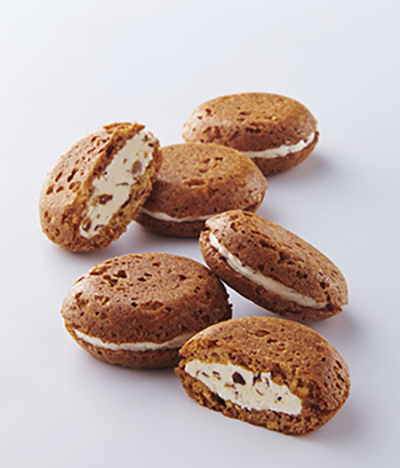 Thick Tuile Sandwich
Smooth butter cream with rum raisins is sandwiched with crispy thick baked tuiles.
By depositing the batter in a round mold top, the shape turns out to be round and circular. It is a luxurious tuile sandwich served cold.
Production Processes:
① Depositing the tuile batter (System Depoly or System One)
② Baking (8 min 30 sec) (Tunnel Oven)
③ Cooling (ambient (natural) cooling for 15 min)
④ Depositing the butter cream (System Depoly or System One)
⑤ Sandwich the cream

Product information
Weight

23g (batter: 14g, cream: 9g)

Size

φ50mm×H20mm

Ingredients

[Tuile batter] granulated sugar, unsalted butter, cake flour, egg white, candied almonds, roasted almond powder, corn starch, baking powder, vanilla
[Butter cream] unsalted butter, granulated sugar, white chocolate, egg white, rum raisins, shortening

Shelf life

5 days refrigerated (may be frozen)
MASDAC NEWS trial version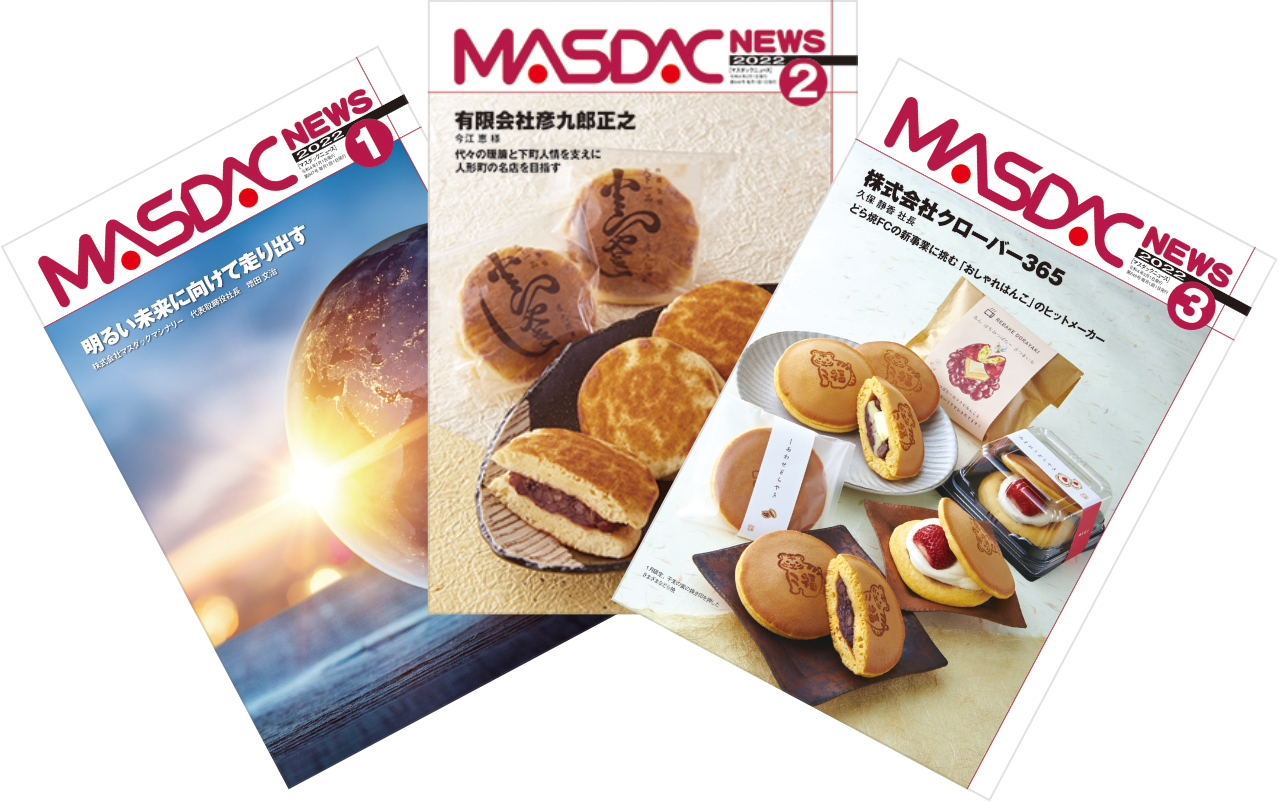 Recipes are published in a series called "This Month's Box of Sweets" in our PR magazine, MASDAC NEWS delivered to users. In the magazine, we present various information related to sweets and food manufacturing starting with an interview with a customer. Here, you can check out the trial version of the magazine. If you would like to receive the book version regularly sent to you, please request via the dedicated form.
View the Trial Version (PDF)