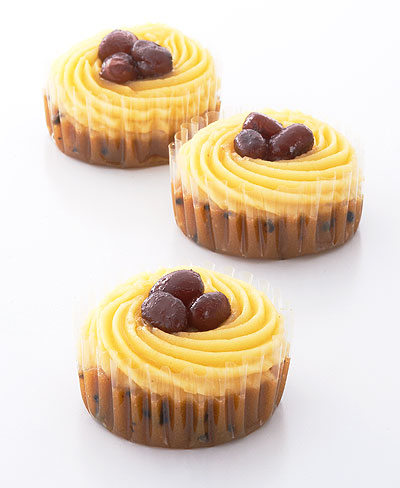 Depositer

Steamer

Steam cake
Steamed Potato Cake
Sweet potatoes are steamed in cups. Steaming draws out the color of the ingredient, and the deposited shape looks great. Sweet potato batter is deposited in a swirl pattern and topped with sweet red beans. It is a steamed sweet that can be enjoyed either warm or cold.
Production Processes:
① Dispensing cups (System One (cup dispenser))
② Depositing the sesame potato batter (System One (with a cutting wire and plain nozzle))
③ Depositing the sweet potato batter (System One (rotating nozzle))
④ Applying the topping of sweet red beans
⑤ Steaming (15 min) (Fine Up Tunnel Steamer)

Product information
Weight

35g (sweet potato batter: 15g, sesame potato batter: 18g, sweet red beans (Dainagon): 2g)

Size

φ45mm×H24mm

Ingredients

[Sweet potato batter]
sweet potato paste, egg yolk, white bean paste, tapioca starch
[Sesame potato batter]
sweet potato paste, unsalted butter, egg yolk, soft brown sugar, white bean paste, almond powder, fresh cream, tapioca starch, black sesame, caramel coloring, vanilla beans
MASDAC NEWS trial version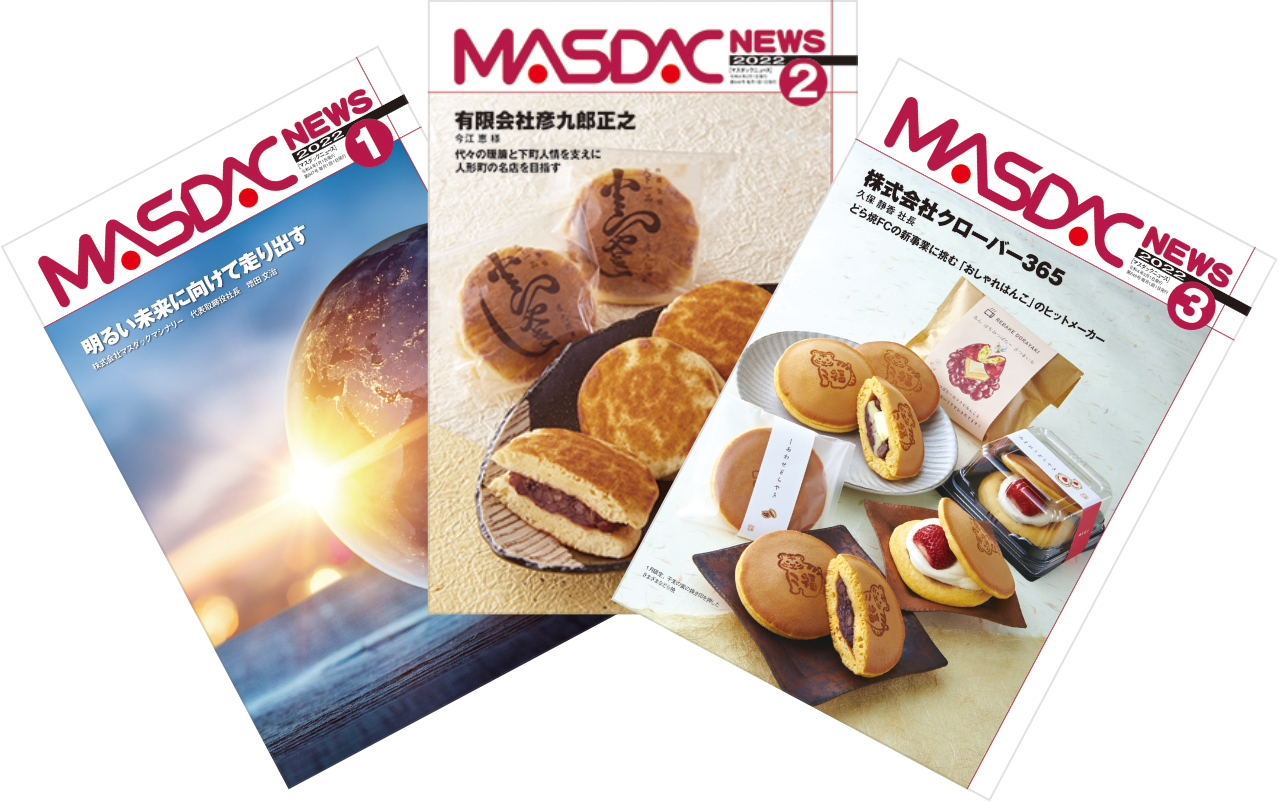 Recipes are published in a series called "This Month's Box of Sweets" in our PR magazine, MASDAC NEWS delivered to users. In the magazine, we present various information related to sweets and food manufacturing starting with an interview with a customer. Here, you can check out the trial version of the magazine. If you would like to receive the book version regularly sent to you, please request via the dedicated form.
View the Trial Version (PDF)