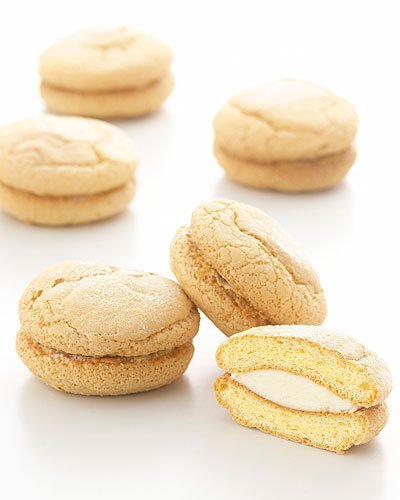 Peach Bouchee
Peach-flavored butter cream is sandwiched in a fluffy bouchee batter made with plenty of eggs.
The use of bread flour gives it a crispy texture. The balance between the melty feel and peach flavor is exquisite. Adding the meringue batter made separately at the end gives it a fluffier texture. Changing the flavor of the cream can take advantage of each season.
Production Processes:
① Laying a paper sheet
② Depositing the bouchee batter (System Depoly)
③ Applying the powdered sugar
④ Baking (15 min) (Tunnel Oven)
⑤ Peeling the paper sheet
⑥ Cooling (ambient (natural) cooling)
⑦ Flipping the bouchee over
⑧ Depositing the filling (System Depoly)
⑨ Sandwiching

Product information
Weight

25g (batter: 16g, cream: 9g)

Size

φ60mm×H30mm

Ingredients

[Batter]
egg white, granulated sugar, egg yolk, whole egg, almond powder, bread flour, dried white egg, baking powder
[Filling]
butter, peach jam, granulated sugar, egg white, shortening
MASDAC NEWS trial version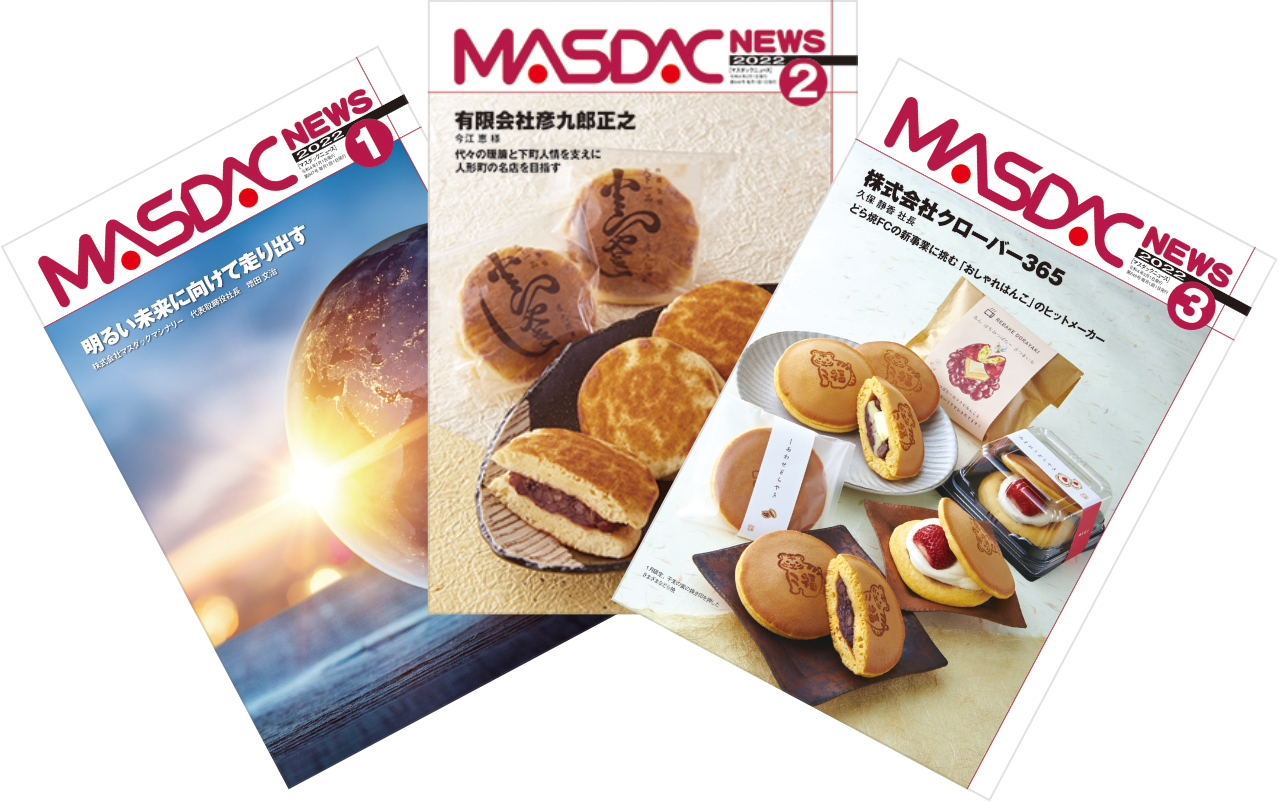 Recipes are published in a series called "This Month's Box of Sweets" in our PR magazine, MASDAC NEWS delivered to users. In the magazine, we present various information related to sweets and food manufacturing starting with an interview with a customer. Here, you can check out the trial version of the magazine. If you would like to receive the book version regularly sent to you, please request via the dedicated form.
View the Trial Version (PDF)