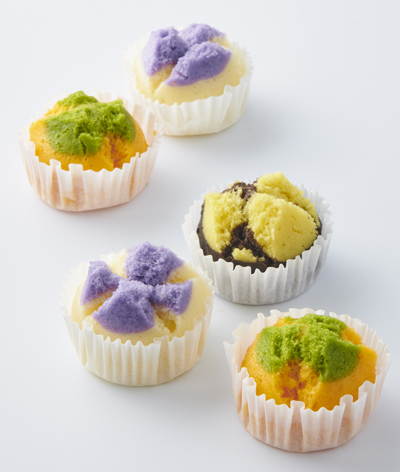 Depositer

Steamer

Steam cake
Halloween Mushipan (steamed muffin)
Two layers of brightly colored Mushipan (steamed muffins) with an image of Halloween. The colorful shades will add color to your Halloween party. Three different flavors can be enjoyed: pumpkin, chestnut, and sweet potato.
Production Processes:
① Dispensing paper cups (System One, 1st head)
② Depositing the bottom batter (System One, 2nd head)
③ Depositing the top batter (System One 3rd head)
④ Steaming in 8 minutes(Fine Up Box Steamer)

Product information
Weight

20g(bottom batter:17g and top batter: 3g)

Size

φ40mm×H35mm

Ingredients

[Basic batter] flour, each paste (pumpkin paste, chestnuts paste and potato paste), syrup, sugar, whole egg, oil, baking powder, ISUPATA and salt
[Pumpkin] (top) spinach powder and blue pigment (bottom) red pigment
[Chestnut] (bottom) black cocoa powder
[Sweet potato] (top) purple potato powder and purple pigment
MASDAC NEWS trial version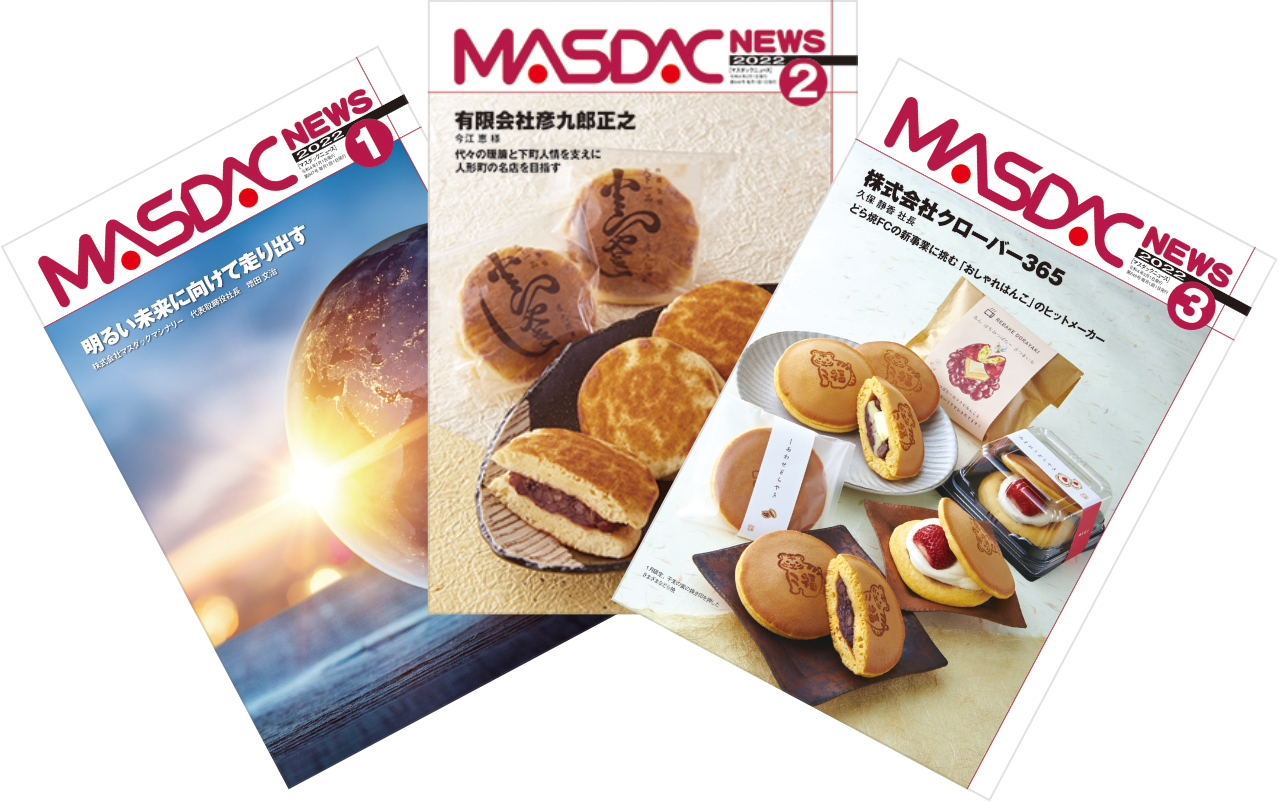 Recipes are published in a series called "This Month's Box of Sweets" in our PR magazine, MASDAC NEWS delivered to users. In the magazine, we present various information related to sweets and food manufacturing starting with an interview with a customer. Here, you can check out the trial version of the magazine. If you would like to receive the book version regularly sent to you, please request via the dedicated form.
View the Trial Version (PDF)