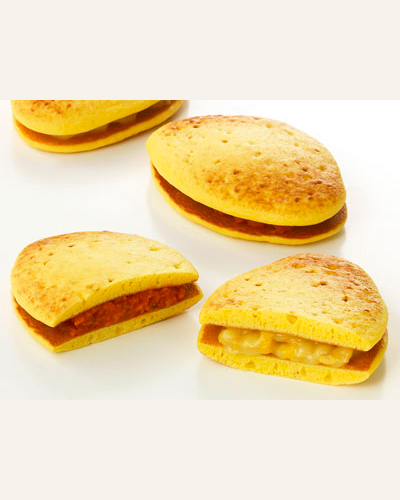 Dorayaki Machine

Dorayaki
Corn Pancake
Corn-flavored pancakes that also look like grilled corns. As the inner surface of the pancake is baked on a copper sheet, the surface of the pancake is browned from the top heat, which looks very appetizing. Filling is cream of corn soup and chili sauce. It is perfect as a light meal as well as a snack.
Production Processes:
① Depositing the batter (Compact Type Dorayaki Machine)
② Baking (1 min 45 sec) (Compact Type Dorayaki Machine)
③ Removing the pancake
④ Depositing the filling
⑤ Sandwiching

Product information
Weight

66g

Size

φ130mm×60mm (oval shape)×H23mm

Ingredients

[Pancake batter]
whole egg, cake flour, milk, trehalose, corn powder, salt, baking powder
[Filling]
cream of corn soup/chili sauce
MASDAC NEWS trial version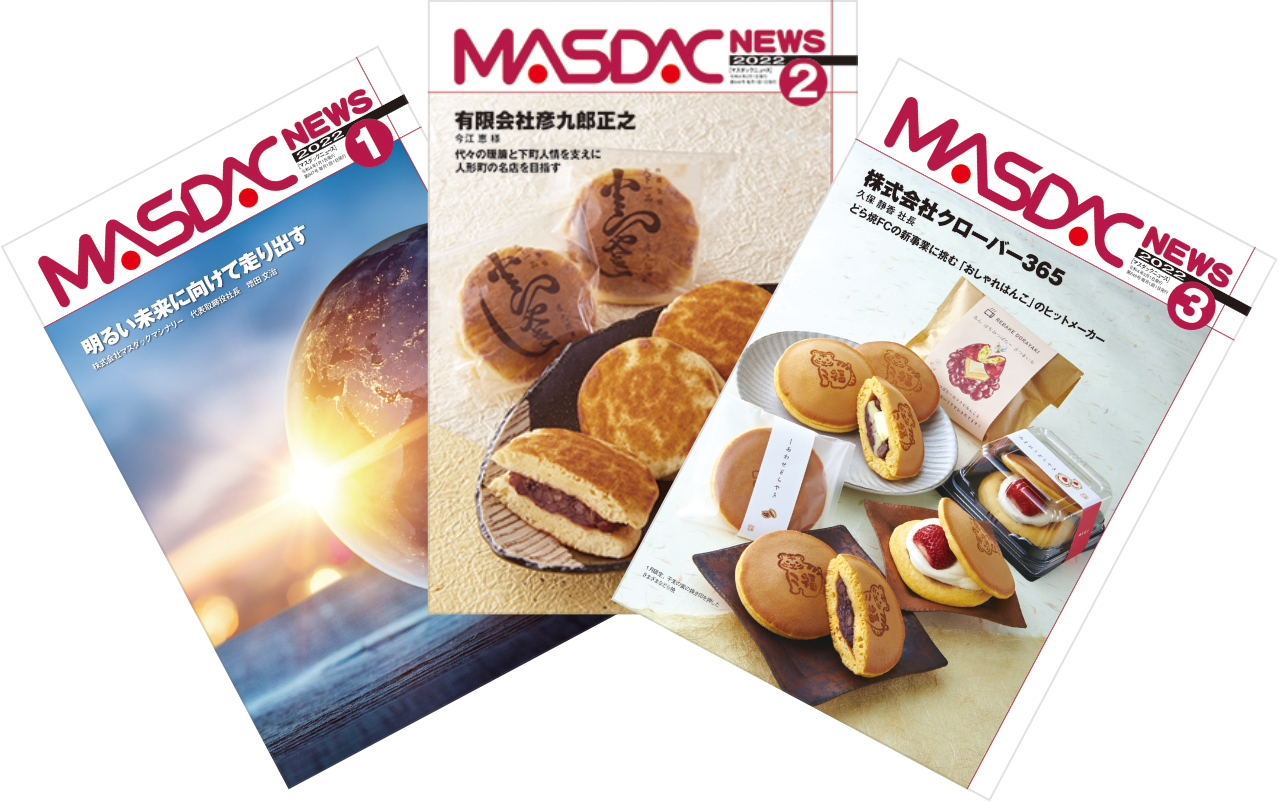 Recipes are published in a series called "This Month's Box of Sweets" in our PR magazine, MASDAC NEWS delivered to users. In the magazine, we present various information related to sweets and food manufacturing starting with an interview with a customer. Here, you can check out the trial version of the magazine. If you would like to receive the book version regularly sent to you, please request via the dedicated form.
View the Trial Version (PDF)