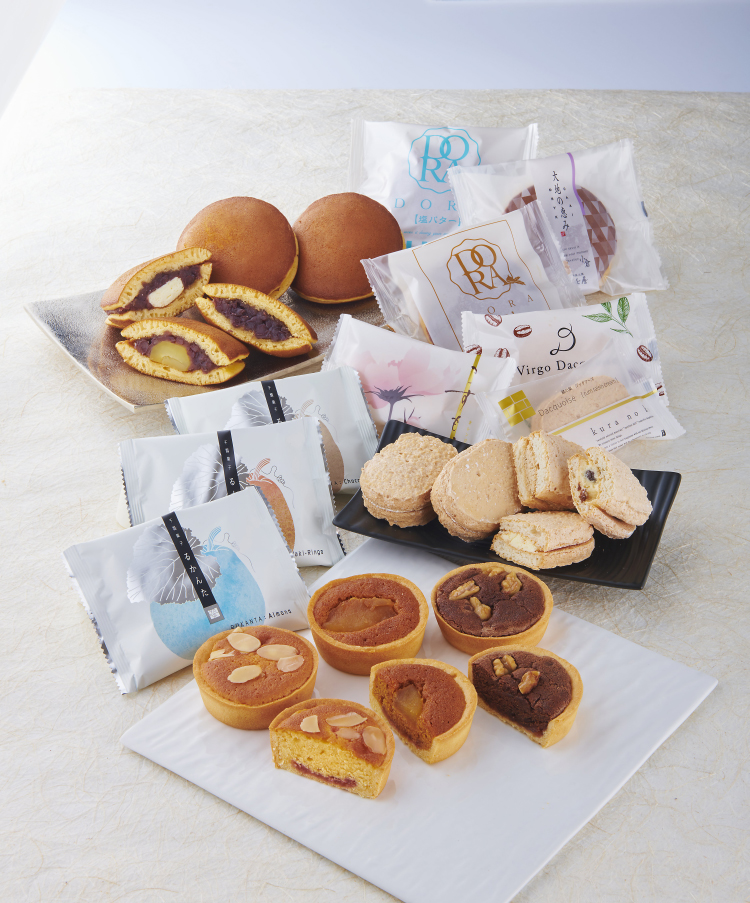 Depositer

Dorayaki Machine

Tart
OTOMEYA
OTOMEYA was established in Oyama City, Tochigi Prefecture, in 1912. OTOMEYA manufactures and sells seasonal Japanese sweets including their signature product, Rukanta that uses Tochigi's specialty, kanpyo. Other than OTOMEYA, they also have four western sweets brands including a Baumkuchen specialty shop, Virgo Baum, and a chocolate specialty shop, chocolat terrace Kokage. Under the motto to "be the shop loved by local communities," OTOMEYA keeps taking on new challenges.

Location:1150 Mamada, Oyama-shi, Tochigi JAPAN
URL:https://otomeya.co.jp/
Publication:MASDAC news April issue in 2021
System-One
OTOMEYA adopted a System One in 1992. Since then, they have replaced the machine several times and now operate the third version.
OTOMEYA's signature product, Kanpyo Monogatari Rukanta is a tart with jam made from kanpyo, a specialty of Tochigi Prefecture, squeezed into the filling. The machine produces about 8,000 pieces a day while switching between variations.
"It's almost impossible to produce this amount by hand. The System One is compact, easy to operate, and can even achieve complex movement. As the operation is stable, this machine is a must for our production."
Kanpyo Monogatari Rukanta (almond, baked apple, chocolat)

Rukanta (almond) in production

At the 3rd head, the filling batter and kanpyo jam is deposited at the same time.
OTOMEYA also uses other machines for the production of dorayaki and dacquoise in their factory.
OTOMEYA said, "MASDAC's Dorayaki Machine can deposit soft batter with high accuracy. We also use a Stencil Cookie Machine and Steamer, and the level of perfection of all the machines is very high. Detailed settings are easily done as well."
Dorayaki (ogura red bean paste), Shio Butter Dorayaki, Kuri Dorayaki. The pancakes are baked by the Full Automatic Dorayaki Machine.

Kosumosu, Virgo Dacquoise, Kura no ka dacquoise are produced by the Stencil Cookie Machine.
MASDAC NEWS trial version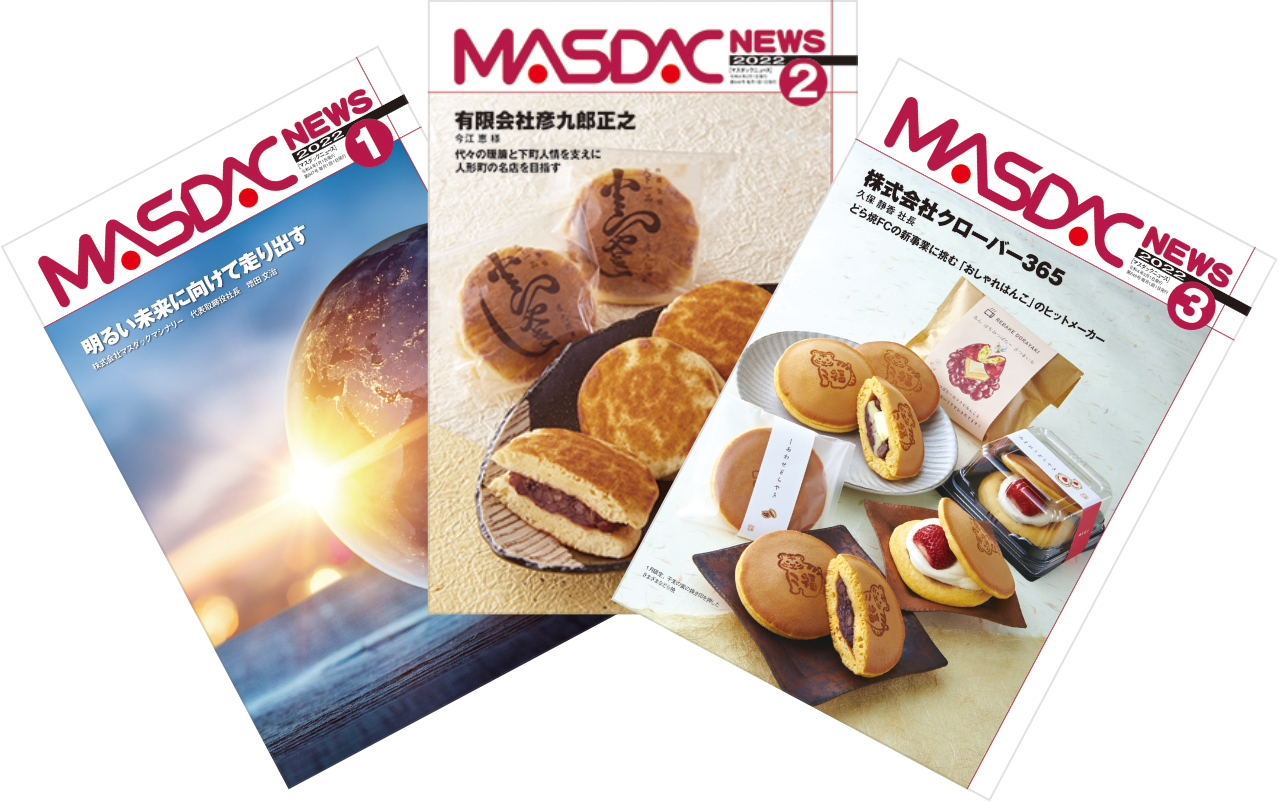 Case studies are published in our PR magazine MASDAC NEWS delivered to users. In the magazine, we present various information related to sweets and food manufacturing, including an interview with our customers' top management. Here, you can check out the trial version of the magazine. For periodical delivery of the MASDAC NEWS in a printed format, please send us a request via the following request form.
View the Trial Version (PDF)