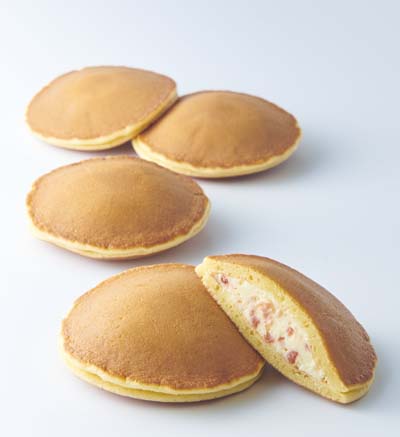 Dorayaki Machine

Dorayaki
Mochi Mochi Pancake
Chilled pancakes with a thin, soft and chewy crust. The inside is filled with condensed milk and strawberry cream.
The sweet and sour flavor makes a perfect springtime treat.
Production Processes:
① Depositing dough (Dorayaki Machine)
② Baking (1min50sec) (Dorayaki Machine)
③ Cooling(Ambient(Natural) cooling) (Dorayaki Machine)
④ Depositing Cream(Dorayaki Machine)
⑤ Sandwiching (Dorayaki Machine)

Product information
Weight

59g, (Pancake: 44g and Filling: 15g).

Size

φ80mm×H22mm

Ingredients

[Dough]
Whole egg, milk, granulated sugar, mix Powder (wheat flour, rice powder, Agar, modified starch and thickening polysaccharide), flour, water, honey, unsalted butter, rice gel, BP and Vanilla
[Cream]
Condensed milk Cream, fresh cream and Dried and processed strawberry
MASDAC NEWS trial version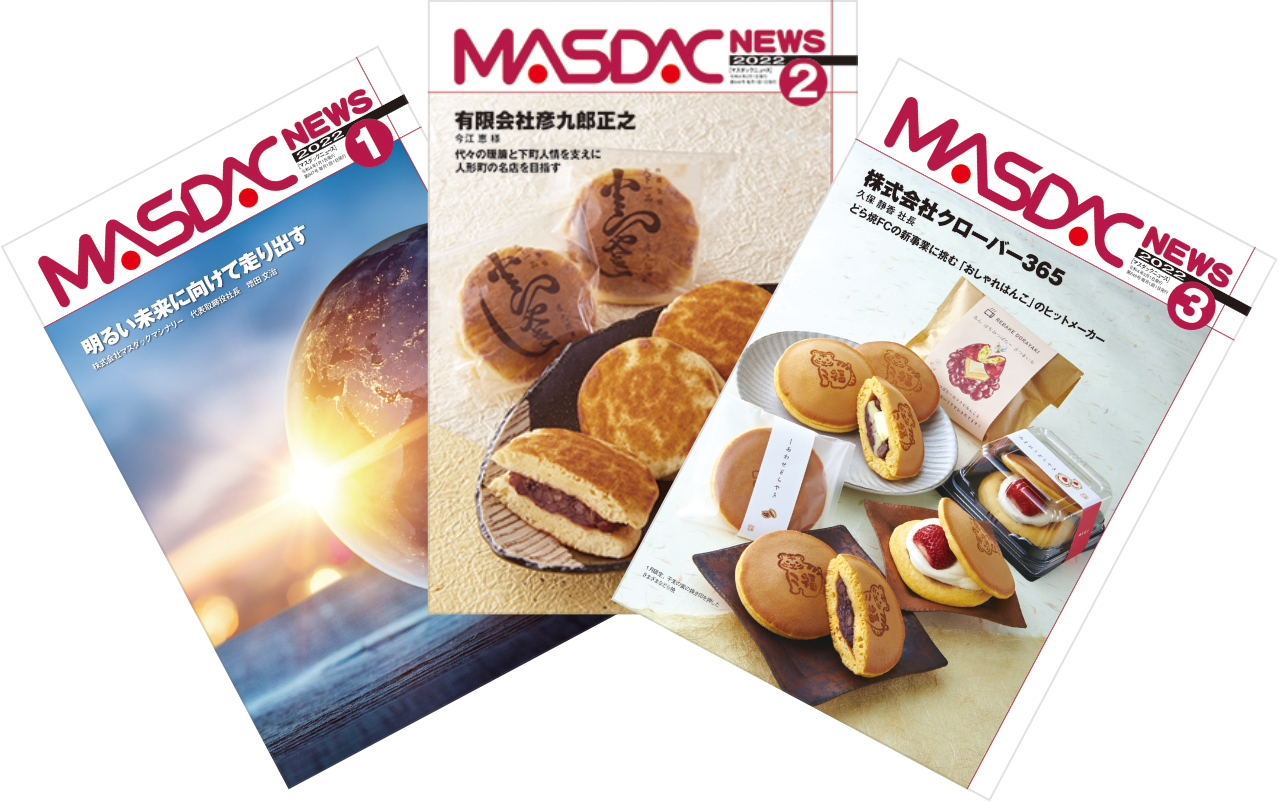 Recipes are published in a series called "This Month's Box of Sweets" in our PR magazine, MASDAC NEWS delivered to users. In the magazine, we present various information related to sweets and food manufacturing starting with an interview with a customer. Here, you can check out the trial version of the magazine. If you would like to receive the book version regularly sent to you, please request via the dedicated form.
View the Trial Version (PDF)