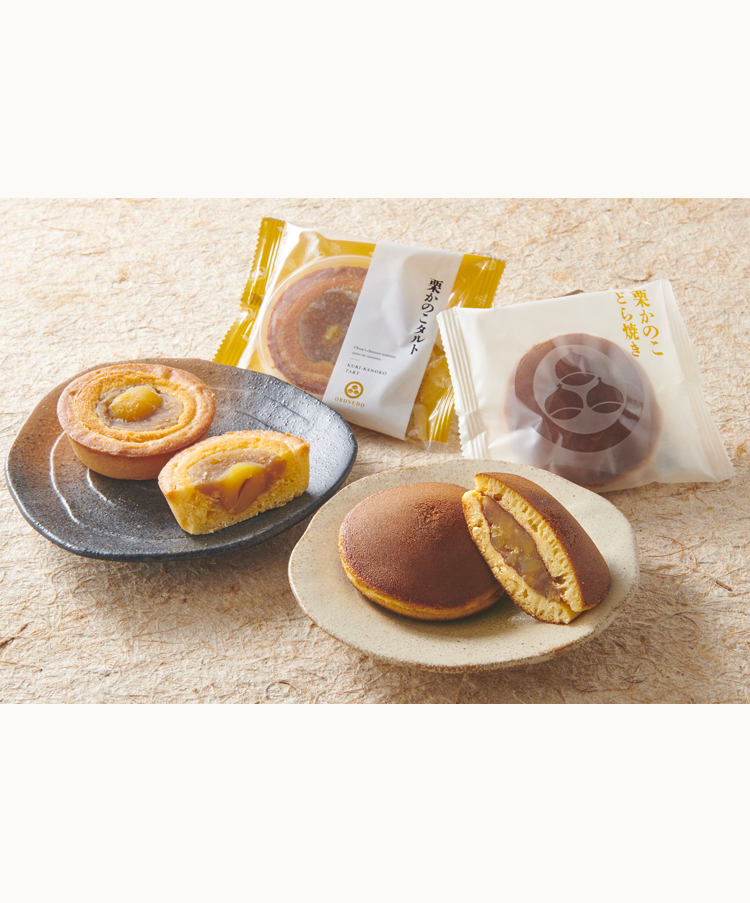 Depositer

Dorayaki Machine

Dorayaki
OBUSEDO
OBUSEDO manufactures sweets with chestnuts and works on a landscape project in town to express the appeal of the "town of chestnuts."
OBUSEDO started their confectionery business in 1890s while running a brewery from the Edo period. They have manufactured chestnut sweets such as rakugan, yokan, and shikanoko.
In 1980, OBUSEDO started a project to restructure the landscape around OBUSEDO to beautify the area. A landscape unique to Obuse that blends in with the regional nature and pastoral scenery was born.
OBUSEDO's main shop opened in 1987, which was the last year of the project. The shop sells western and Japanese sweets utilizing chestnut red bean paste. At the restaurant attached to the shop, they offer Japanese course meals using seasonal ingredients every month.
Ajiwai Kukan, a section where the main shop is located also houses Masuichi-Ichimura Sake Brewery, Pizzeria Sunpuro (Italian cuisine), Yoritsuki Ryori Kurabu (Japanese cuisine), Café Entotsu, etc.


Location:808 Obuse, Oaza Obuse, Obusemachi, Kamitakai-gun, Nagano
URL:http://www.obusedo.com/
Publication:MASDAC news November issue in 2018
Compact Type Dorayaki Machine
Kurikanoko Dorayaki, which uses chestnut red bean paste, is a small-sized popular product.
This product is sold at department stores and events as well as direct sales shops. It is a very popular item with more demand that they can handle at the moment.
Kurikanoko Dorayaki

Kurikanoko Dorayaki in production
System One
The System One manufactures Kurikanoko Tart, a western-style sweet with chestnut red bean paste. Almond batter and chestnut red bean paste is deposited in a crispy tart shell finished with a topping of large chestnuts.
Kurikanoko Tart

Kurikanoko Tart in production

Finished with a topping of chestnuts.
MASDAC NEWS trial version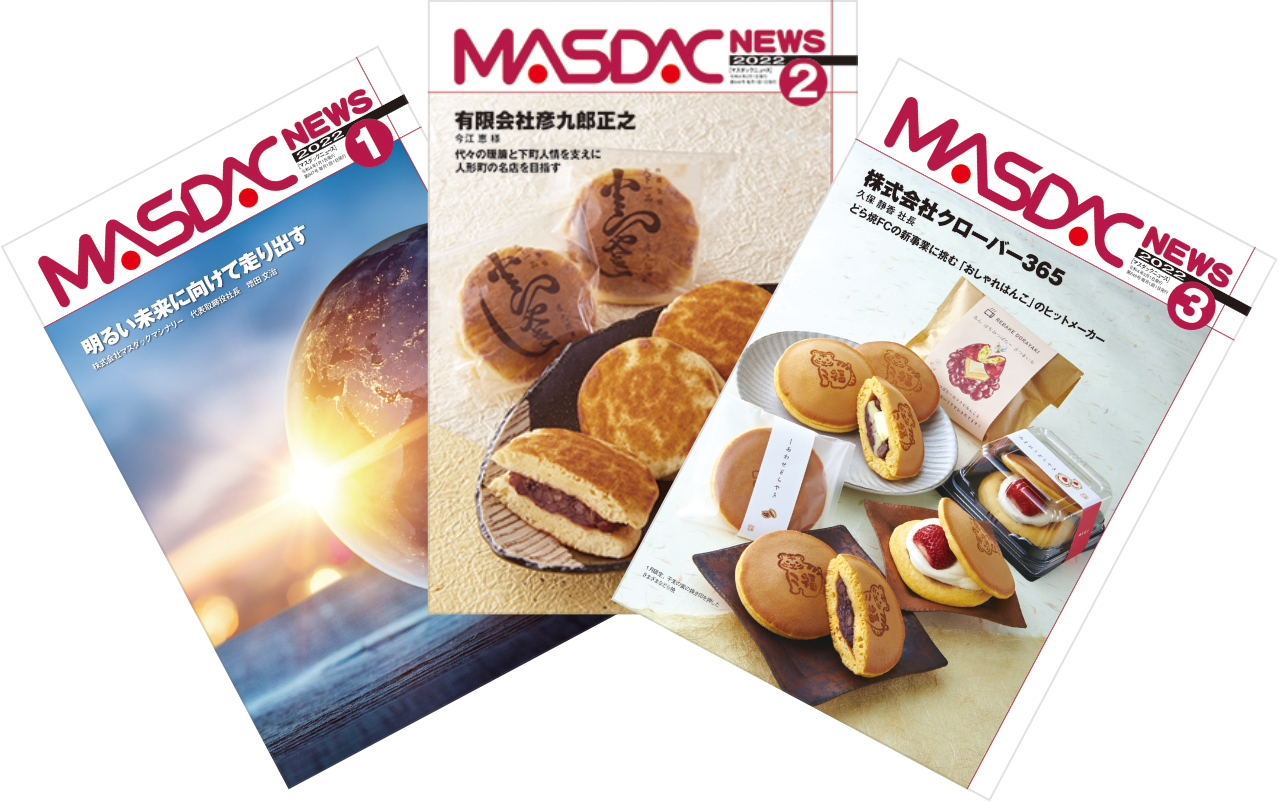 Case studies are published in our PR magazine MASDAC NEWS delivered to users. In the magazine, we present various information related to sweets and food manufacturing, including an interview with our customers' top management. Here, you can check out the trial version of the magazine. For periodical delivery of the MASDAC NEWS in a printed format, please send us a request via the following request form.
View the Trial Version (PDF)