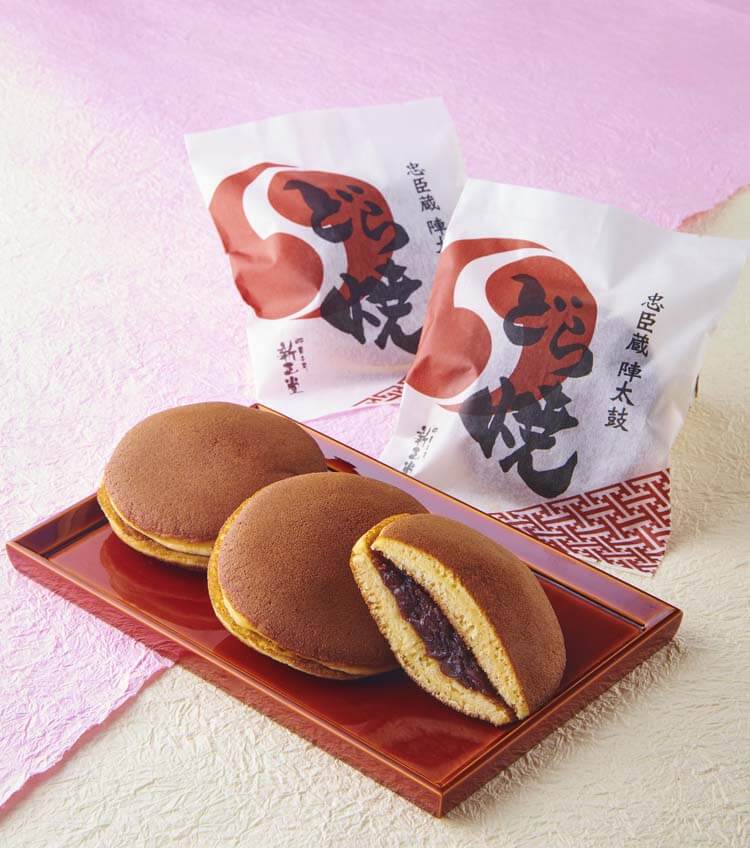 Dorayaki Machine

Dorayaki
SHINSHODOH
SHINSHODOH was established in 1912 and has been preserving the tradition of the "local Japanese sweets shop" for over 100 years in a corner of Shimbashi.
SHINSHODOH has developed products that are conscious of the area and its history, such as their signature product, Seppuku Monaka; Keiki Josho (economic upturn) Monaka, which is characteristic to the town's office buildings, Shimbashi; Shintora Dora named after the Shintora Avenue that newly opened. SHINSHODOH also passes down senses of seasons and meanings of annual events through sweets while improving the quality of their products and pursuing deliciousness without being too caught up in popularity and trends.
Compact type Dorayaki Machine
SHINSHODOH built a new factory behind the shop in 2019 and moved the Compact Type Dorayaki Machine that they adopted in 2007 to this factory. The factory produces Jintaiko Dorayaki, which has soft pancakes with both sides baked nicely with high heat, and western Nama Dorayaki with red bean paste and whipped cream sandwiched inside. "Baking heat and speed can be adjusted easily. The size of the finished products is the same, and no matter who operates the machine, the products always come out the same." The machine also produces Shintora Dora with rum raisins and white bean paste sandwiched inside. "We'd like to develop new products using the machine in the future."
Jintaiko Dorayaki

Nama Dorayaki: There are five flavors other than the standard red bean paste.

Shintora Dora, tiger-shaped Dorayaki that was developed to commemorate the opening of the Shintora Avenue

Jintaiko Dorayaki in production
MASDAC NEWS trial version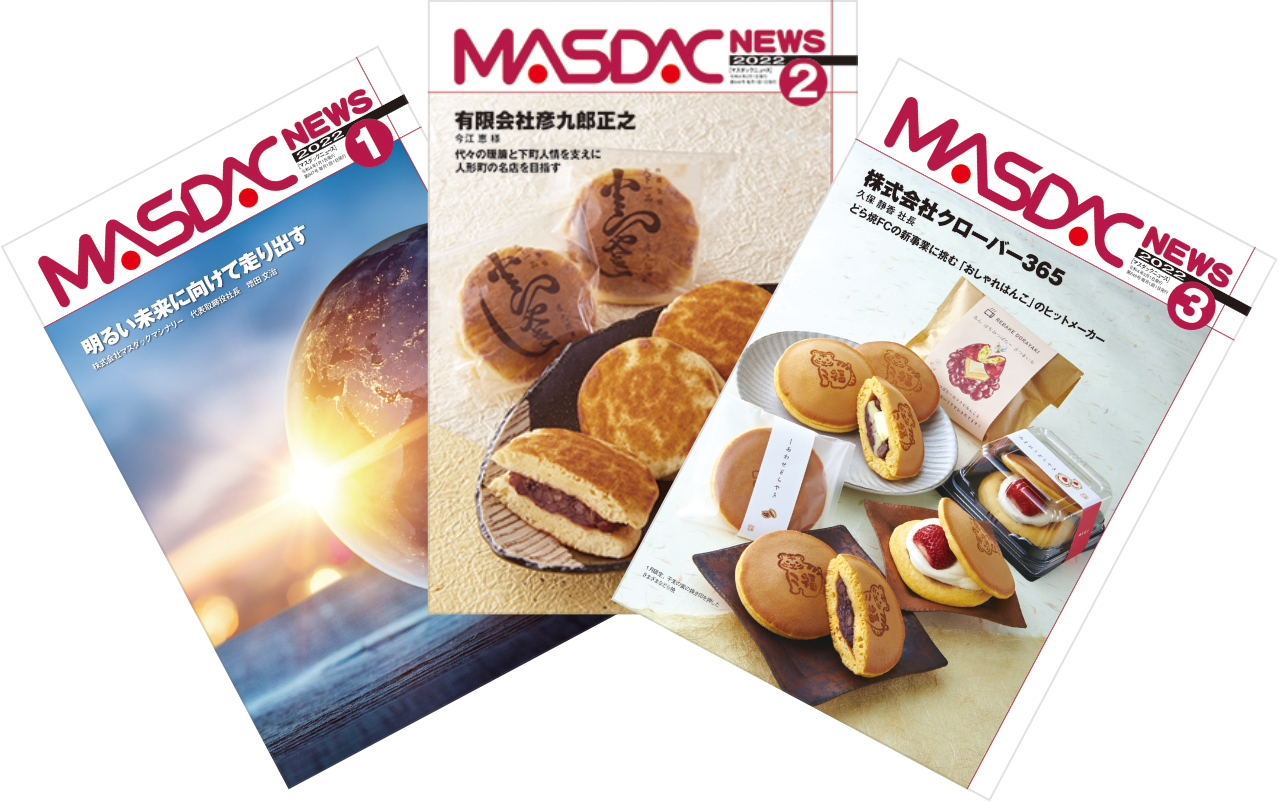 Case studies are published in our PR magazine MASDAC NEWS delivered to users. In the magazine, we present various information related to sweets and food manufacturing, including an interview with our customers' top management. Here, you can check out the trial version of the magazine. For periodical delivery of the MASDAC NEWS in a printed format, please send us a request via the following request form.
View the Trial Version (PDF)