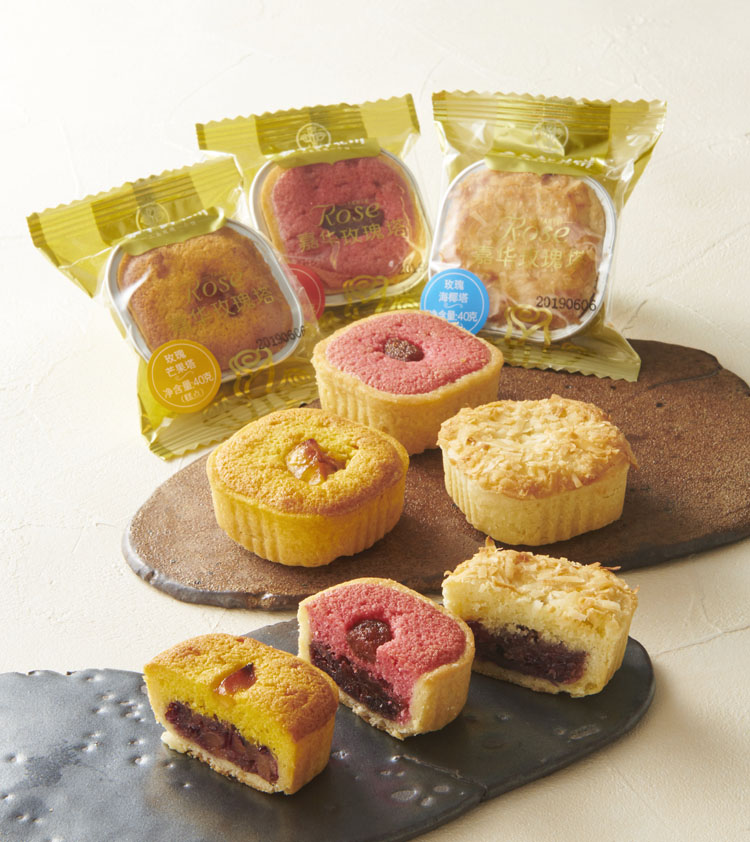 YUNNAN JIAHUA FOOD
JIAHUA FOOD is one of the biggest bakery chains in the southwestern part of China.
JIAHUA FOOD has a huge main factory in the suburbs of Kunming, the capital of Yunnan Province, and has about 300 shops among three brands.
Their main brand, JOY BAKERY covers the entire Yunnan Province, which is about the same area as Japan. JUST HOT, their western-style high-end bakery brand has 13 shops in the city area. Jiahua Flower Cake, their souvenir confectionery brand has 25 shops in shopping districts and tourist spots.

Location:The small sentinel Chenggong Industrial Park, seven meadow, Chenggong County, Kunming, Yunnan
Publication:MASDAC news August issue in 2019
System Depoly Tart Molding Machine
JIAHUA FOOD adopted a System Depoly in February 2019. The machine manufactures tarts that use roses, which are local specialties of Yunnan Province, as a new souvenir sweet for Jiahua Flower Cake brand.
The production volume is a little less than 20,000 pieces a day, and during busy times, it increases to as many as 40,000 pieces a day. Some are transported to shops frozen to sell freshly baked ones at the shops. The aluminum cups make it friendly to logistics.
"In the past, we used to use individual machines, but a shortage of labor has been a challenge in China as well. We'd like to manufacture products that meet the market's needs by using fully automated machines."
Rose Tarts have two layers inside: rose and red bean paste and upper batter. There are three flavors: strawberry, mango, and coconut.

The four processes of cookie dough depositing, heat press, rose and red bean paste depositing, and top batter depositing are fully automated.

Strawberry Tarts in production
MASDAC NEWS trial version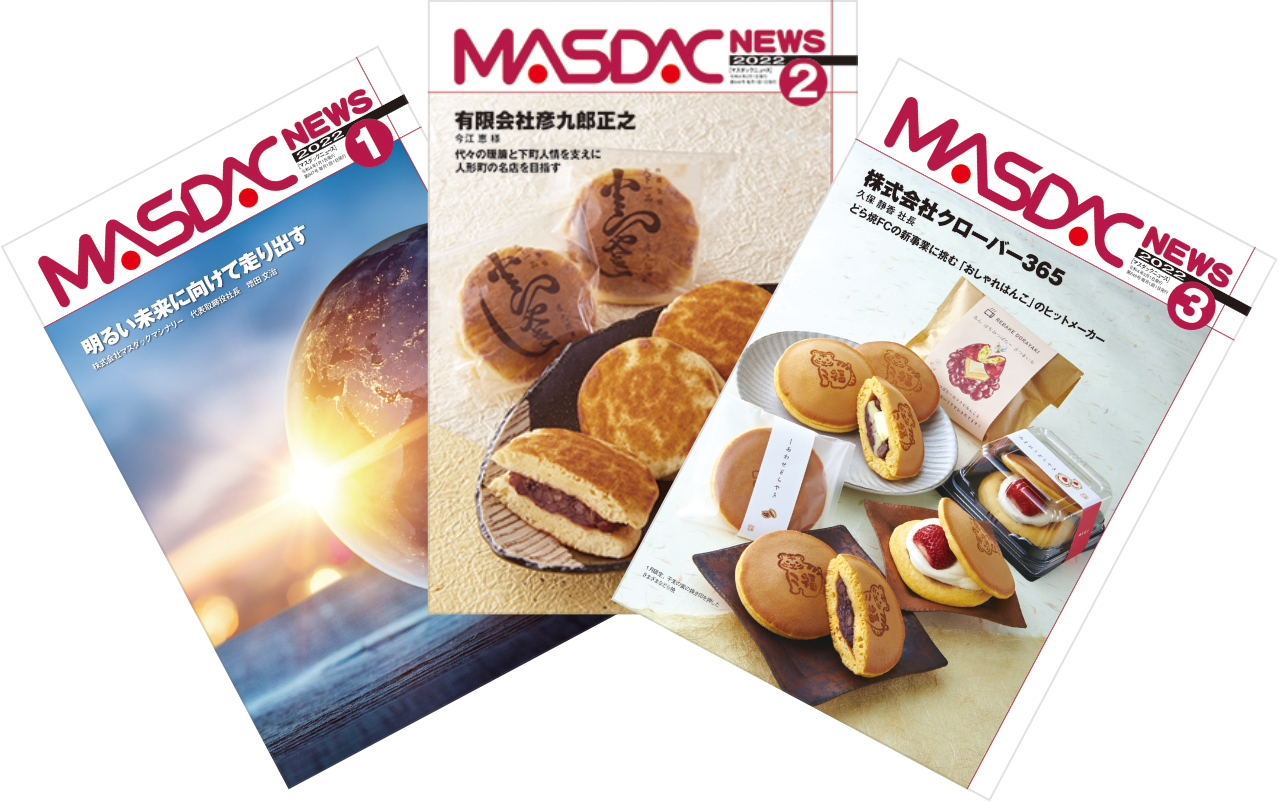 Case studies are published in our PR magazine MASDAC NEWS delivered to users. In the magazine, we present various information related to sweets and food manufacturing, including an interview with our customers' top management. Here, you can check out the trial version of the magazine. For periodical delivery of the MASDAC NEWS in a printed format, please send us a request via the following request form.
View the Trial Version (PDF)