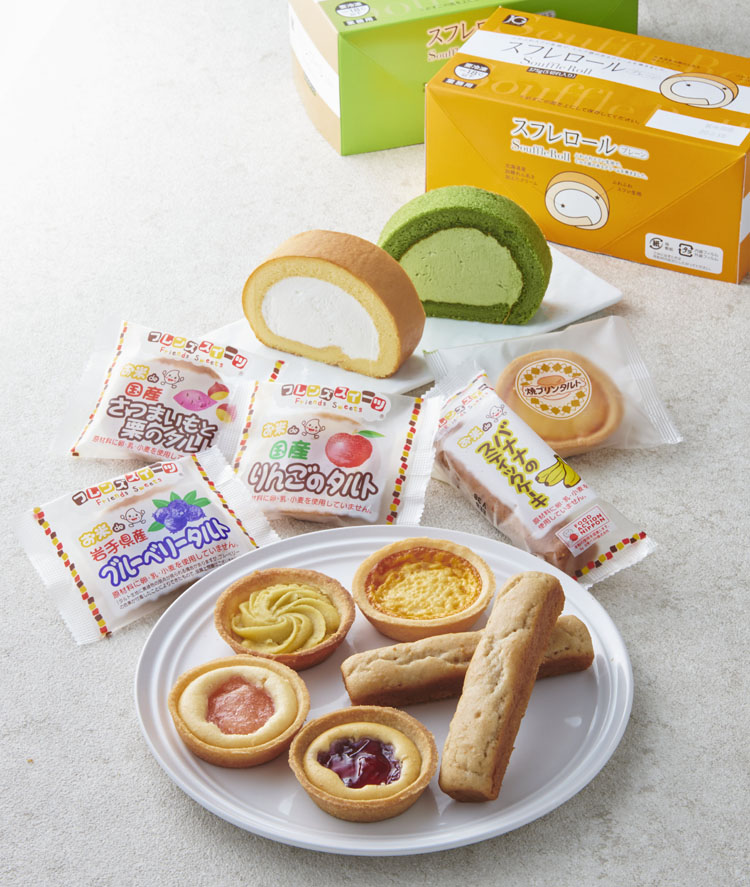 NITTOBEST CORPORATION
NITTOBEST is a general food manufacturer that produces canned foods, chilled foods, pre- packaged foods, as well as professional-use pre-packaged frozen foods.
NITTOBEST boasts the highest production volume of hamburg steak and pork cutlet. They cover three main areas: school meals, restaurants, and pre-packaged foods, but they have recently started developing allergen-free foods, nursing care foods, and dysphagia diet, which require highly-advanced technology and quality assurance.
As far as desserts go, NITTOBEST manufactures gelatin, roll cakes, sheet cakes, tarts, and crepes. They even have a specific factory called Friends Sweets for producing allergen-free baked sweets.

Roll cake line
This line manufactures professional-use frozen foods and desserts for schools and restaurants nationwide.
NITTOBEST uses our oven lines for the production of baked sweets and newly adopted a roll cake line in October 2018.
Eight variations of products are produced, and they intend to add more variations in the future.
Regarding our machines, NITTOBEST said, "These machines raise product appeal and create value. They don't break and they're very good machines. We will keep developing baked sweets, so we hope you will help us in our journey."
Souffle Roll (plain, ujimatcha)

Souffle Roll (ujimatcha) in production. The photo shows the batter depositor machine to the entrance of the oven.

Cooling conveyor belt after baking
MASDAC NEWS trial version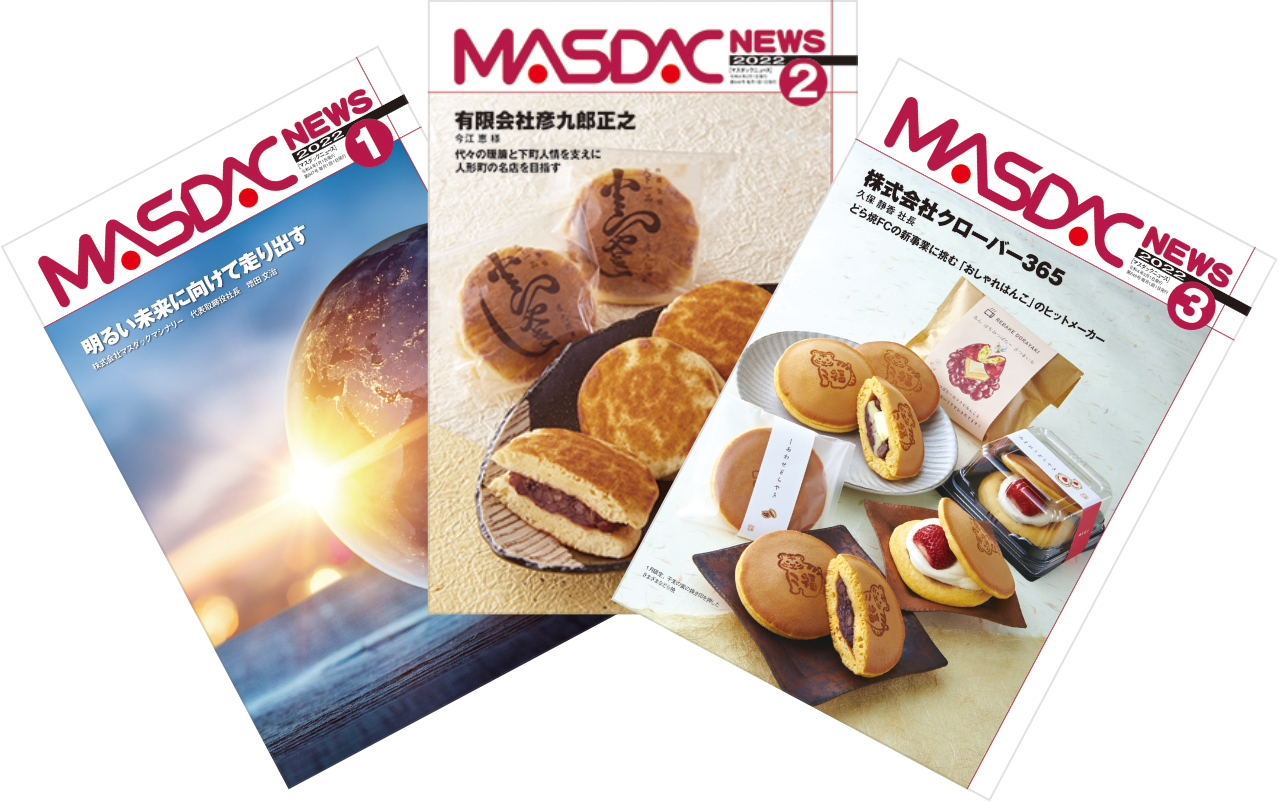 Case studies are published in our PR magazine MASDAC NEWS delivered to users. In the magazine, we present various information related to sweets and food manufacturing, including an interview with our customers' top management. Here, you can check out the trial version of the magazine. For periodical delivery of the MASDAC NEWS in a printed format, please send us a request via the following request form.
View the Trial Version (PDF)