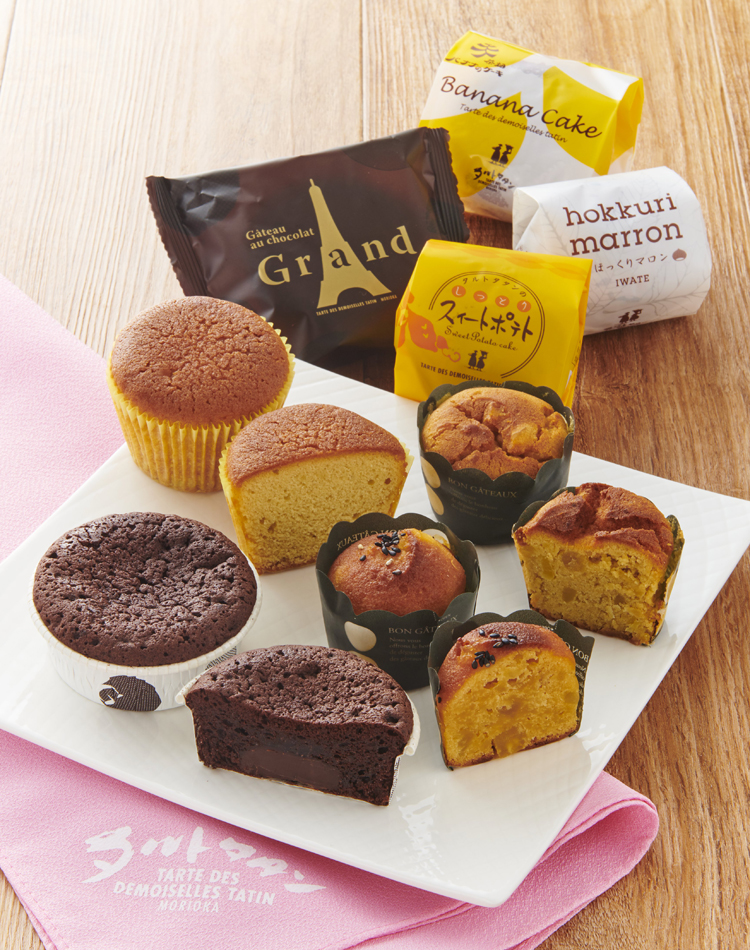 TARTE DES DEMOISELLES TATIN
TARTE DES DEMOISELLES TATIN is a western confectionery manufacturer, the Western Confectionery Department that went independent from KOMATSU SEIKA, who is the top in the industry for the production volume of nanbu senbei, a local specialty of Iwate.
TARTE DES DEMOISELLES TATIN has their main office and factory in Morioka City as well as five direct sales shops in the city.
Their company name and product names have the sentiment behind them that TARTE DES DEMOISELLES TATIN want to "deliver sweets that make people happy." TARTE DES DEMOISELLES TATIN's products show a simple, handmade feel and sense of locale, and they create their shops and products with a focus on enhancing expertise while staying close to the local communities by using local ingredients.

TARTE DES DEMOISELLES TATIN adopted a System Depoly in September 2018 and have been using it for production of cupcakes.
"In the past, we deposited batter by hand, but adopting the machine has allowed any one of us to deposit the batter accurately and in a short time. In addition, that was the only task the operator could do when done by hand, but now the operator can do different tasks at the same time, improving the efficiency."
Chabatake Banana no Cake and Chabatake Gâteau au Chocolat Grand have been their popular products since the establishment. TARTE DES DEMOISELLES TATIN now produces six variations of cupcakes. "The products come out great with beautiful colors. We're very satisfied and would love to use the machine for product development."
Chabatake Banana no Cake (banana cake with the name of a place around the main shop, Chabatake)

hokkuri marron

TARTE DES DEMOISELLES TATIN's Soft Sweet Potato

Chabatake Gâteau au Chocolat Grand

Chabatake Banana no Cake in production
MASDAC NEWS trial version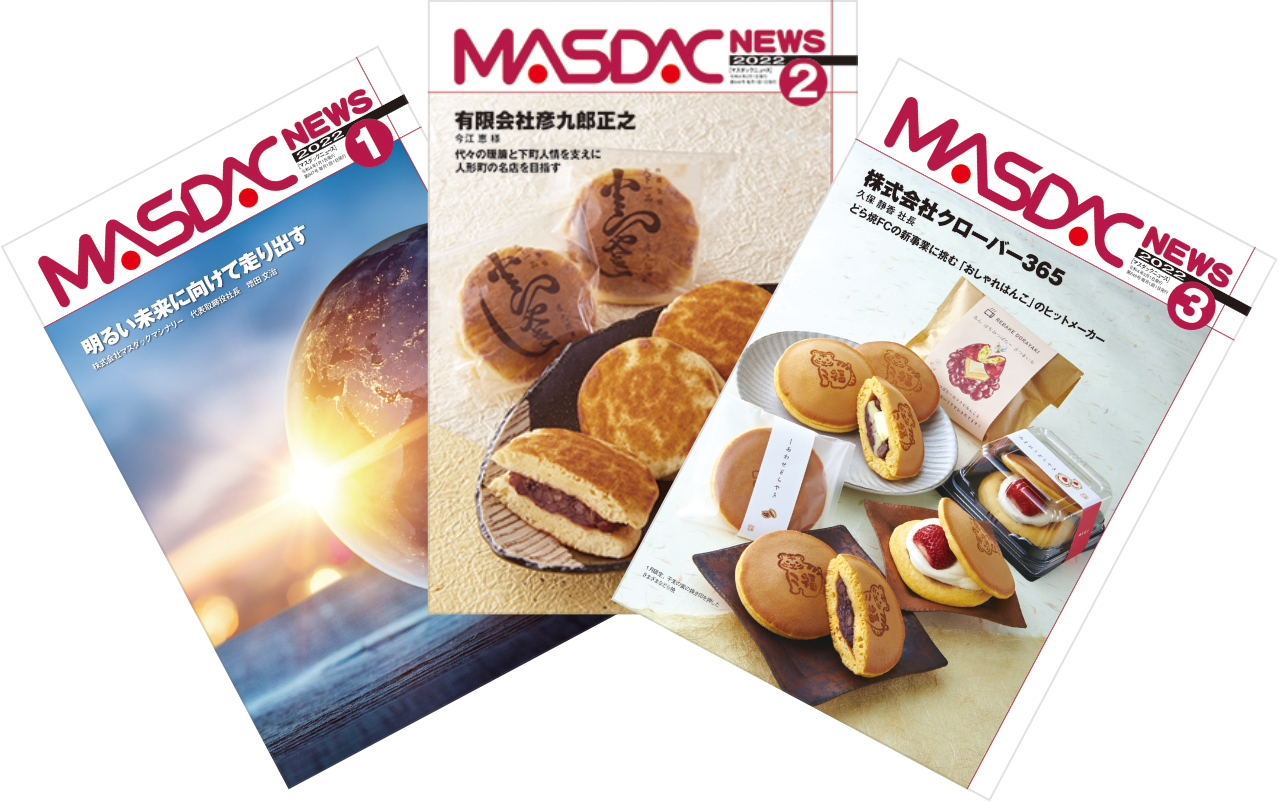 Case studies are published in our PR magazine MASDAC NEWS delivered to users. In the magazine, we present various information related to sweets and food manufacturing, including an interview with our customers' top management. Here, you can check out the trial version of the magazine. For periodical delivery of the MASDAC NEWS in a printed format, please send us a request via the following request form.
View the Trial Version (PDF)