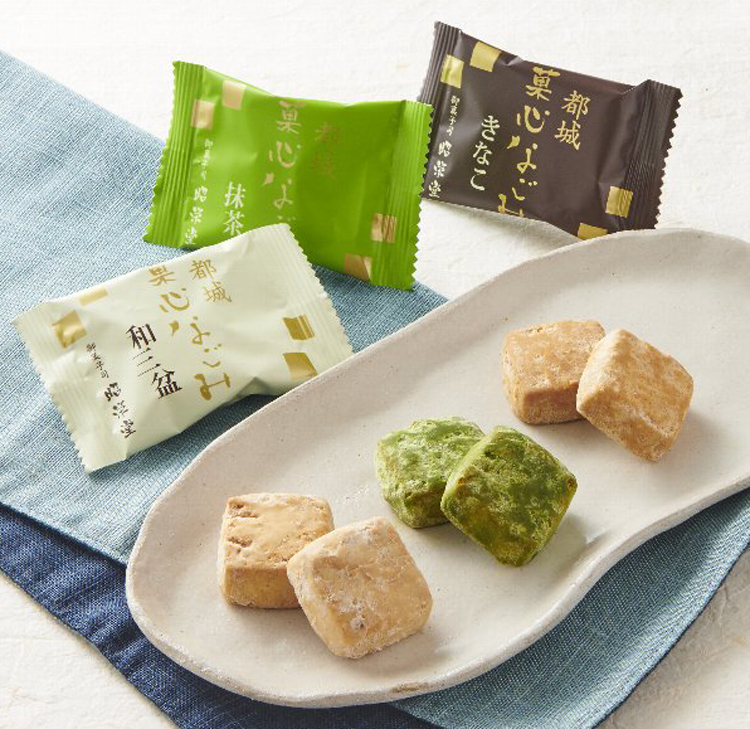 OKASHI NO SHOEIDO
OKASHI NO SHOEIDO was established in 1901. At the time of establishment, the shop manufactured karaimo (sweet potato candy), but after the war, the third generation underwent professional training in the production of sweets, which led them to expand the variety of products to Japanese sweets, cake, wedding sweets, and souvenir sweets.
Their signature product is Sekinoo Senbei. It is an almond baked sweet inspired by Sekinoo Waterfall's Giant's Kettles, a national natural treasure. This product has been loved as a local souvenir for about 40 years.
In 2007 when President Totake joined the business, the first product he came up with is Kashin Nagomi®. It is a Japanese style cookie with elegant sweetness and buttery flavor along with the dough with almond powder whose flavor spreads throughout the mouth. It became popular to the point where it is being sold at airports. In 2017, OKASHI NO SHOEIDO adopted machines to set up a mass production system.

System Depoly Evolution II (Three Roller Type)
OKASHI NO SHOEIDO adopted a System Depoly to produce Kashin Nagomi cookies.
"The production that took two to three days for three people can now be done by one person in one day due to the adoption of the machine. In addition, when we produced by hand, we had to rest the batter in the freezer, but the System Depoly can deposit the batter that we make right away, so the buttery flavor became better, and the texture became lighter."
"We intend on producing other cookies with the System Depoly. We'd like to examine and consider packages and sales channels to mass produce them at full scale."
Kashin Nagomi (matcha, sweet potato, wasanbon sugar, kinako)

System Depoly in operation
MASDAC NEWS trial version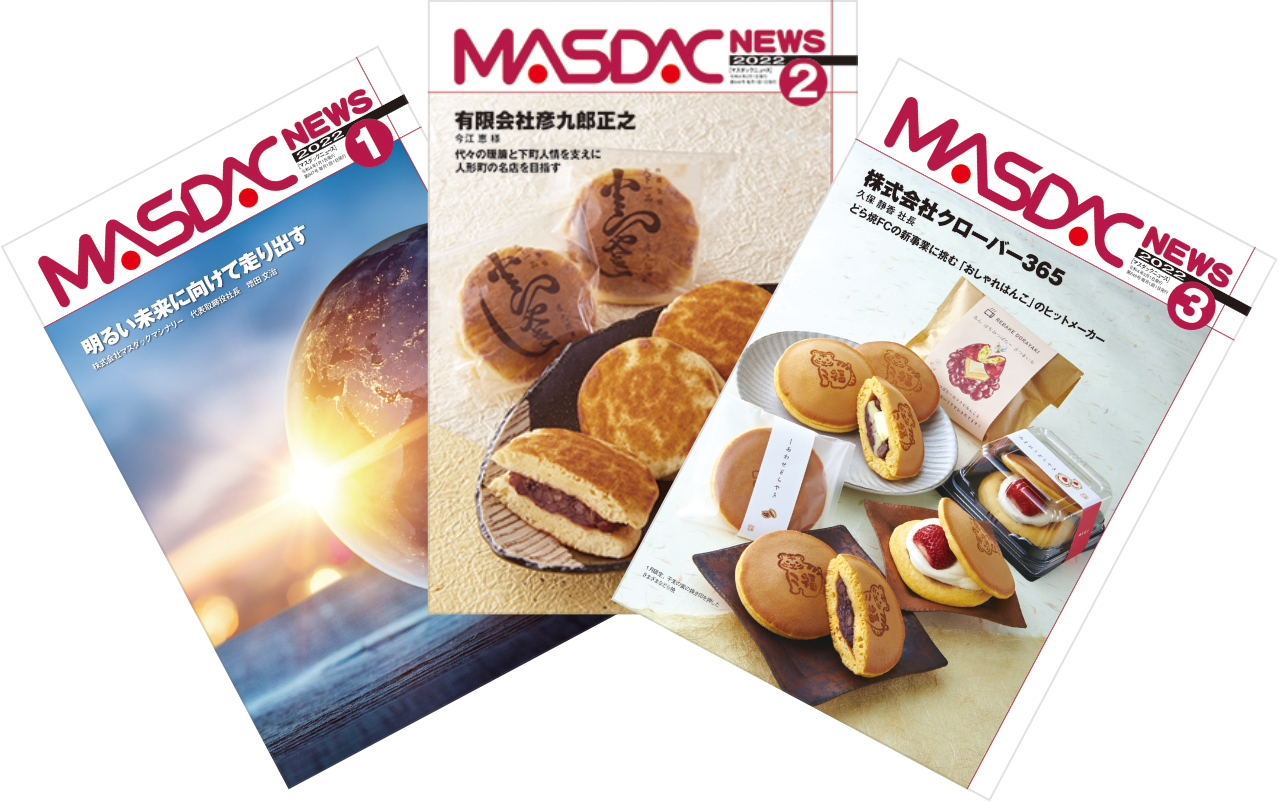 Case studies are published in our PR magazine MASDAC NEWS delivered to users. In the magazine, we present various information related to sweets and food manufacturing, including an interview with our customers' top management. Here, you can check out the trial version of the magazine. For periodical delivery of the MASDAC NEWS in a printed format, please send us a request via the following request form.
View the Trial Version (PDF)