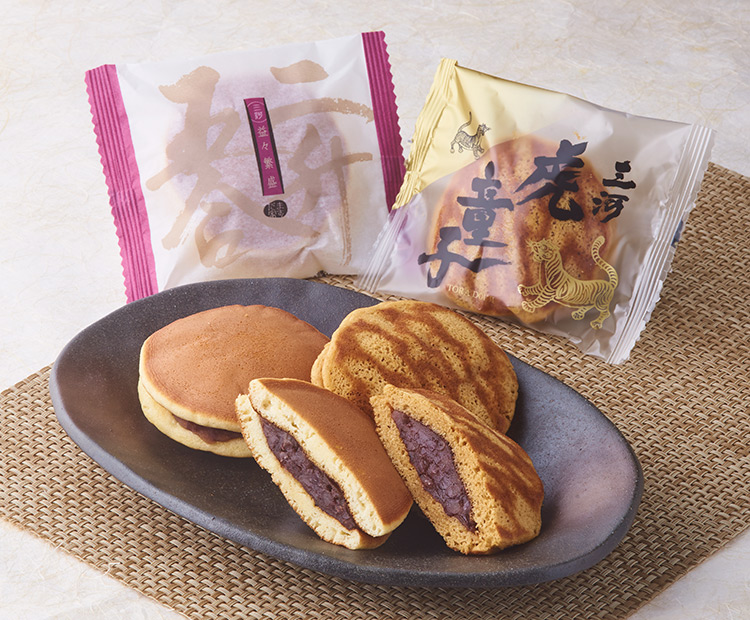 MASUDAYA
MASUDAYA was established in 1913, when President Yasumasa Shibata's grandfather started to run an inn, restaurant, and sweets shop in Toyohashi.
MASUDAYA replaced their Compact Type Dorayaki Machine in 2016. The production capability has been increased by 1.5 times and producing Mikawa Toradoji, which is their signature torayaki, dorayaki, and seasonal ayuyaki.

Great for dorayaki and torayaki production
"We produce a few kinds of dorayaki, but torayaki is the most popular product. The machine is easy to handle and we're happy with how the products turn out. In addition, when we consult with MASDAC about the machines, they respond right away, which is very helpful." They seem to be happy with our after sales service as well.
Compact Type Dorayaki Machine
Torayaki is produced with a paper sheet on the Compact Type Dorayaki Machine. The thermal cover and heat from the top bake the torayaki steadily.
Mikawa Masumasu Hanjo, dorayaki; Mikawa Dairin, chestnut dorayaki; and Okazaemon no Dorayaki with a stamp of a cute character of Okazaki City
MASDAC NEWS trial version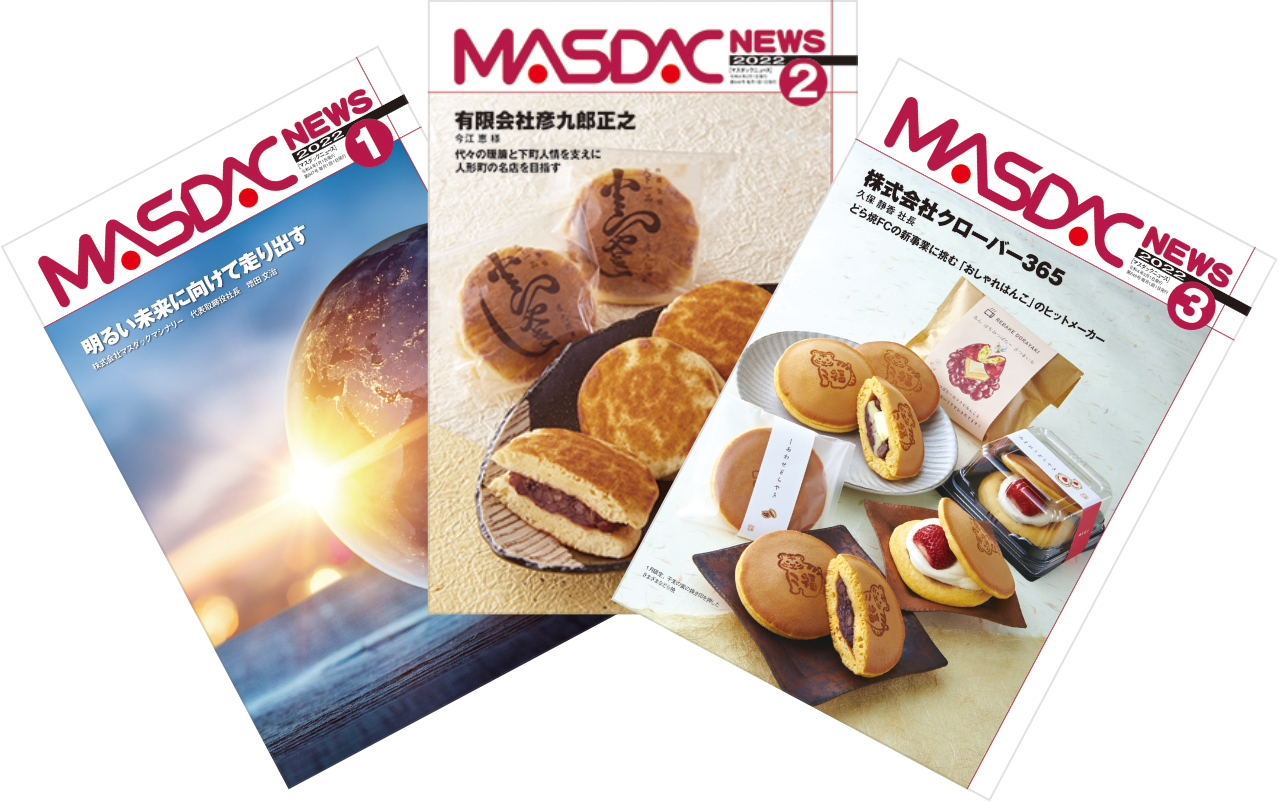 Case studies are published in our PR magazine MASDAC NEWS delivered to users. In the magazine, we present various information related to sweets and food manufacturing, including an interview with our customers' top management. Here, you can check out the trial version of the magazine. For periodical delivery of the MASDAC NEWS in a printed format, please send us a request via the following request form.
View the Trial Version (PDF)