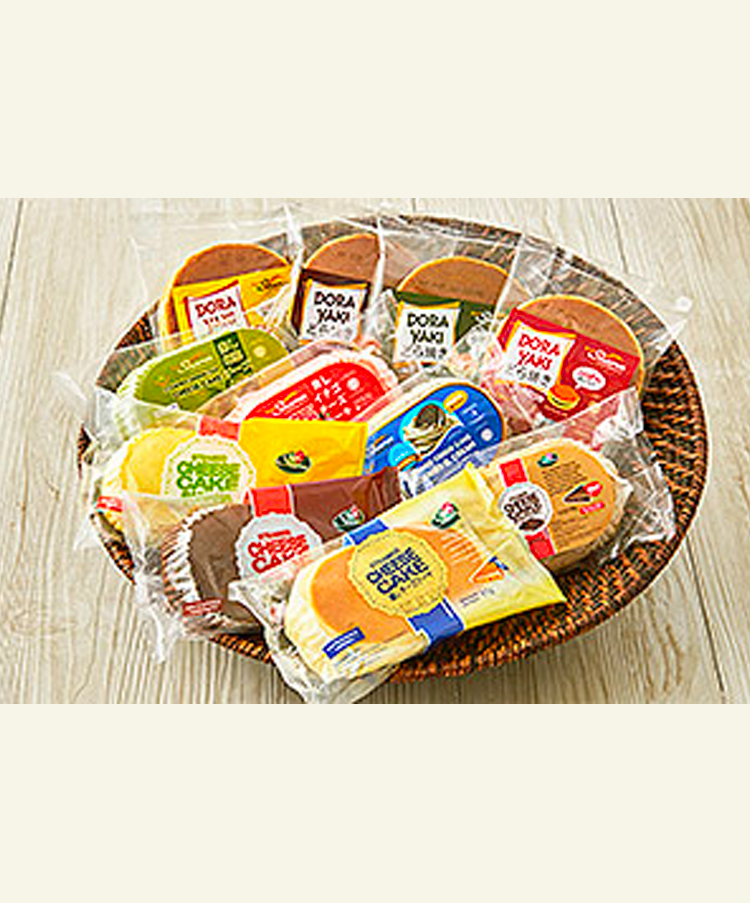 Depositer

Dorayaki Machine

Steamer
SHARON BAKERY
SHARON BAKERY was launched by Usman, the current chairman of the board, as a bakery brand in 1988. Usman is a textile engineer and he actually launched a textile company in the same year.
The bakery business itself was founded in 1976. It started as a home bakery with people in the neighborhood as their customers. The products were delivered via tricycles. The volume of production gradually increased and the delivery method was changed to trucks.
The factory was rebuilt over and over, and the current factory is the fifth one that completed its construction in 2012.
A bread factory, sweets factory, and delivery building reside in the premises, which has a size of 50,000m2.

Steamed Cheese Cake
In 2014, SHARON BAKERY adopted ten Box Steamers and two System Depolies to produce Steamed Cheese Cake.
The System Depolies deposit the batter in glassine cups, and then the Box Steamers steam the cake. Steamed Cheese Cakes are sold mostly in convenience stores. In Indonesia, there had not been many steamed sweets until this product came out, and it now has been accepted for its soft and fluffy texture with the volume of production in the rise.
Regarding the investment in the equipment, SHARON BAKERY would like to start producing with minimal equipment at the beginning and proceed with automation when the volume of production increases. SHARON BAKERY is happy with the fact that the machines can be selected according to the volume of production.
Steamed Cheese Cake
There are seven flavors: cheese, chocolate, banana, strawberry, matcha, mocha, and cookies & cream. The cookies & cream flavor has cream inside.

The System Depolies deposit the batter.

The Box Steamers steam the cake.

The Grill Marking Machine creates grill marks on the cheese flavor cakes.
Three Compact Type Dorayaki Machines produce four flavors of dorayaki.
Dorayaki has four flavors: coarse red bean paste, matcha, chocolate, and custard cream.

Dorayaki being produced with the Compact Type Dorayaki Machines
MASDAC NEWS trial version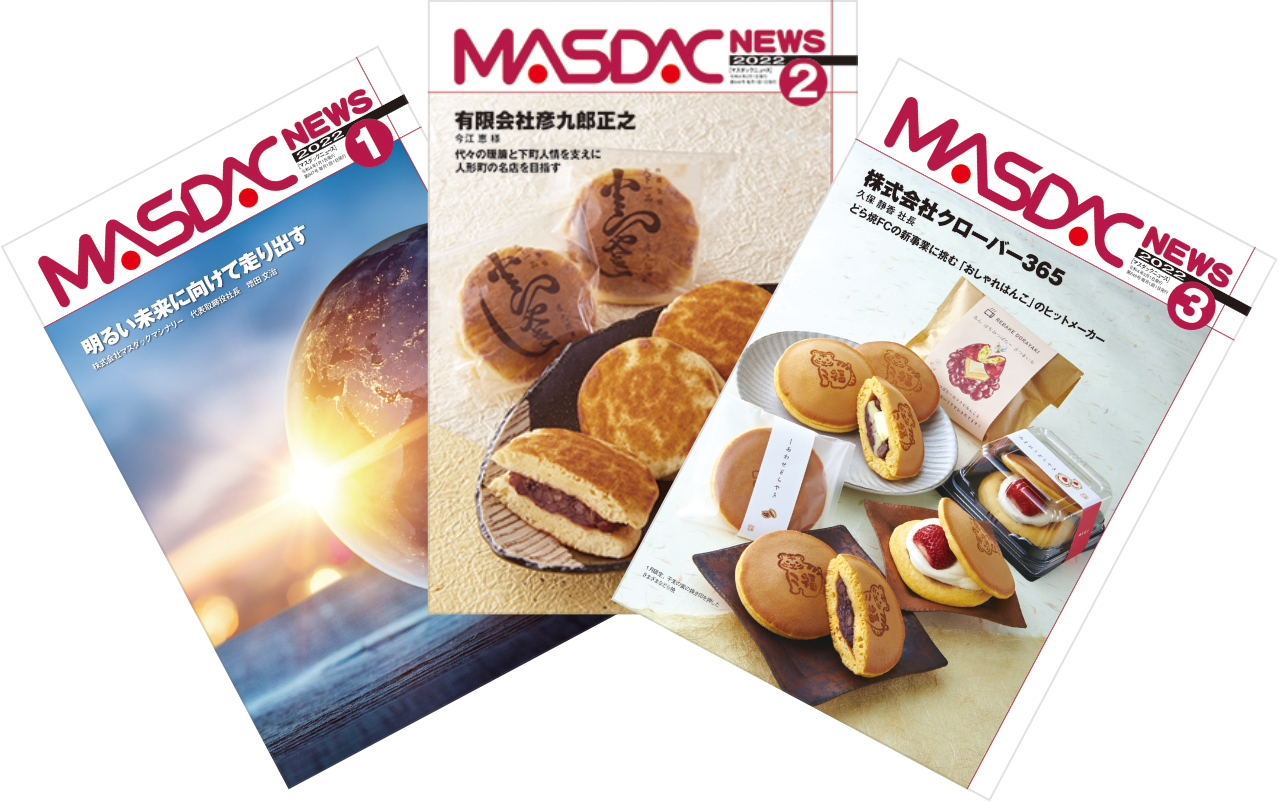 Case studies are published in our PR magazine MASDAC NEWS delivered to users. In the magazine, we present various information related to sweets and food manufacturing, including an interview with our customers' top management. Here, you can check out the trial version of the magazine. For periodical delivery of the MASDAC NEWS in a printed format, please send us a request via the following request form.
View the Trial Version (PDF)