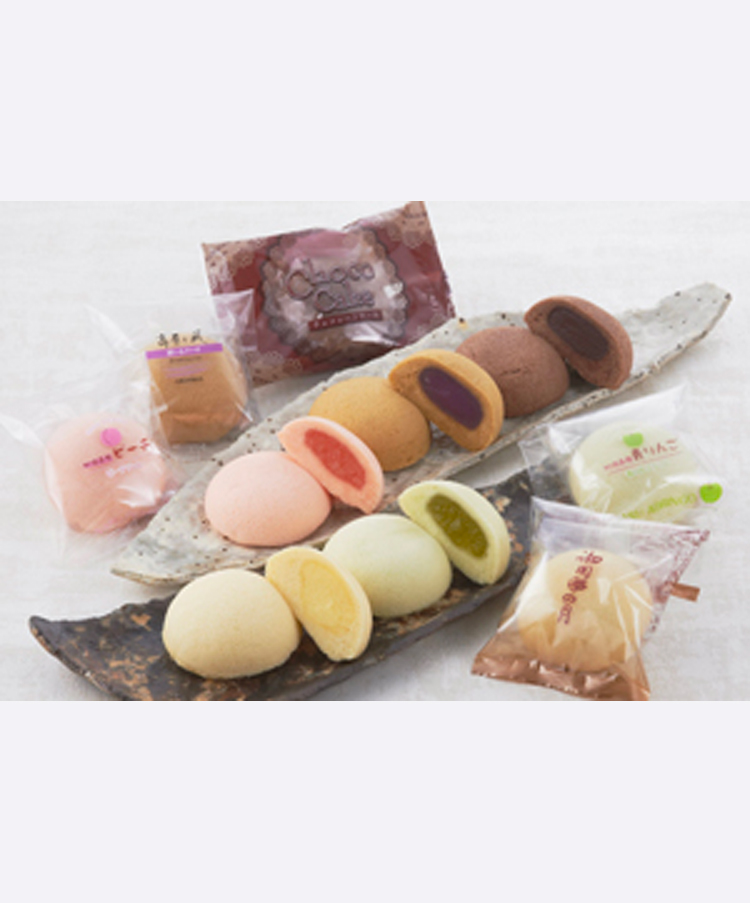 Oven

Steamer

Softmoon cake
IZUMIYA
IZUMIYA runs Nasu Heartland along Nasu Kaido (avenue). With Okashi no Shiro as their main operation, IZUMIYA runs and maintains facilities in the vicinity including Hana to Taiken no Mori with workshops and a walking trail; Ichigo no Mori, a strawberry picking farm; Gensen Nasuyama, a day-use hot spring. At Okashi no Shiro, visitors can watch Goyotei no Tsuki, their signature product, in production through glass. Goyotei no Tsuki used to be called Nasu no Tsuki, but IZUMIYA spent half a year in research and development for the occasion of the name change, receiving great response from their customers.

Softmoon cake line
In 1989 when Okashi no Shiro, a factory for viewing, opened, IZUMIYA adopted a softmoon cake line. In 2011, they replaced the Tunnel Steamer for the first steaming, and the Tunnel Steamer for the second steaming in 2014. As this is a factory meant for viewing, IZUMIYA performs maintenance in a planned manner so that production does not come to a halt. Other than Goyotei no Tsuki, their signature product, IZUMIYA manufactures five kinds of softmoon cake including Kogen no Uta (green apple, peach), Nasu Kogen no Kaze, and Chocolate Cake. Steamed products head for the cooling tunnel via a curved conveyor belt. The fan-like curve entertains visitors watching the factory from the shop side.
Goyotei no Tsuki (custard)
Kogen no Uta (green apple, peach)
Nasu Kogen no Kaze (taro)
Chocolate Cake (chocolate)

Goyotei no Tsuki steamed nicely
Tunnel Oven
With a soft and moist texture, CHEESE CAKE Nasu ni Koishite... is the next popular product to Goyotei no Tsuki. It is baked with a Tunnel Oven that can be seen from the second floor of the shop. IZUMIYA told us that the use of the machine evenly bakes the cake with stable quality.
Dedicated sales stand at Okashi no Shiro
MASDAC NEWS trial version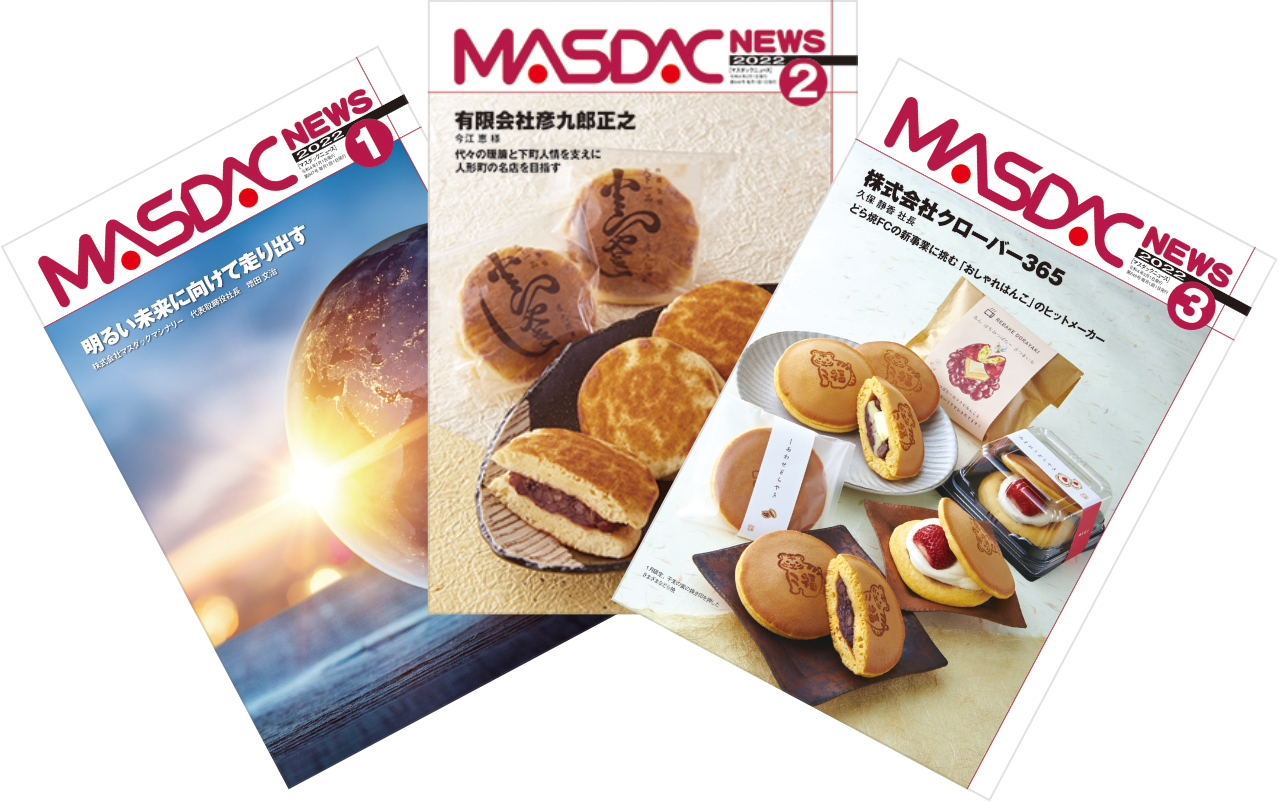 Case studies are published in our PR magazine MASDAC NEWS delivered to users. In the magazine, we present various information related to sweets and food manufacturing, including an interview with our customers' top management. Here, you can check out the trial version of the magazine. For periodical delivery of the MASDAC NEWS in a printed format, please send us a request via the following request form.
View the Trial Version (PDF)