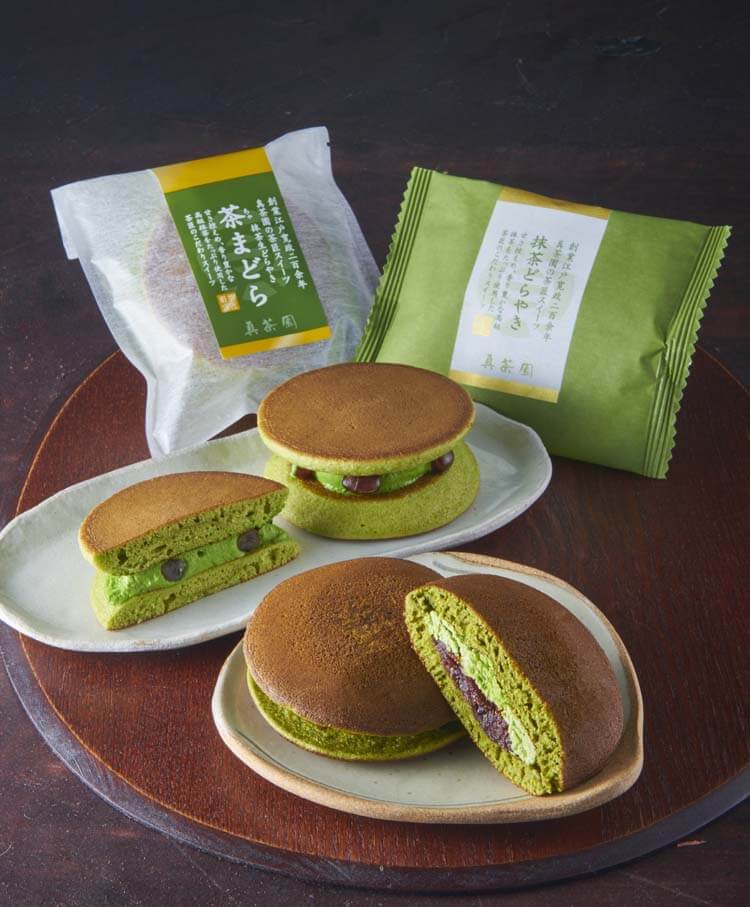 Dorayaki Machine

Dorayaki
MATSUDASHOTEN
MATSUDASHOTEN is a well-established manufacturer and wholesaler of tea opened in 1791 in the Edo period. MATSUDASHOTEN is also renowned as having "the best tea connoisseur in Japan," winning first place (Minister of Agriculture, Forestry, and Fisheries Award) at the National Tea Judging Techniques Competition, in which 120 tea connoisseurs selected from all over the country compete in tea appraisal techniques.

About 20 years ago, MATSUDASHOTEN created their own brand, Shin-chaen, and started an online shop for tea. Furthermore, the company developed Matcha Dorayaki, which uses sweet and high-quality matcha that is barely used as an ingredient for sweets. Afterwards, MATSUDASHOTEN opened the Chamachi Main Shop of Shin-chaen, a tea and sweets specialty shop, in the main building with the support of local communities, and expended to the retailing business. Today, MATSUDASHOTEN produces not only their own products but also OEM products for other companies in the same industry and local tourist facilities.


Dorayaki Machine
MATSUDASHOTEN newly built a sweets factory in October 2018 and adopted a Dorayaki Machine. The factory manufactures the popular Matcha Dorayaki, Chamadora, and some OEM products. In addition to the dorayaki with matcha cream, which is sold throughout the year, the company also manufactures limited-time products each season. "In the past, we baked them by hand, so the number we could produce was limited. We can now mass produce stable-quality products by adopting the machine. These products sell not only at the shop but also online." Regarding the machine, MATSUDASHOTEN said, "Our challenge was to recreate the same products as before we adopted the machine, but the baking can be fine-tuned, so they turn out exactly as we wanted them to be."
Matcha Dorayaki, sandwiching matcha buttercream and red bean paste

Matcha Dorayaki in production

Matcha Dorayaki in production

Matcha Dorayaki in production
MASDAC NEWS trial version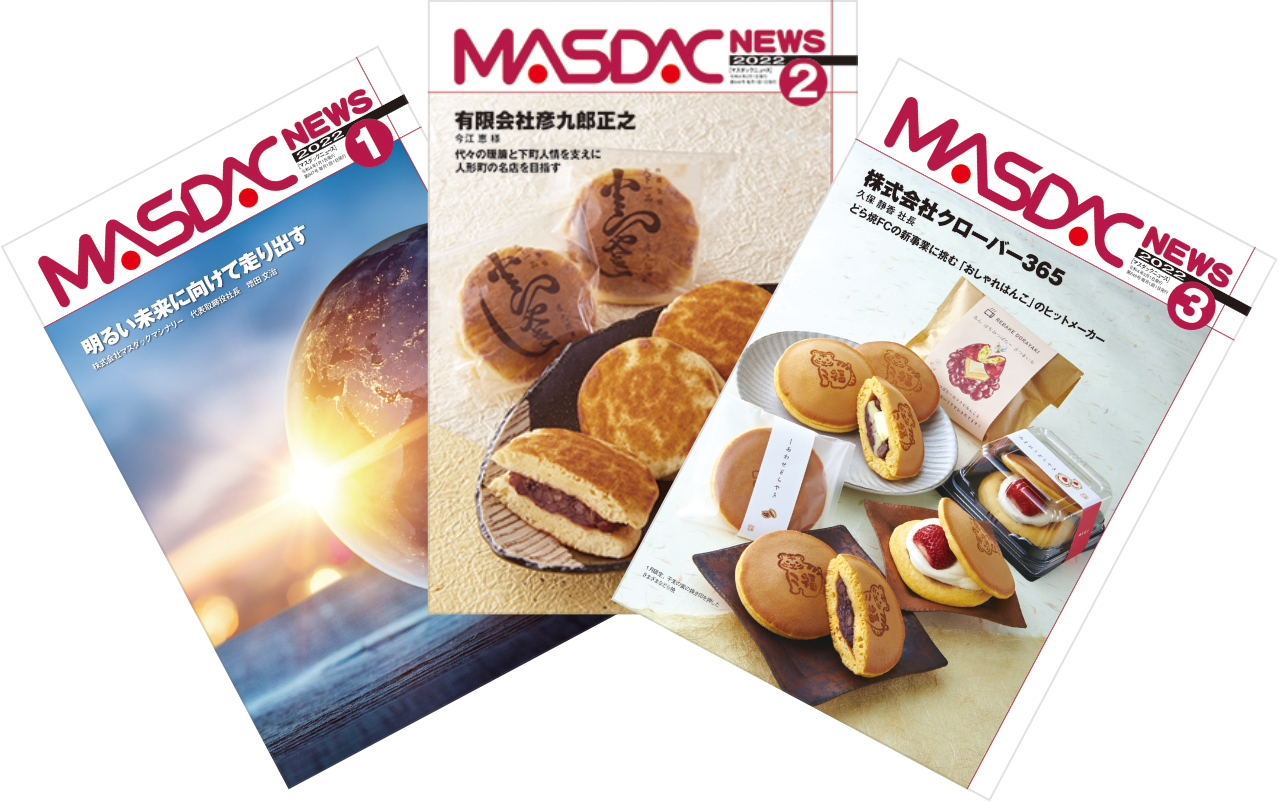 Case studies are published in our PR magazine MASDAC NEWS delivered to users. In the magazine, we present various information related to sweets and food manufacturing, including an interview with our customers' top management. Here, you can check out the trial version of the magazine. For periodical delivery of the MASDAC NEWS in a printed format, please send us a request via the following request form.
View the Trial Version (PDF)