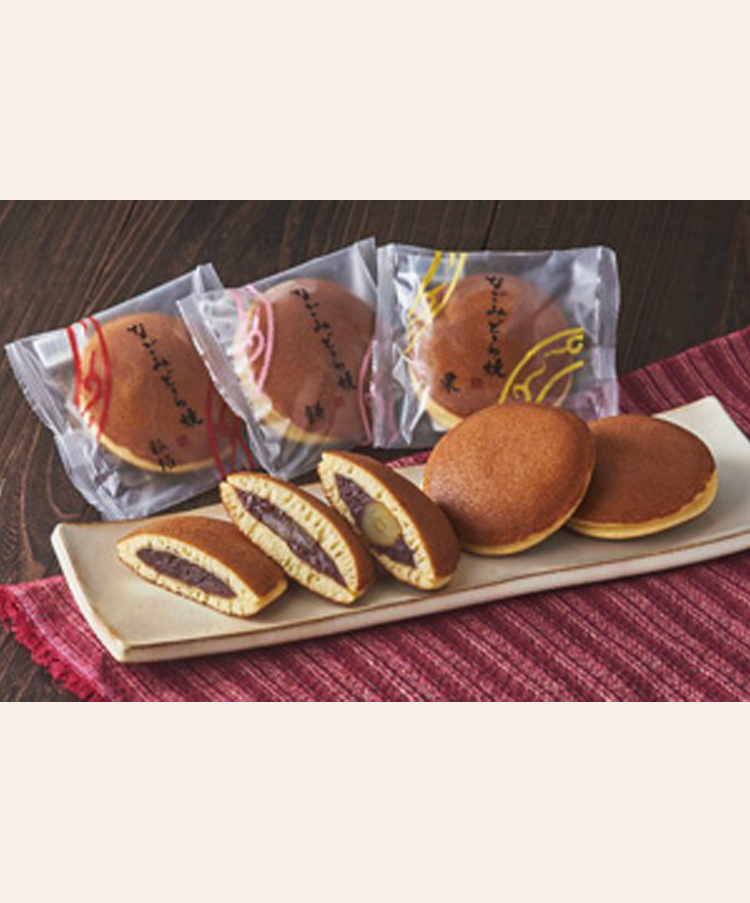 Clean Cooling Tunnel

Dorayaki Machine

Oven
YONEYA CORPORATION
NAGOMI-YONEYA, with its main shop located in Narita Omotesando Road, was established by Chozo Morooka, the first generation, in 1899. Morooka started manufacturing chestnut yokan as a souvenir for the people who visited Naritasan. As they were originally dealing with rice, the business name was determined as YONEYA (yone means rice).
After 1989, the brand name was changed to NAGOMI-YONEYA. They now have 14 direct sales shops on streets and 14 in-store (within department stores and supermarkets) shops. YONEYA also provide their products to convenience stores, having multiple sales channels.

Replacing the old machines with Full Automatic Dorayaki Machines offering improved operability and ease of cleaning
NAGOMI Dorayaki
The regular flavors are coarse red bean paste, mochi, and chestnut, and the seasonal limited-time flavor is walnut paste mochi.

Nama Dora
The regular flavors are ogura, matcha, and the seasonal limited-time flavor is apple, where apples diced and sandwiched between soft pancakes.
Full Automatic Dorayaki Machines
YONEYA adopted Dorayaki Machines in 1965. After replacing them with newer machines a few times, they adopted all Full Automatic Dorayaki Machines in four lines over the span of about three years from 2013.
For the variations of dorayaki, YONEYA produces NAGOMI Dorayaki and Nama Dora. Some of these are sold at direct sales shops and the others are sold at convenience stores, and they have many flavors produced at the factory.
After the replacement, YONEYA said, "It became easier to clean the machines, which led to a reduction of the burden on the employees. Food loss is reduced as well. The performance of the Dorayaki Machines is improving with every upgrade. Machines do not mean anything if humans cannot operate them well, so we would like to get to know the new functions so that we can utilize them in development of new products."
Tunnel Oven
YONEYA adopted a Tunnel Oven in 1981 and upgraded to a newer one in 2012. Several kinds of baked sweets to be sold at convenience stores are also produced using this Tunnel Oven.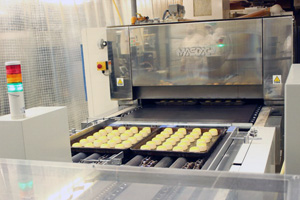 Tunnel Oven
MASDAC NEWS trial version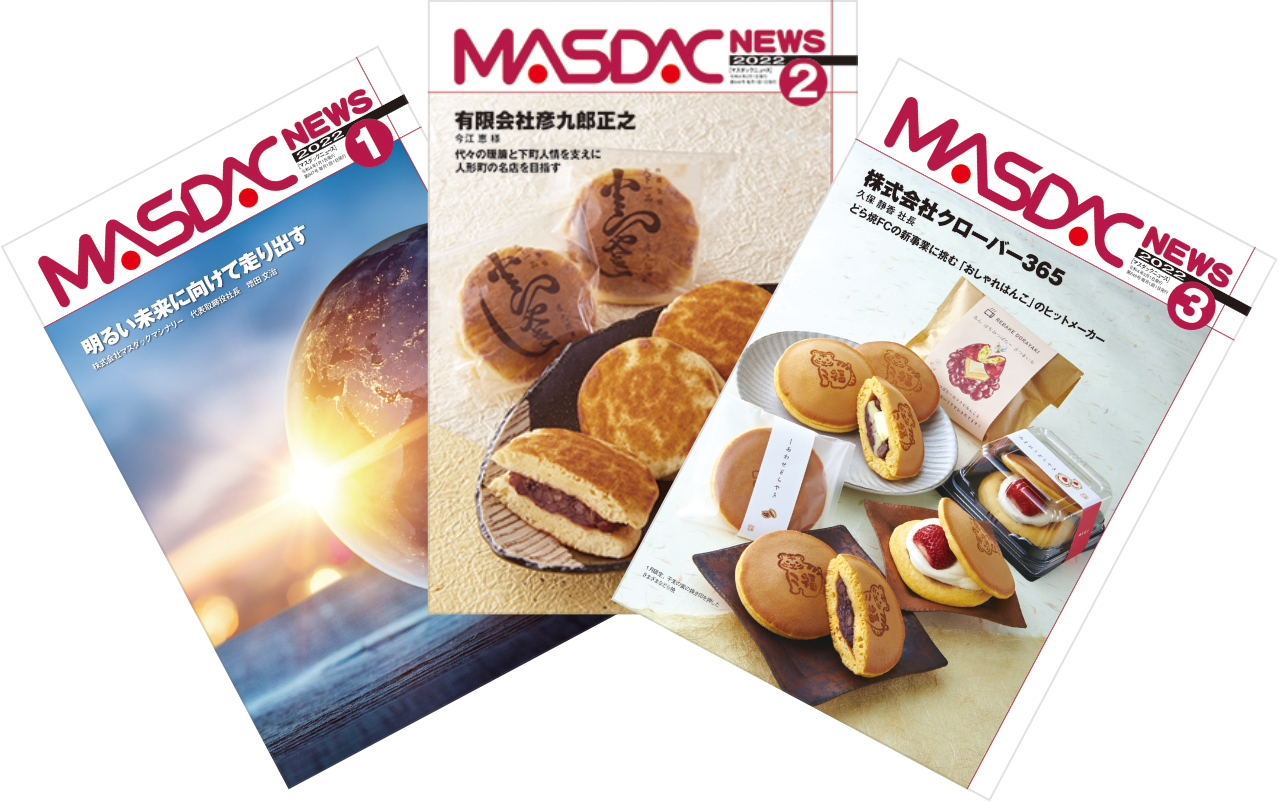 Case studies are published in our PR magazine MASDAC NEWS delivered to users. In the magazine, we present various information related to sweets and food manufacturing, including an interview with our customers' top management. Here, you can check out the trial version of the magazine. For periodical delivery of the MASDAC NEWS in a printed format, please send us a request via the following request form.
View the Trial Version (PDF)