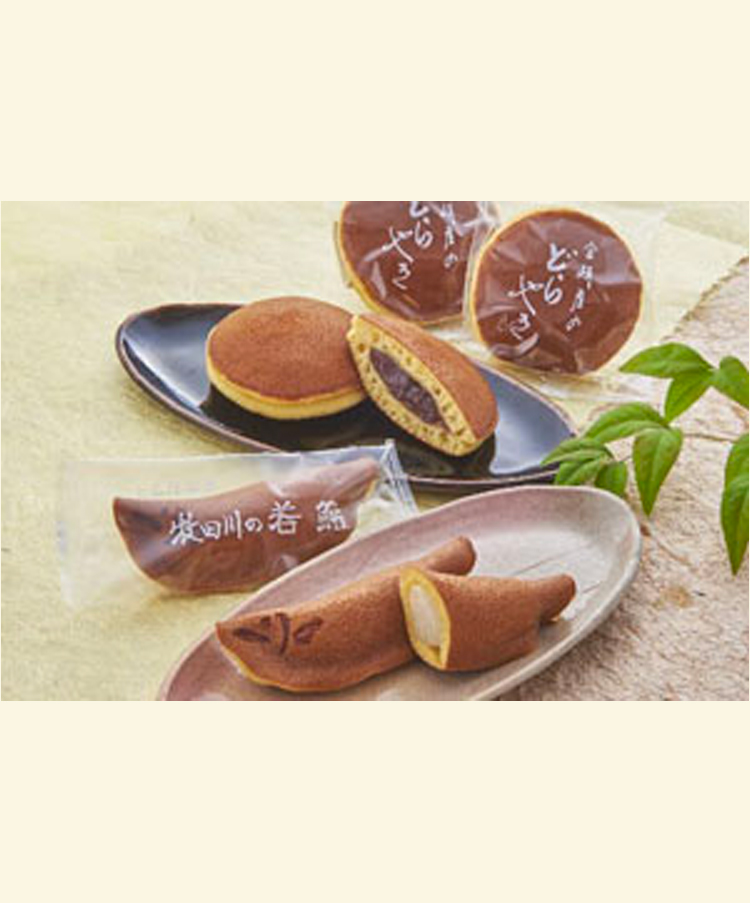 Dorayaki Machine

Dorayaki
MIYAZAKIYA
MIYAZAKIYA was established at the beginning of the Meiji period, when Motosaburo Hiratsuka, who was the grandfather of the current owner, Shozo Hiratsuka (third generation), started producing sake manju.
The business name MIYAZAKIYA was decided because Hachiman-jinja Shrine is in front of the store. It is from Miya (shrine) no Saki (in front), which became MIYAZAKIYA.
After training for 10 years, Shozo took over the business in 1968. Then, more products other than manju were added to the line-up, marking their beginning as a Japanese sweets shop.
The first product Shozo made after taking over was castella.
It was in 1997 (19 years ago) when the fourth generation Hiroshi Hiratsuka took over the business at the age of 28 after training for eight years.
The business is now run by Hiroshi with Shozo and his wife helping out.
Their products consist of a focused range including castella, monaka, manju, yokan, dorayaki, seasonal sweets, and sweets for occasions (celebration or condolence).

Location:Ogaki City, Gifu Prefecture
Publication:MASDAC news September issue in 2016
Compact Type Dorayaki Machine
MIYAZAKIYA adopted a machine to produce dorayaki and ayuyaki in 1997.
In November 2015, MASDAC's Compact Type Dorayaki Machine replaced the aging machine.
This Compact Type Dorayaki Machine can deposit batter in an elliptical shape.
They produce Miyazakiya no Dorayaki, their regular product, as well as Makitagawa no Wakaayu, their seasonal product with this machine.
With the previous machine, the batter deposited on the copper sheet pan did not expand as they wanted, so they had to add water.
Our Compact Type Dorayaki Machine expands the batter enough that MIYAZAKIYA was able to bring back the old formula. They are very happy that they can manufacture their products with their original recipes.
Our Compact Type Dorayaki Machine has a simple structure that works using cams without electrical control.
Therefore, when maintenance is needed after years of use, even a user with no special knowledge of machinery can estimate what is wrong with the machine. "It is a machine that is not too automated, which is nice."
MASDAC NEWS trial version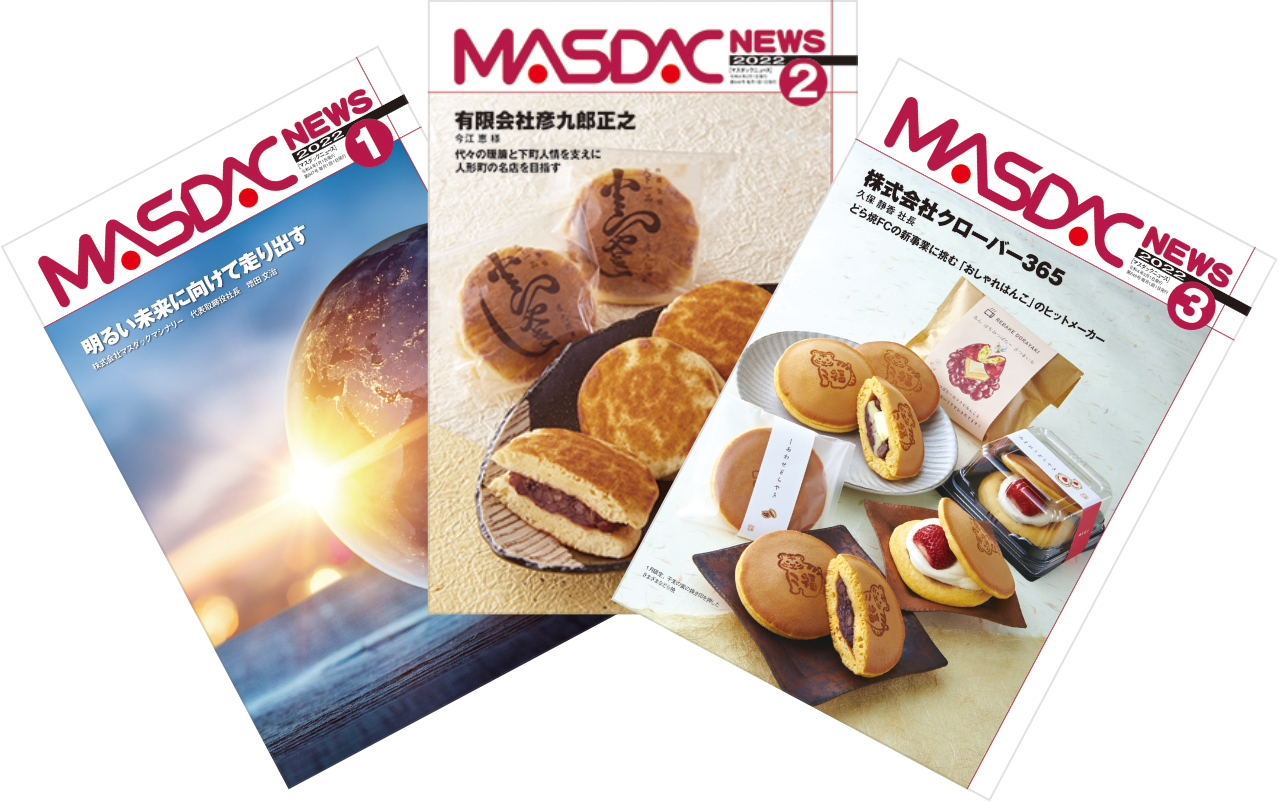 Case studies are published in our PR magazine MASDAC NEWS delivered to users. In the magazine, we present various information related to sweets and food manufacturing, including an interview with our customers' top management. Here, you can check out the trial version of the magazine. For periodical delivery of the MASDAC NEWS in a printed format, please send us a request via the following request form.
View the Trial Version (PDF)