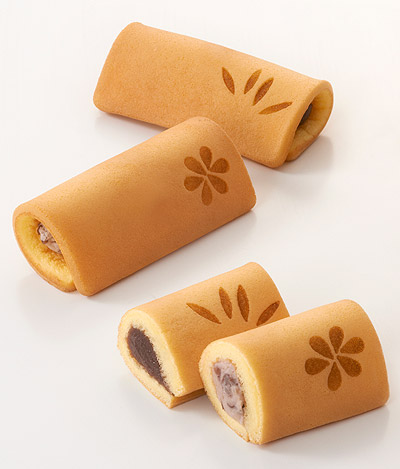 Waffle
It is a waffle where a thin square of sponge cake is folded with Japanese-taste filling (ogura cream and yuzu red bean paste) inside. This is suggested for your Japanese-taste lineup. Change the filling to enjoy a variety of flavors.
Production Processes:
① Depositing the batter (Compact Type Dorayaki Machine)
② Baking (1 min 45 sec) (Compact Type Dorayaki Machine)
③ Removing the waffle
④ Cooling
⑤ Depositing the filling
⑥ Folding
⑦ Stamping the brand

Product information
Weight

47g (batter: 30g, cream: 17g)

Size

95x50x25mm

Ingredients

[Batter]
whole egg, cake flour, superfine sugar, condensed milk, syrup, oil, emulsified oil, baking powder
[Ogura cream]
fresh cream, coarse red bean paste
[Yuzu red bean paste]
red bean paste, yuzu paste
MASDAC NEWS trial version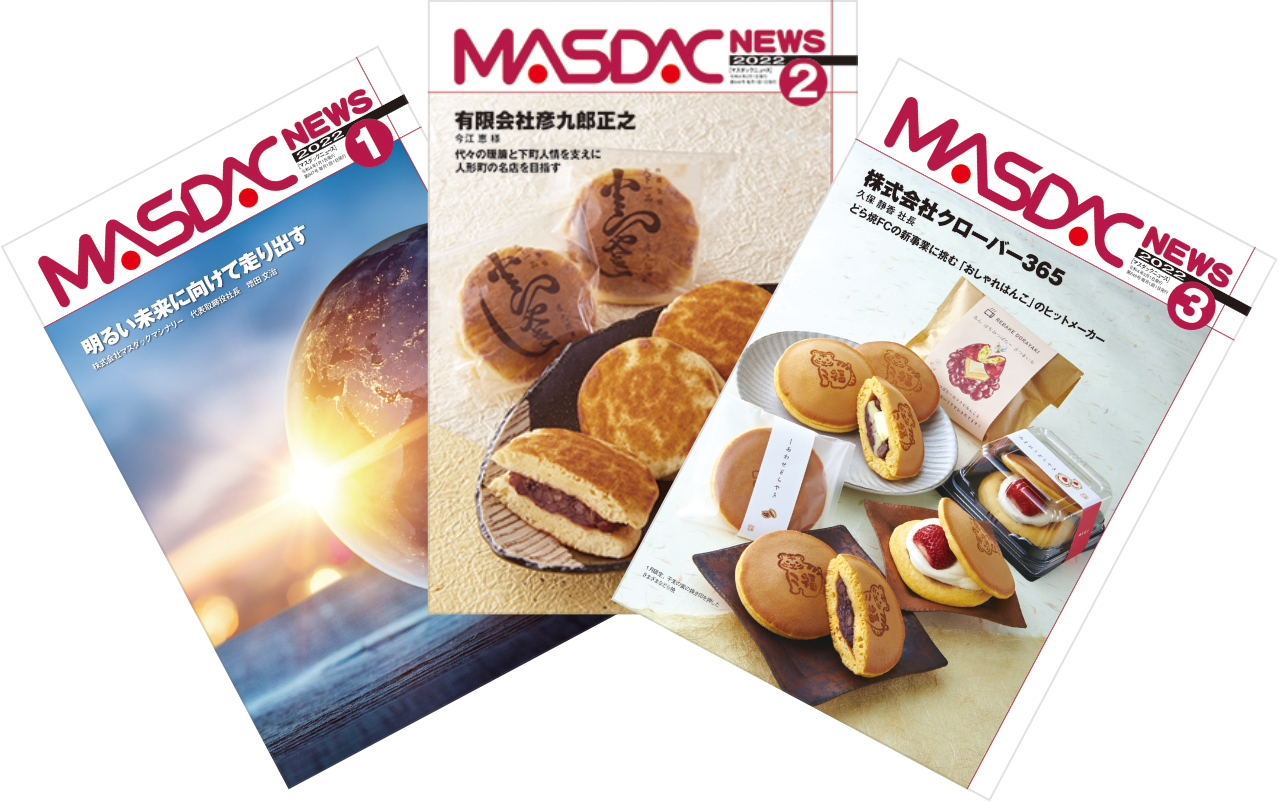 Recipes are published in a series called "This Month's Box of Sweets" in our PR magazine, MASDAC NEWS delivered to users. In the magazine, we present various information related to sweets and food manufacturing starting with an interview with a customer. Here, you can check out the trial version of the magazine. If you would like to receive the book version regularly sent to you, please request via the dedicated form.
View the Trial Version (PDF)