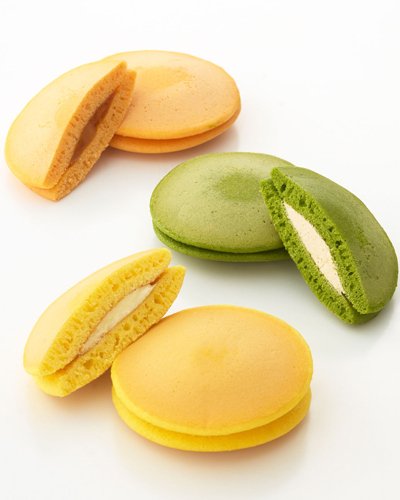 Dorayaki Machine

Dorayaki
Vegetable Pancake
Pancakes that take advantage of the sweetness and colors of vegetables. These are easy to eat even for those who do not like vegetables. Changing the batter and filling can create a wide variety.
We will introduce three flavors: pumpkin, spinach, and tomato, which are colorful and fun looking.
Production Processes:
① Depositing the batter (Full Automatic Dorayaki Machine)
② Baking (Full Automatic Dorayaki Machine)
③ Depositing the filling (Full Automatic Dorayaki Machine)
④ Sandwiching (Full Automatic Dorayaki Machine)
⑤ Sealing the edge (Full Automatic Dorayaki Machine)

Product information
Weight

47g

Size

φ85mm×H29mm

Ingredients

[Pancake batter]
cake flour, whole egg, superfine sugar, trehalose, cooking oil, vegetable powder (pumpkin powder, spinach powder, tomato powder), baking powder, salt, ISUPATA (synthetic baking powder)
[Filling]
Pumpkin: condensed milk butter filling
Spinach: miso butter filling
Tomato: ratatouille filling
MASDAC NEWS trial version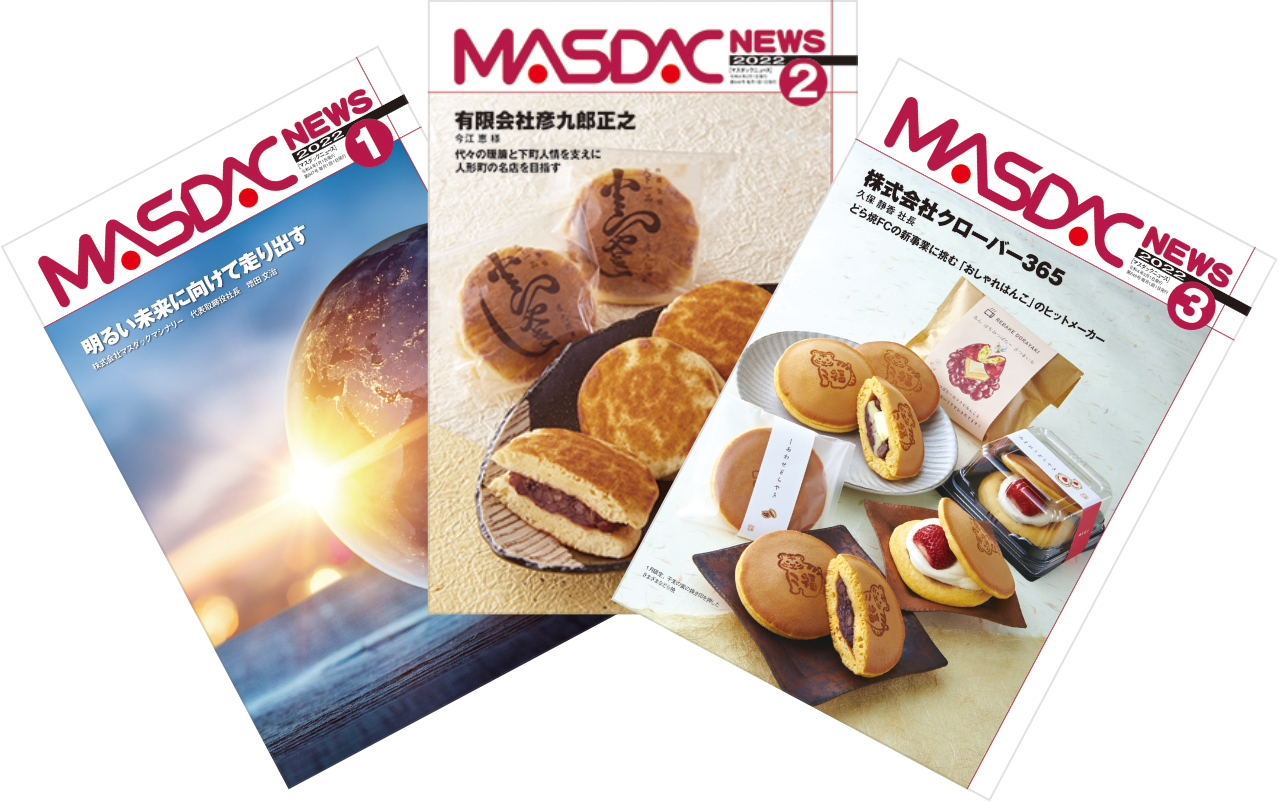 Recipes are published in a series called "This Month's Box of Sweets" in our PR magazine, MASDAC NEWS delivered to users. In the magazine, we present various information related to sweets and food manufacturing starting with an interview with a customer. Here, you can check out the trial version of the magazine. If you would like to receive the book version regularly sent to you, please request via the dedicated form.
View the Trial Version (PDF)