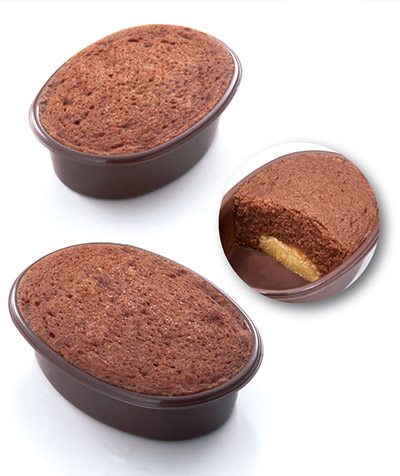 Depositer

Steamer

Steam cake
Steamed Chocolate
A chocolate sweet made by steaming chocolate batter and chestnut batter in a cup.
Gâteau au chocolat has turned into a steamed cake. It melts in your mouth. We recommend serving it cold.
Production Processes:
① Inserting cups in the sheet pan with placements
② Depositing the chestnut batter (System One, System Depoly)
③ Depositing the chocolate batter (System One, System Depoly)
④ Steaming (Fine Up Tunnel Steamer)

Product information
Weight

33g (chocolate batter: 25g, chestnut batter: 8g)

Size

φ62-42mm (oval shape)×H24mm

Ingredients

[Chocolate batter]
sweet chocolate, unsalted butter, egg white, granulated sugar, egg yolk, cake flour
[Chestnut batter]
chestnut paste, fresh cream, egg yolk
MASDAC NEWS trial version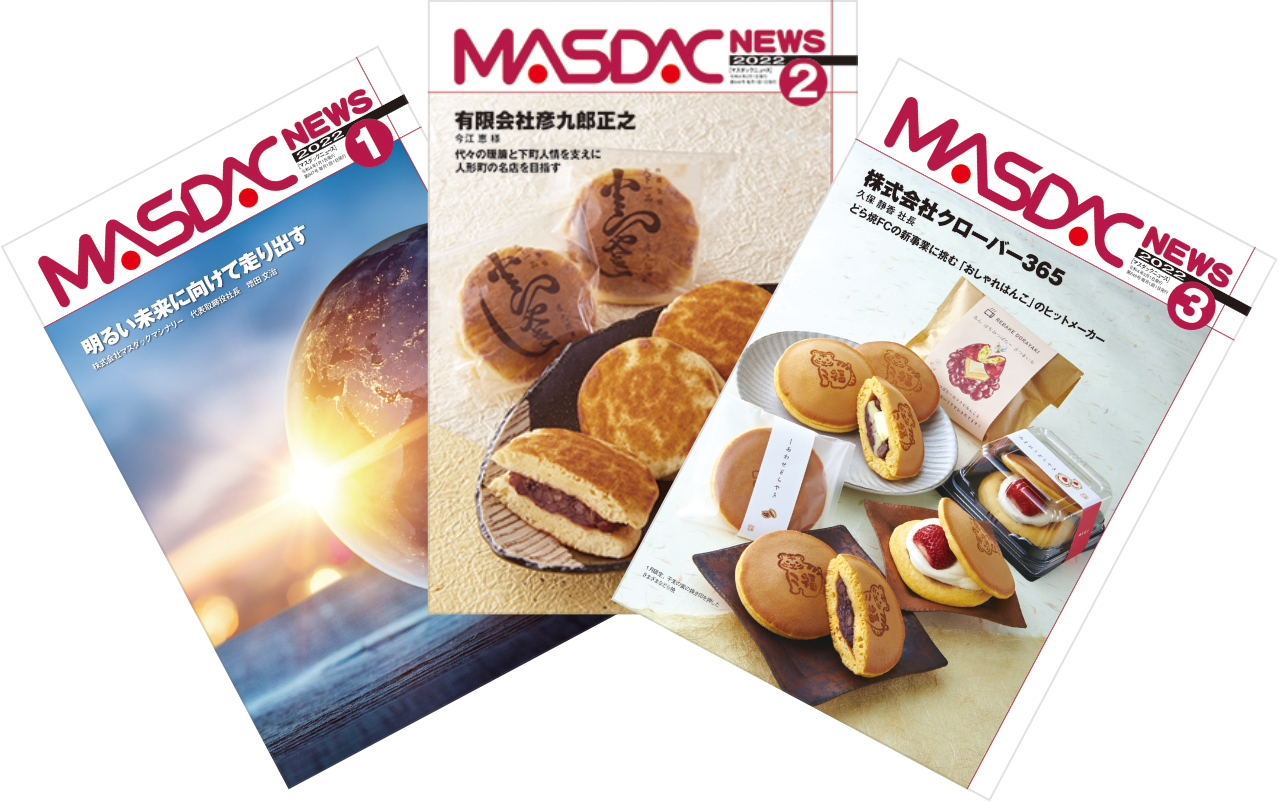 Recipes are published in a series called "This Month's Box of Sweets" in our PR magazine, MASDAC NEWS delivered to users. In the magazine, we present various information related to sweets and food manufacturing starting with an interview with a customer. Here, you can check out the trial version of the magazine. If you would like to receive the book version regularly sent to you, please request via the dedicated form.
View the Trial Version (PDF)