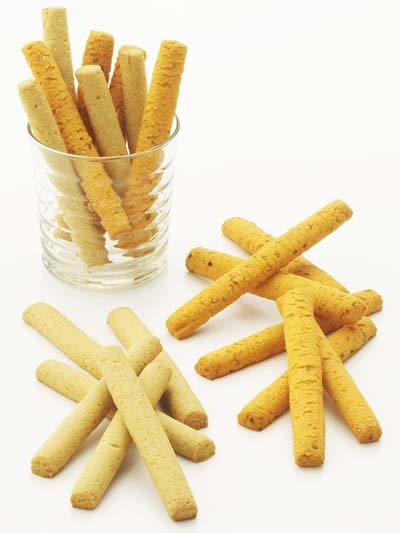 Spicy Stick Cookie
In summer, spicy food is believed to make you feel energetic. Spicy colors and aromas stimulate the appetite. These cookies are crispy and in a stick shape that makes it easy to eat as a snack or a companion for a drink.
We will introduce two flavors: chili oil and cheese curry.
Production Processes:
① Depositing the dough (System Depoly (three roller depositor (with a door)))
② Baking (17 min) *When a Heat Plus is not used, 22 min (Tunnel Oven/Heat Plus)
③ Cooling

Product information
Weight

7g

Size

L105mm×W15mm×H9mm

Ingredients

[Chili oil]
unsalted butter, cake flour, bread flour, trehalose, granulated sugar, egg white, corn starch, chili oil, white sesame, paprika, chicken powder, cayenne pepper, soy sauce, baking powder, garlic powder

[Cheese curry]
unsalted butter, cake flour, bread flour, cheese powder, trehalose, egg white, granulated sugar, corn starch, curry powder, salt, chicken powder, baking powder, caramel coloring
MASDAC NEWS trial version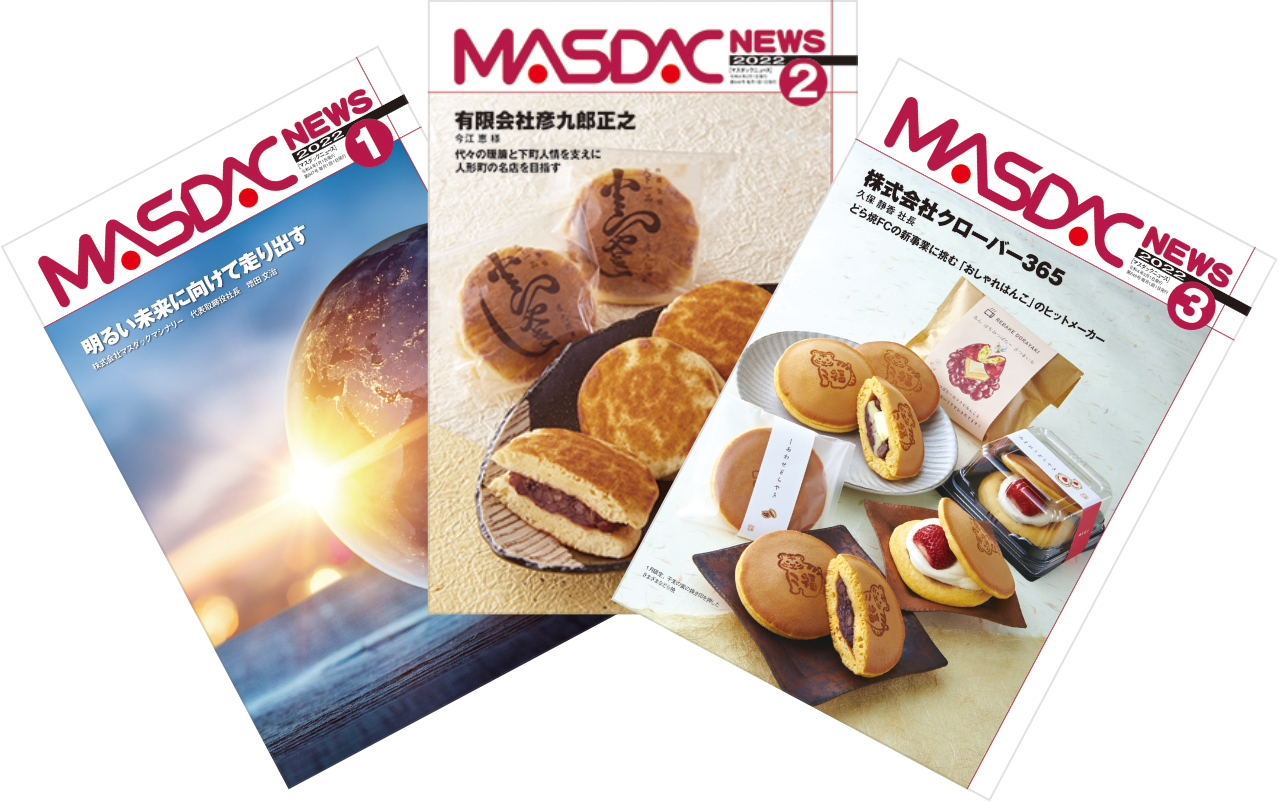 Recipes are published in a series called "This Month's Box of Sweets" in our PR magazine, MASDAC NEWS delivered to users. In the magazine, we present various information related to sweets and food manufacturing starting with an interview with a customer. Here, you can check out the trial version of the magazine. If you would like to receive the book version regularly sent to you, please request via the dedicated form.
View the Trial Version (PDF)