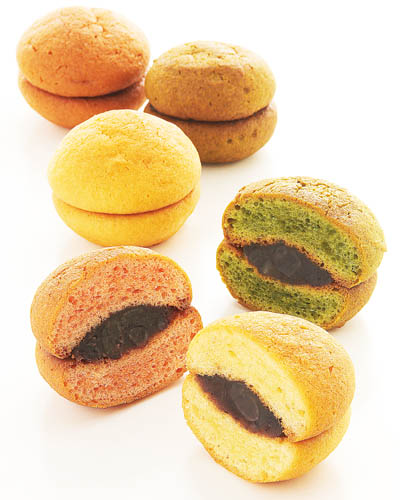 Soft Bouchee
Mini-size, Japanese-style bouchee with red bean paste sandwiched by soft and moist pancakes.
Other than plain, matcha, and cherry introduced here, changing the paste in the batter or the kinds of fillings will create a wide variety of Japanese or western versions.
Production Processes:
① Depositing the batter (System Depoly)
② Baking (20 min) (Tunnel Oven)
③ Peeling the pancakes from the sheet paper and moving them on the sheet pan with placements
④ Cooling
⑤ Depositing the filling (System Depoly)
⑥ Sandwiching

Product information
Weight

42g (batter: 32g, filling: 10g)

Size

φ50mm×H36mm

Ingredients

[Batter]
whole egg, flour mix 1 (wheat flour, rice powder, agar, modified starch, polysaccharide thickener), starch syrup, granulated sugar, water, flour mix 2 (starch, vegetable oil, sugar, corn syrup, agar, emulsifier, polysaccharide thickener), trehalose, bread flour, butter, honey, baking powder
Matcha: matcha concentrated paste, matcha
Cherry: cherry concentrated paste, red food coloring
[Filling]
red bean paste
MASDAC NEWS trial version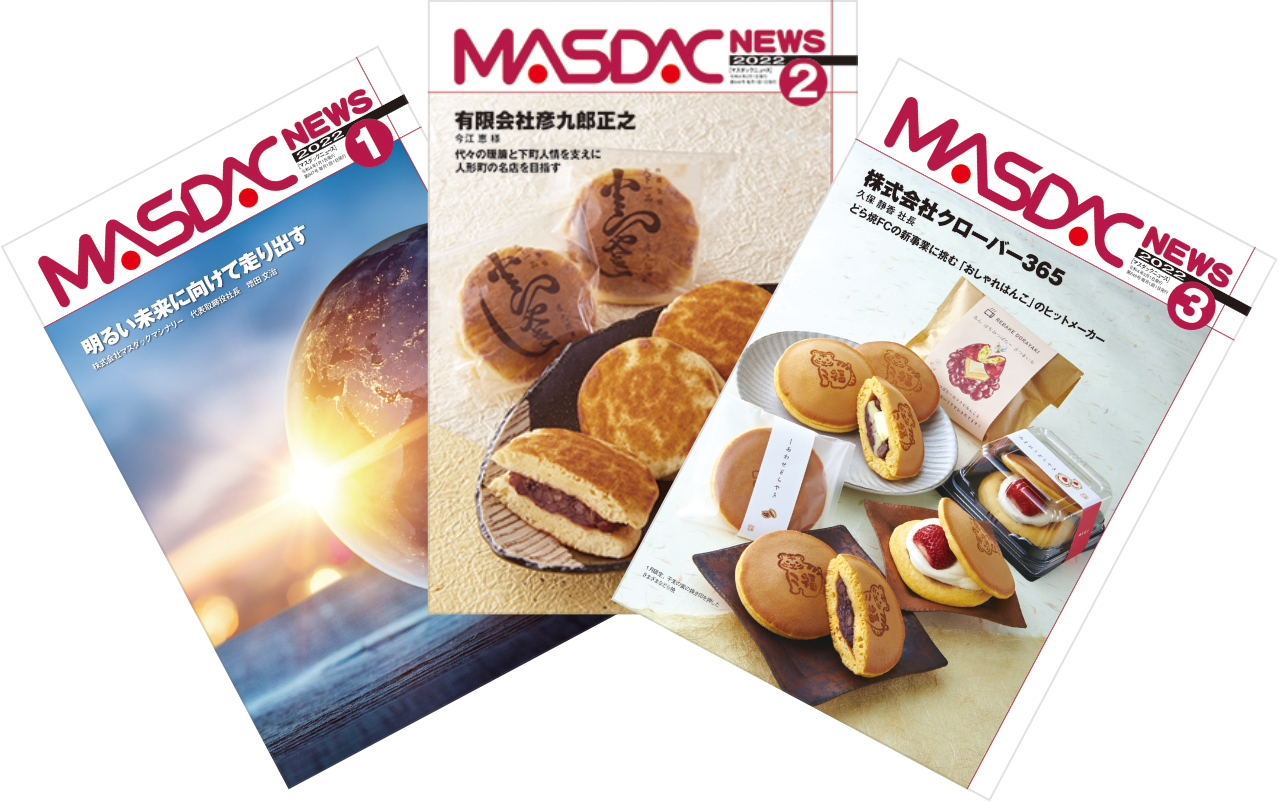 Recipes are published in a series called "This Month's Box of Sweets" in our PR magazine, MASDAC NEWS delivered to users. In the magazine, we present various information related to sweets and food manufacturing starting with an interview with a customer. Here, you can check out the trial version of the magazine. If you would like to receive the book version regularly sent to you, please request via the dedicated form.
View the Trial Version (PDF)