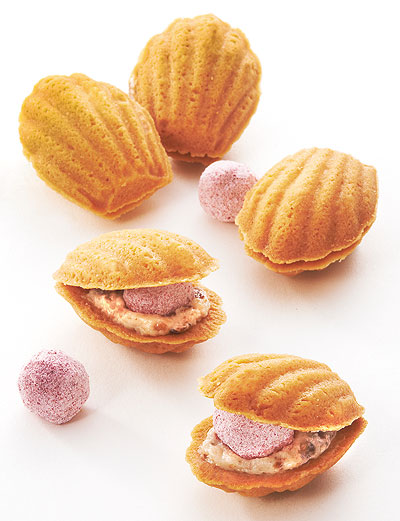 Shell Sandwich Tartlet
A small shell-shaped tartlet is baked, and cream is sandwiched.
A round hazelnut chocolate is placed inside in the image of a pearl. Even with the top part and bottom part, the tartlet still can be eaten in one bite. The cream inside is rum raisin cream. The hazelnut chocolate is framboise chocolate.
Production Processes:
① Depositing the tartlet batter (System One)
② Forming by heat press (System One)
③ Baking (16 min) (Tunnel Oven)
④ Cooling (12 min)
⑤ Depositing the cream (System One)
⑥ Removing the tartlets from the mold tray
⑦ Sandwiching

Product information
Weight

8.5g (tartlet batter: 6g, rum raisin cream: 2.5g)

Size

L40mm×W30mm×H20mm

Ingredients

cake flour, unsalted butter, powdered sugar, bread flour, whole egg, almond powder, salt
MASDAC NEWS trial version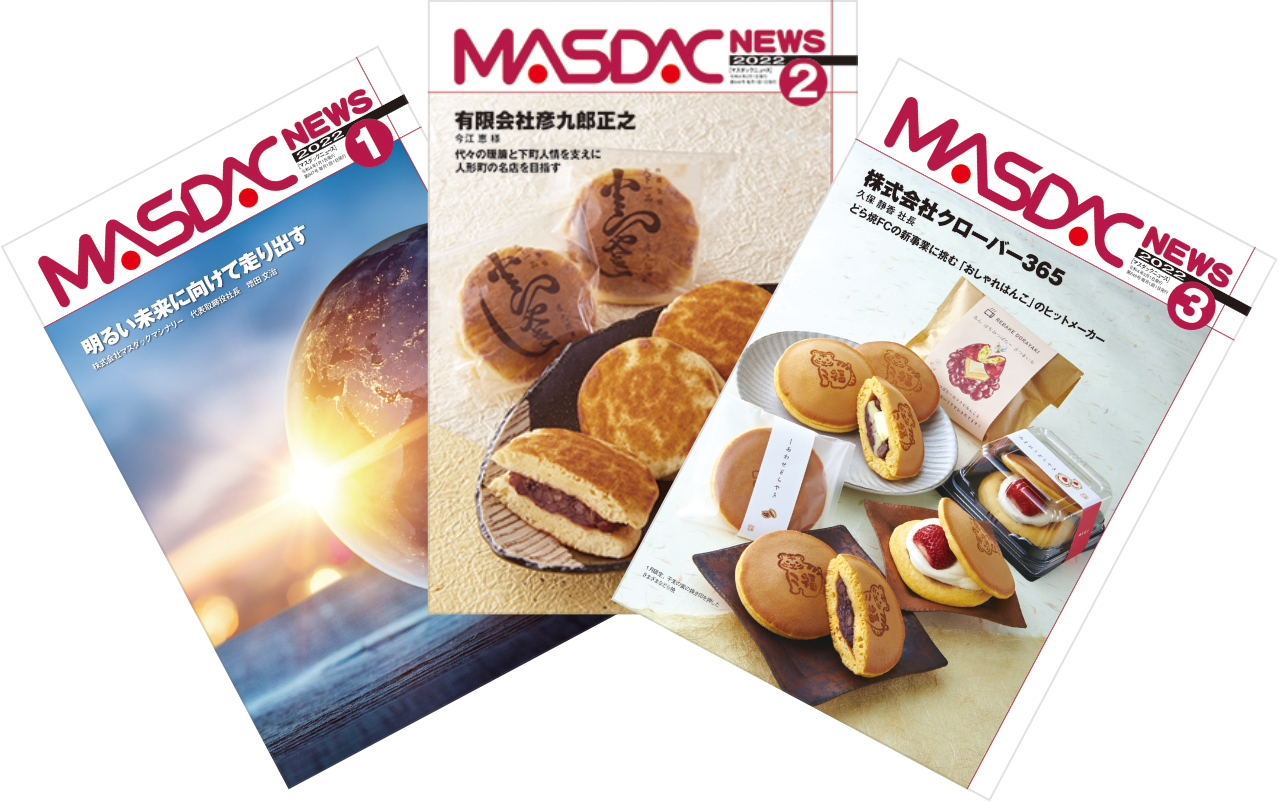 Recipes are published in a series called "This Month's Box of Sweets" in our PR magazine, MASDAC NEWS delivered to users. In the magazine, we present various information related to sweets and food manufacturing starting with an interview with a customer. Here, you can check out the trial version of the magazine. If you would like to receive the book version regularly sent to you, please request via the dedicated form.
View the Trial Version (PDF)