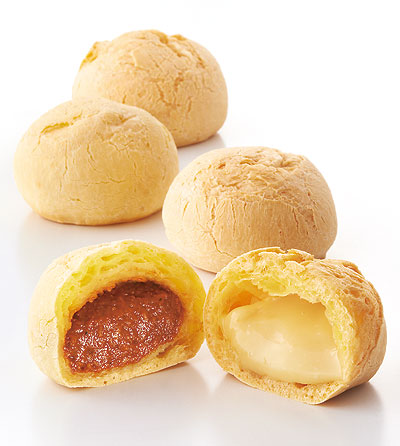 Pão de Queijo
Pão de queijo is a kind of pastry from Brazil, and it means "cheese bread" in Portuguese. Its characteristics are the cheese flavor dough and elastic consistency.
The bread is made according to a special recipe in order to create a hole inside so that filling can be inserted.
The filling can be changed to enjoy a variety of flavors. We introduce cheese and meat sauce here.
Production Processes:
① Depositing the dough (Steel Belt Oven line (piston type depositor (with a cutting wire)))
② Baking (23 min)
③ Cooling (10 min)
④ Inserting the filling (Steel Belt Oven line (piston type depositor (injection nozzle)))

Product information
Weight

30g (dough: 18g, filling: 12g)

Size

φ50mm×H30mm

Ingredients

[Bread dough]
starch, whole egg, grated cheese, camembert cheese powder, cooking oil, salt
[Filling]
cheese filling/meat sauce filling
MASDAC NEWS trial version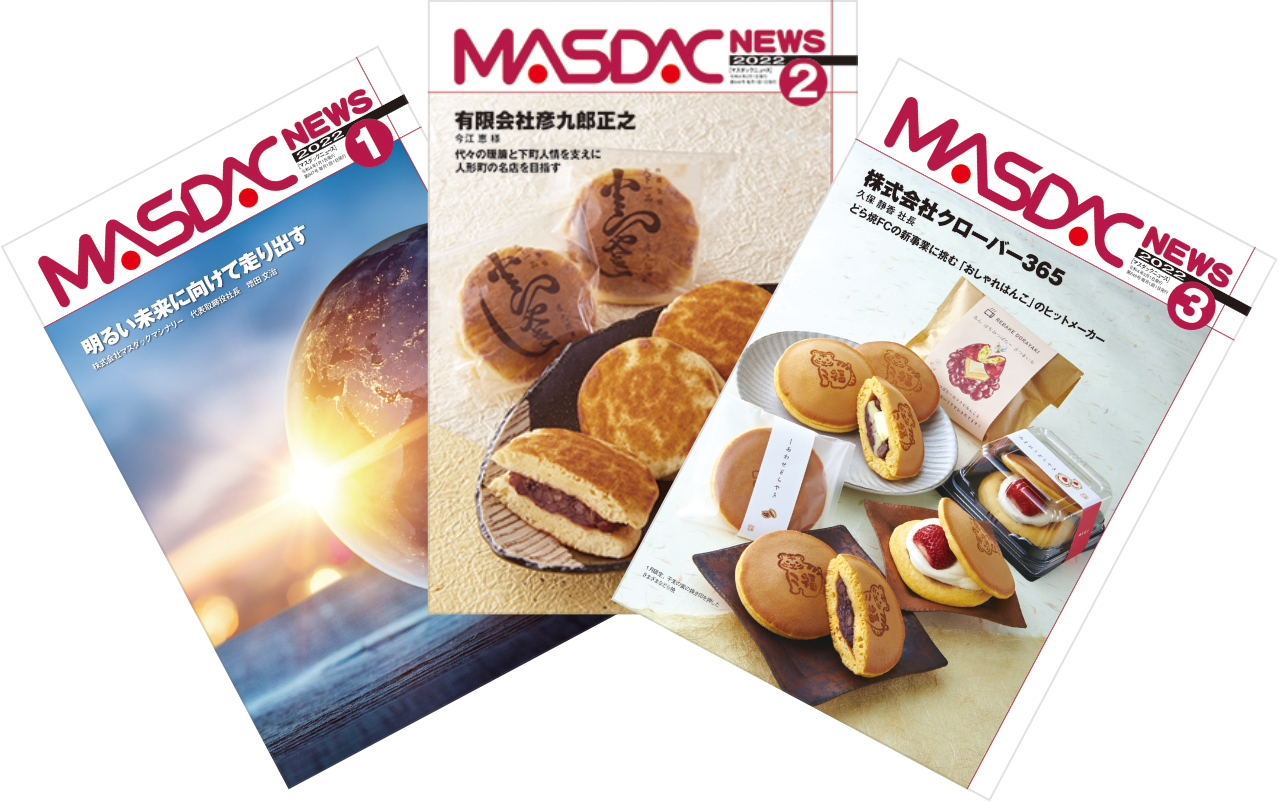 Recipes are published in a series called "This Month's Box of Sweets" in our PR magazine, MASDAC NEWS delivered to users. In the magazine, we present various information related to sweets and food manufacturing starting with an interview with a customer. Here, you can check out the trial version of the magazine. If you would like to receive the book version regularly sent to you, please request via the dedicated form.
View the Trial Version (PDF)