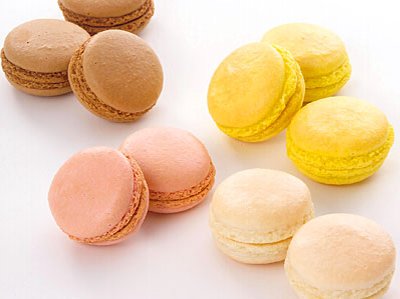 Macaroon
In the 16th century, Catherine de' Medici from the wealthy Medici family of Florence, Italy, married King Henry II of France. The confectioners she brought with her introduced many confections to France, one of which was the macaroon. There are many different types of macaroons, but we will introduce the macaroon mou (mou means soft) here.
The surface of the macaroon is smooth and the inside is moist. To add color or fragrance, food coloring and flavoring are added to the meringue. Spread butter cream, jam, or chocolate on the flat side, and then put them together in pairs.
Production Processes:
① Laying a paper sheet (sheet placing machine)
② Depositing the batter (System Depoly (piston type))
③ Letting the surface dry
④ Baking (Tunnel Oven)
⑤ Peeling off the sheet (sheet peeling device)
⑥ Cooling
⑦ Lining macaroons up (forward/reverse device)
⑧ Depositing the filling (System Depoly (piston type or piston with two rollers))
⑨ Sandwiching (Sandwich Machine)

Product information
Weight

14g

Size

φ40mm×T18mm

Ingredients

[Macaroon]
Italian meringue (granulated sugar, water, egg white), almond powder, powdered sugar, egg white
[Filling]
butter cream (butter, granulated sugar, water)
MASDAC NEWS trial version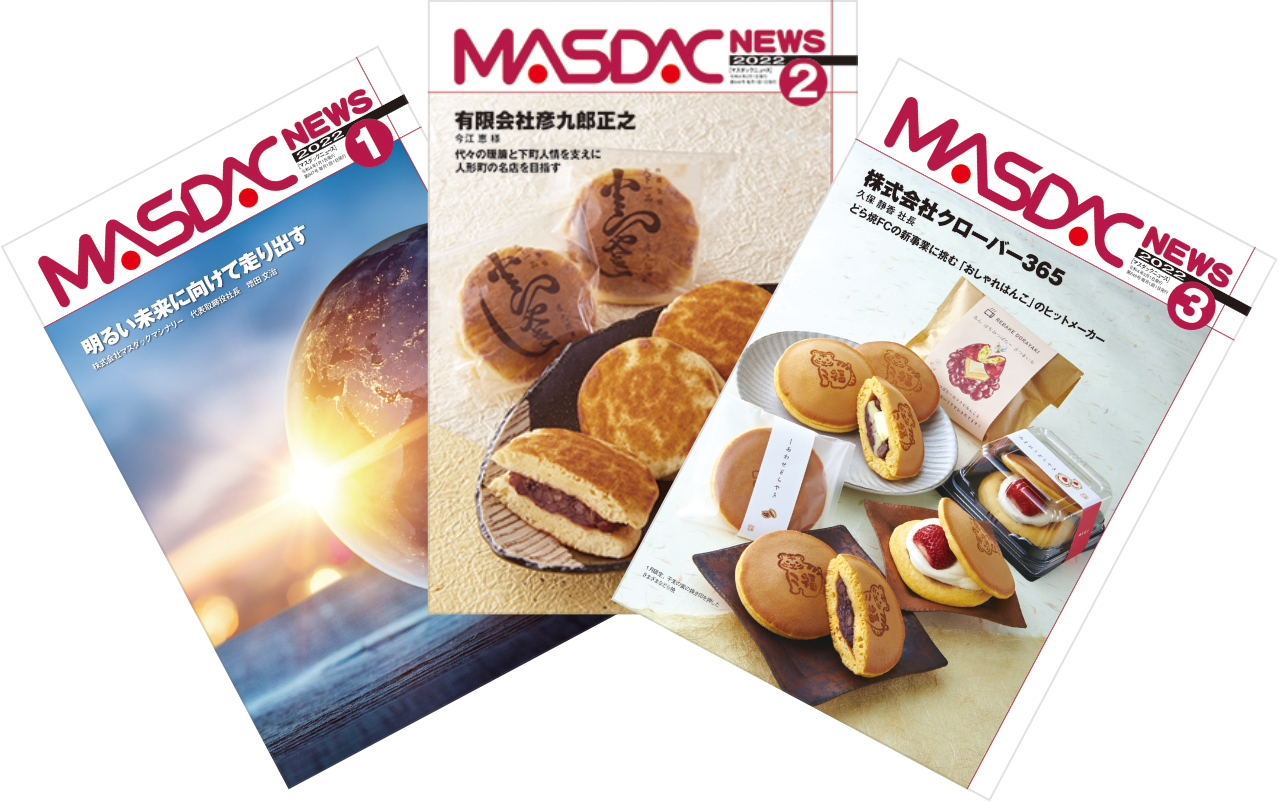 Recipes are published in a series called "This Month's Box of Sweets" in our PR magazine, MASDAC NEWS delivered to users. In the magazine, we present various information related to sweets and food manufacturing starting with an interview with a customer. Here, you can check out the trial version of the magazine. If you would like to receive the book version regularly sent to you, please request via the dedicated form.
View the Trial Version (PDF)