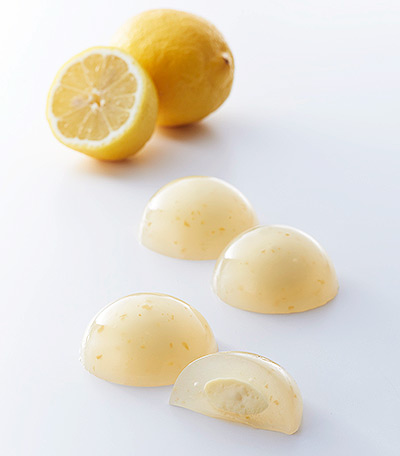 Lemon Mizu Manju (cheese)
Refreshing mizu manju (gelatinous manju) with summery acidity and scent of lemon. It has cream cheese inside to create a western-style taste. Changing the fruit or filling creates more variations.
Production Processes:
① Depositing the dough (System One)
② Depositing the filling (System One)
③ Depositing the dough (System One)
④ Cooling (2 hours and 30 min at 5℃)
⑤ Removing the manju from the mold tray

Product information
Weight

35g (dough: 30g, filling: 5g)

Size

φ45mm×H26mm

Ingredients

[Dough]
water, granulated sugar, thickener (modified starch, polysaccharide thickener), candied lemon peel, lemon juice, gelling agent, sodium citrate
[Filling]
cream cheese, custard cream, lemon juice
MASDAC NEWS trial version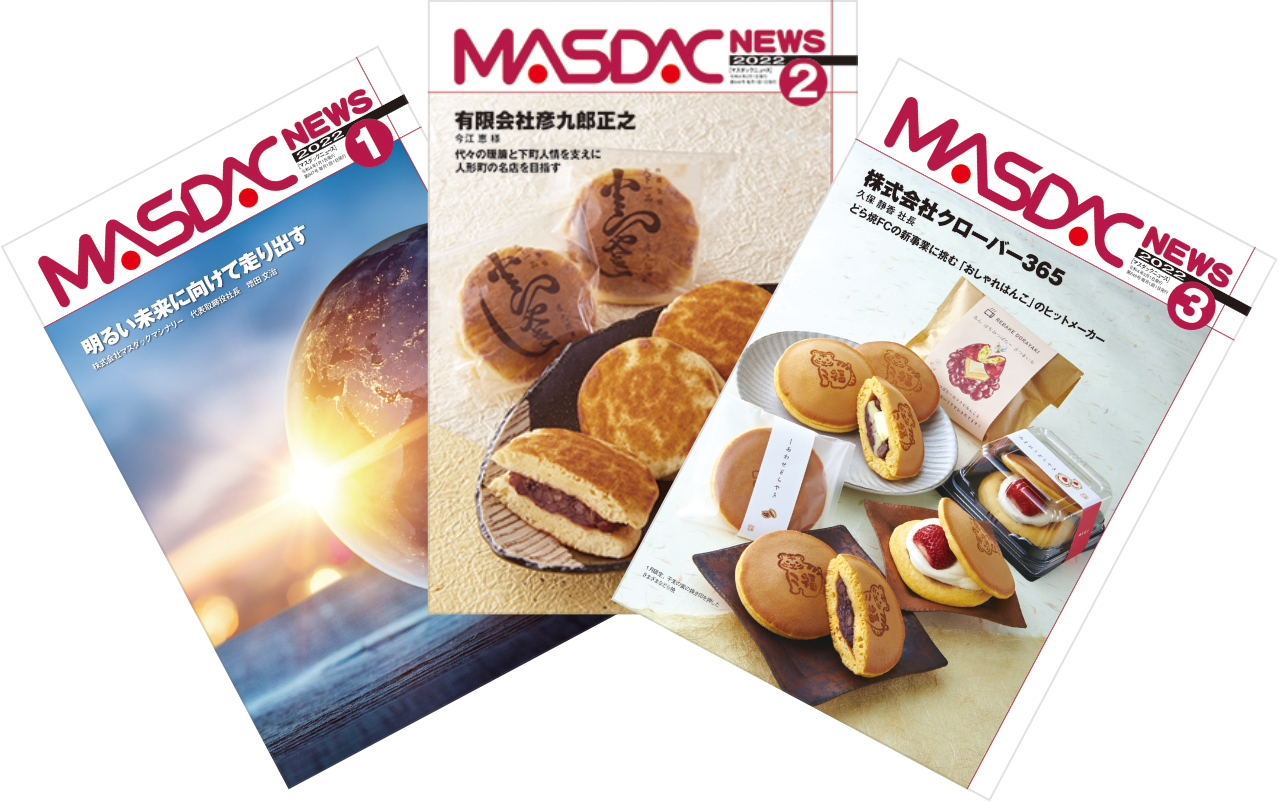 Recipes are published in a series called "This Month's Box of Sweets" in our PR magazine, MASDAC NEWS delivered to users. In the magazine, we present various information related to sweets and food manufacturing starting with an interview with a customer. Here, you can check out the trial version of the magazine. If you would like to receive the book version regularly sent to you, please request via the dedicated form.
View the Trial Version (PDF)