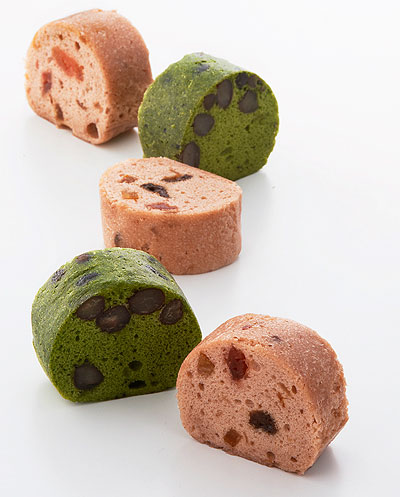 Depositer

Steamer

Steam cake
Fukure Style Cake
Fukure(*) sweets are Kagoshima's local specialty sweets beloved as homey snacks. We put a spin on Fukure by adding some elements from western sweets to this simple flavor.
The steamed cake in a rod shape is cut into bite size pieces. We will introduce colorful matcha and framboise.
*Fukure is a simple steamed sweet made with muscovado, wheat flour, and baking soda.
Production Processes:
① Laying a sheet on the rod-shaped mold
② Depositing the batter (System Depoly Evolution II (piston type depositor))
③ Steaming (34 min) (Fine Up Tunnel Steamer)
④ Removing the cake from the mold
⑤ Cooling
⑥ Cutting the cake

Product information
Weight

26g (when cut into 11 pieces)

Size

W55mm×L25mm×H40mm

Ingredients

[Batter]
whole egg, superfine sugar, cake flour, Dainagon (red beans)/mixed fruits, fresh cream, food starch, starch syrup, unsalted butter, emulsified oil, matcha powder/framboise powder, matcha compound/framboise compound, baking soda, baking powder
MASDAC NEWS trial version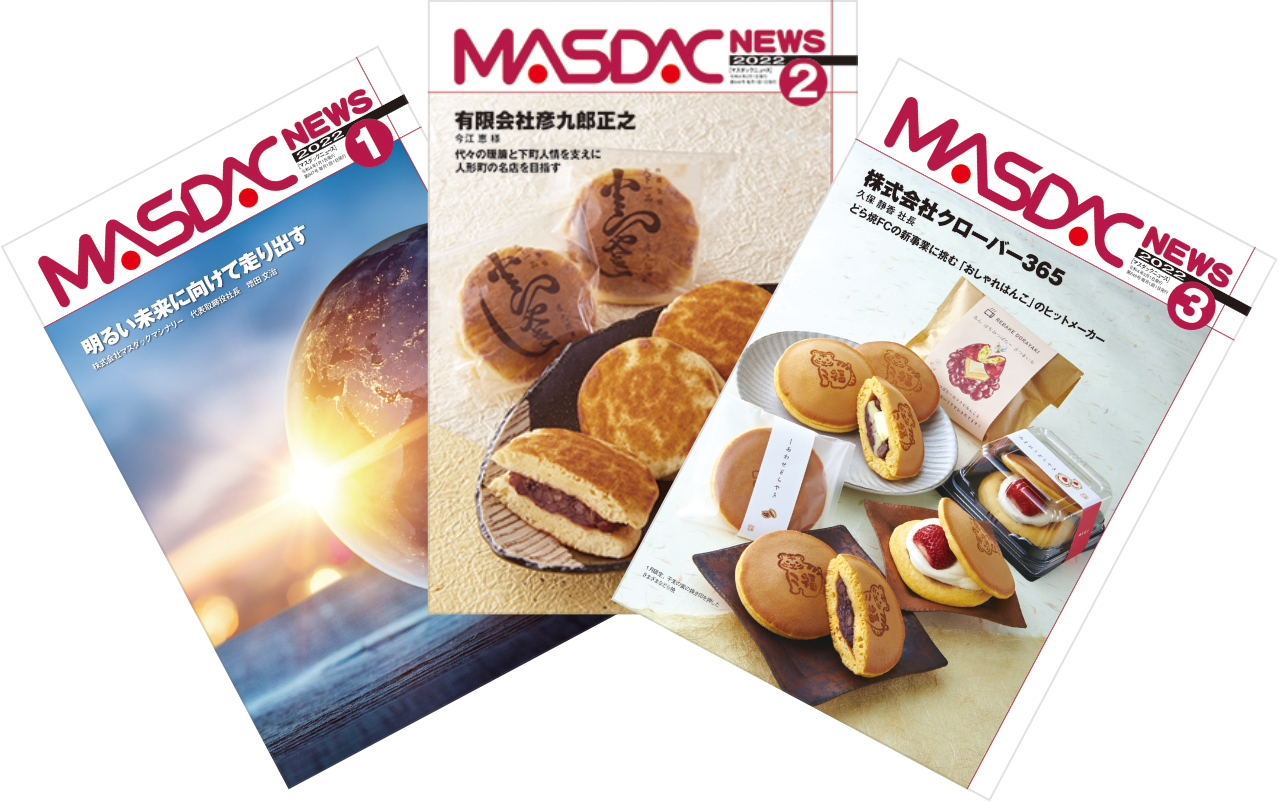 Recipes are published in a series called "This Month's Box of Sweets" in our PR magazine, MASDAC NEWS delivered to users. In the magazine, we present various information related to sweets and food manufacturing starting with an interview with a customer. Here, you can check out the trial version of the magazine. If you would like to receive the book version regularly sent to you, please request via the dedicated form.
View the Trial Version (PDF)