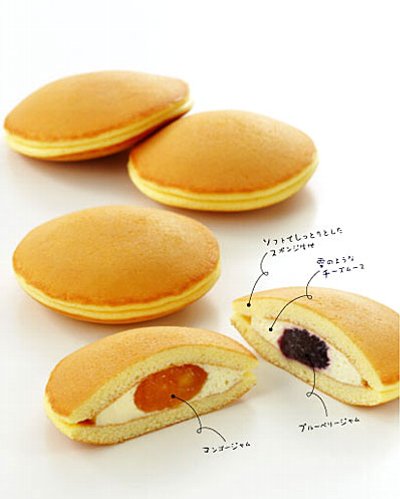 Dorayaki Machine

Dorayaki
Fruit Jam Sandwich
Soft and moist cake with a new sense of texture. Sour fruit jam that goes perfectly with cheese mousse is sandwiched inside. Changing the shape to oval and adding toppings or powdered sugar will offer many variations.
Production Processes:
① Depositing the sponge batter (Full Automatic Dorayaki Machine)
② Baking (Full Automatic Dorayaki Machine)
③ Cooling (ambient (natural) cooling)
④ Depositing the filling (Full Automatic Dorayaki Machine)
⑤ Sandwiching (Full Automatic Dorayaki Machine)
⑥ Sealing the edge (Full Automatic Dorayaki Machine)

Product information
Weight

50g (sponge batter: 30g, cheese mousse: 15g, fruit jam: 5g)

Size

φ85mm×H30mm

Ingredients

[Sponge batter]
whole egg, cake flour, superfine sugar, egg white, water, liquid shortening, honey, peach liqueur, baking powder, ISUPATA (synthetic baking powder)
[Cheese mousse]
fresh cream, cream cheese, sour cream, powdered sugar, gelatin, orange peel
[Fruit jam]
mango jam/blueberry jam
MASDAC NEWS trial version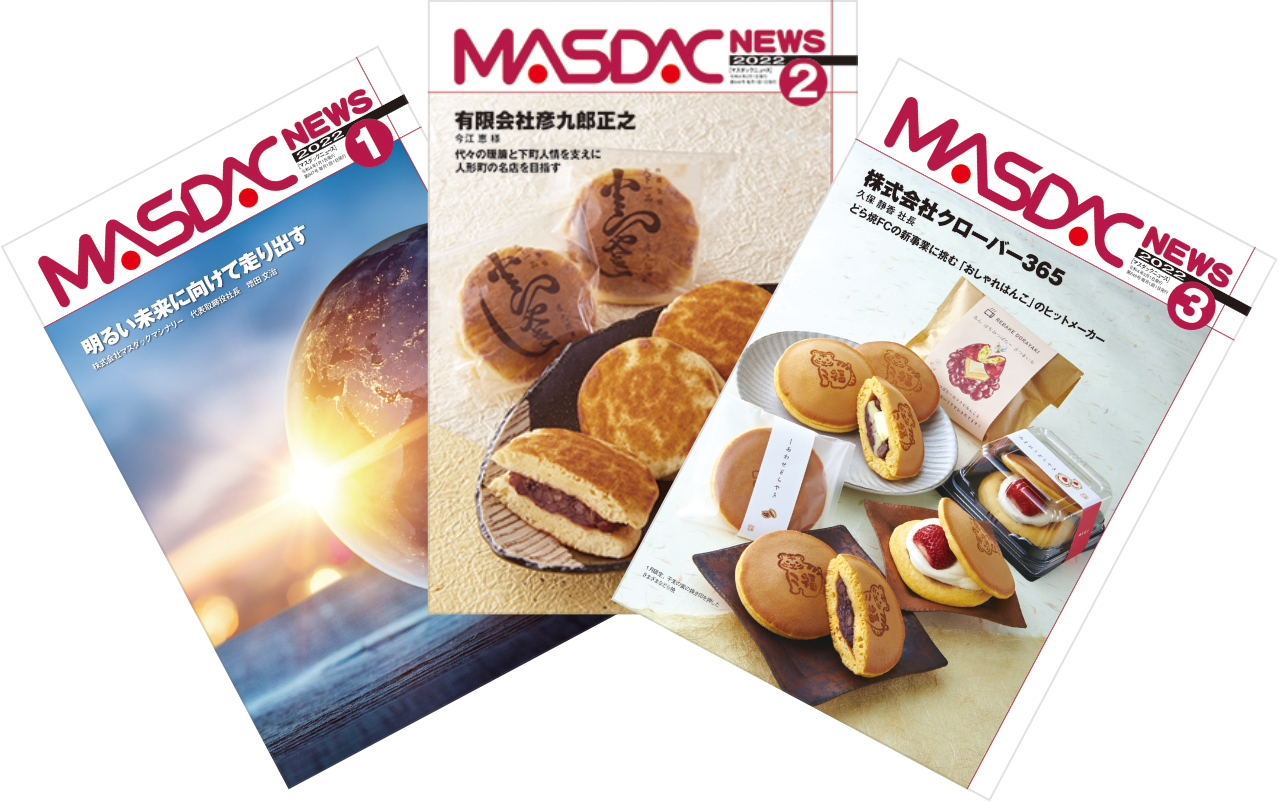 Recipes are published in a series called "This Month's Box of Sweets" in our PR magazine, MASDAC NEWS delivered to users. In the magazine, we present various information related to sweets and food manufacturing starting with an interview with a customer. Here, you can check out the trial version of the magazine. If you would like to receive the book version regularly sent to you, please request via the dedicated form.
View the Trial Version (PDF)