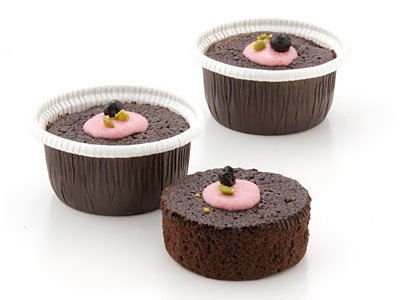 Framboise Gâteau au Chocolat
Chocolate cake using bitter chocolate that is not too sweet and melts in your mouth.
Dried blackcurrant and framboise accentuate the sourness and textures. It is topped with pistachio for color. Chocolate cake contains minced chestnuts. Changing the chestnuts and topping to something else can give more variety.
Production Processes:
① Depositing the chocolate batter (System Depoly)
② Baking (20 min) (Tunnel Oven)
③ Cooling (ambient (natural) cooling for 15 min)
④ Depositing the framboise chocolate (System Depoly)
⑤ Applying the topping
⑥ Cooling (ambient (natural) cooling)

Product information
Weight

26g

Size

φ50mm×H25mm

Ingredients

[Chocolate batter]
sweet chocolate, cocoa powder, butter, chestnuts, egg white, granulated sugar, egg yolk, cake flour
[Framboise chocolate]
chocolate coating (white chocolate), raspberry powder, blackcurrant oil
[Topping]
crushed pistachio, dried blackcurrant
MASDAC NEWS trial version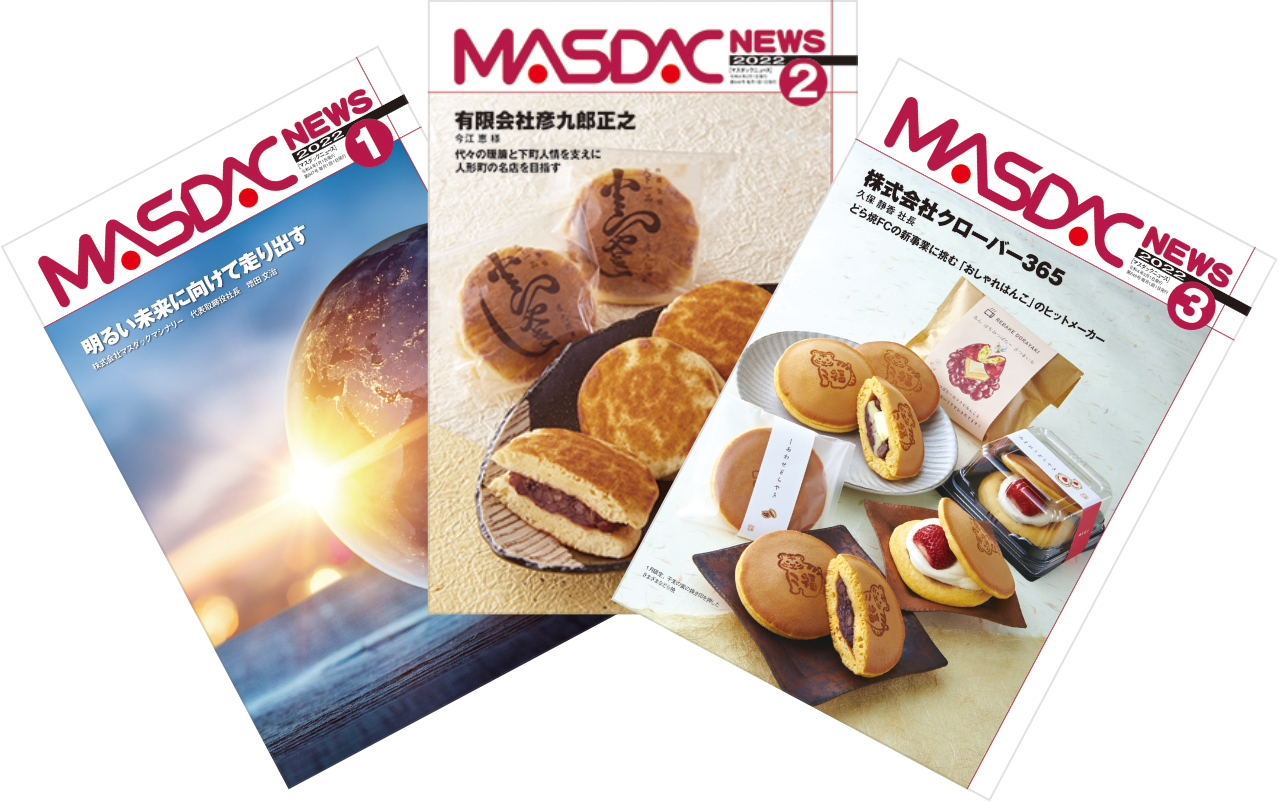 Recipes are published in a series called "This Month's Box of Sweets" in our PR magazine, MASDAC NEWS delivered to users. In the magazine, we present various information related to sweets and food manufacturing starting with an interview with a customer. Here, you can check out the trial version of the magazine. If you would like to receive the book version regularly sent to you, please request via the dedicated form.
View the Trial Version (PDF)