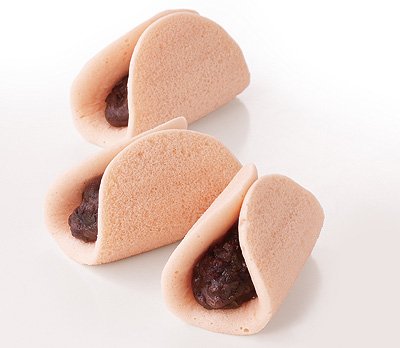 Depositer

Steamer

Dorayaki
Cherry Steamed Dorayaki
The pancake is steamed softly with a lot of red bean paste sandwiched inside.
The pancake is pink from the cherry paste mixed in the batter with a subtle cherry flavor. As cherry leaves are mixed in the red bean paste, the salt and aroma of the leaves draws out the sweetness of the red bean paste. Each color and flavor creates the atmosphere of spring.
Production Processes:
① Laying a paper sheet
② Depositing the batter (System Depoly)
③ Steaming (7 min) (Fine Up Box Steamer)
④ Peeling the paper sheet
⑤ Depositing the red bean paste (System Depoly)
⑥ Folding them into two

Product information
Weight

42g (batter: 19g, filling: 23g)

Size

W70mm×L55mm×H26mm

Ingredients

[Batter]
whole egg, granulated sugar, cheery paste, emulsified oil, cake flour, baking powder, cooking oil, trehalose, liquid fiber
[Filling]
organic ogura red bean paste, cheery leaves
MASDAC NEWS trial version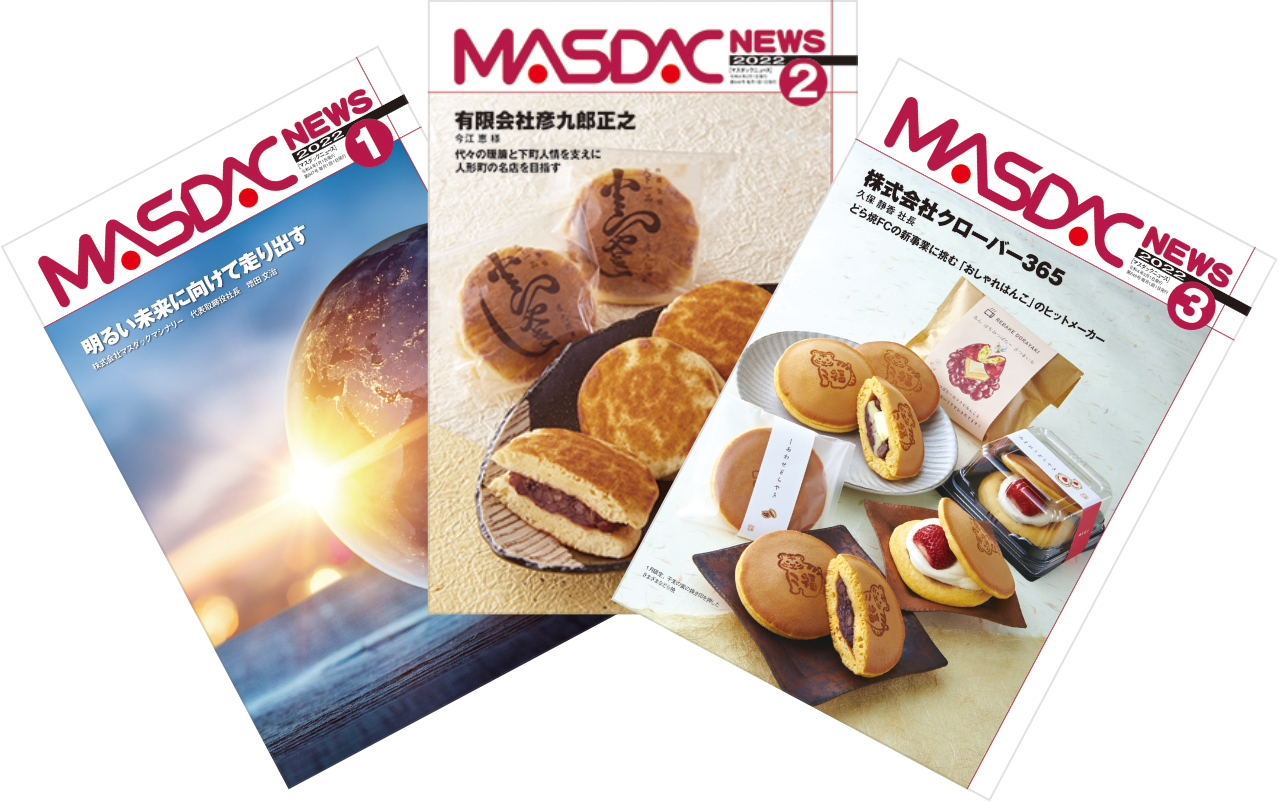 Recipes are published in a series called "This Month's Box of Sweets" in our PR magazine, MASDAC NEWS delivered to users. In the magazine, we present various information related to sweets and food manufacturing starting with an interview with a customer. Here, you can check out the trial version of the magazine. If you would like to receive the book version regularly sent to you, please request via the dedicated form.
View the Trial Version (PDF)