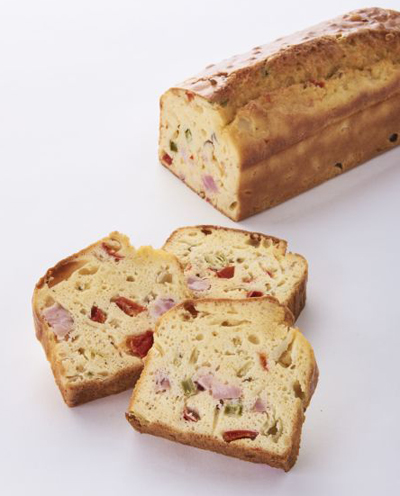 Depositer

Oven

Financier・Madeleine
Cake Salé
Salé means "salty" in French. It is a non-sweet, savory cake baked with vegetables, meat, and cheese without any sugar.
Combining dough and different fillings can create various flavors and textures. Perfect for snacks or meals.
Production Processes:
① Depositing the dough (System Depoly)
② Baking (60 min) (Tunnel Oven)
③ Removing the cake from the mold tray
④ Cooling (ambient (natural) cooling for 60 min)
⑤ Cutting the cake

Product information
Weight

60g/slice

Size

W77mm×H68mm×20mm

Ingredients

[Dough] whole egg, cake flour, cooking oil, grated cheese, baking powder, salt, coarse ground black pepper
[Filling] onions, paprikas, shimeji mushrooms, asparagus, bacon, unsalted butter, salt, white pepper
MASDAC NEWS trial version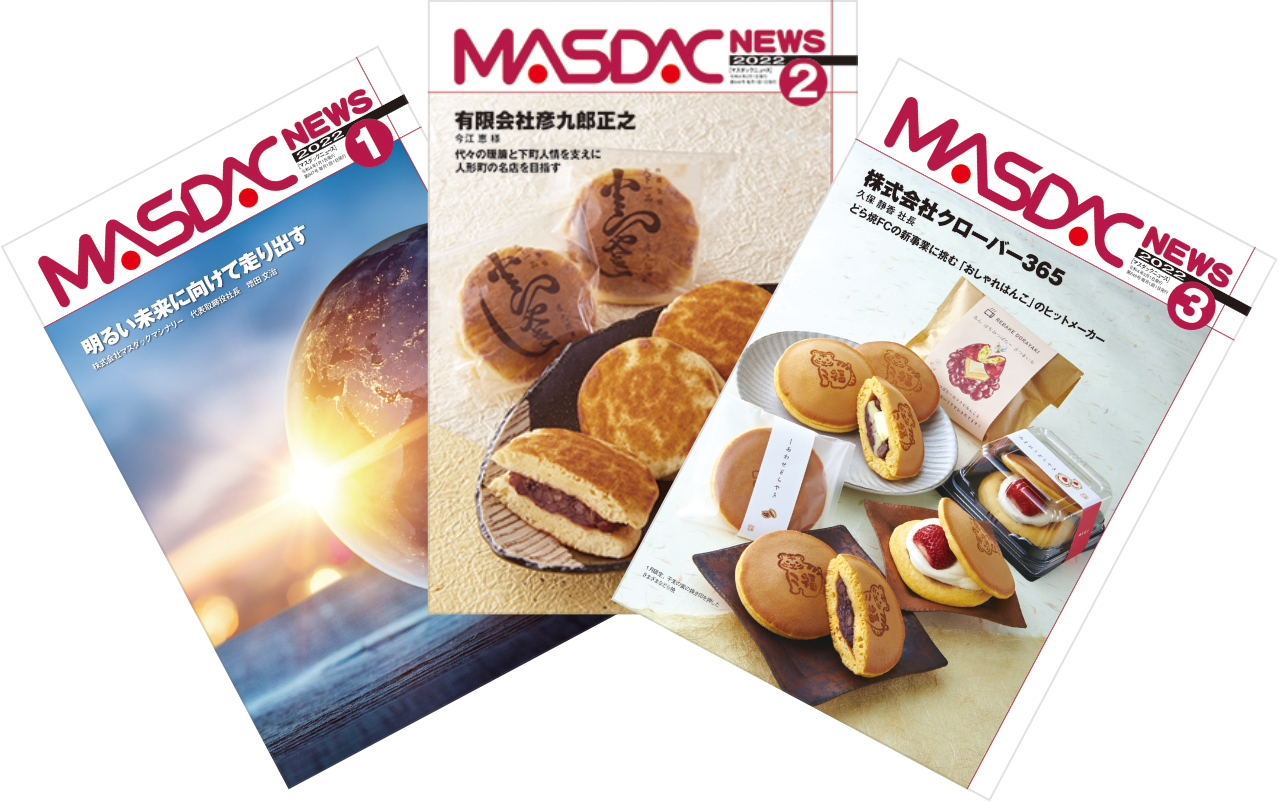 Recipes are published in a series called "This Month's Box of Sweets" in our PR magazine, MASDAC NEWS delivered to users. In the magazine, we present various information related to sweets and food manufacturing starting with an interview with a customer. Here, you can check out the trial version of the magazine. If you would like to receive the book version regularly sent to you, please request via the dedicated form.
View the Trial Version (PDF)