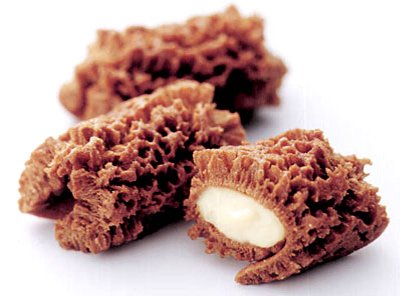 Dorayaki Machine

Dorayaki
Awamocchi
It has a look that makes you wonder what it is, but the texture is soft and fluffy.
It looks like a Japanese sweet, but it is a new type of western sweet where custard cream is inside the coffee-flavored outside baked like a dorayaki.
Changing the flavor of the outside or the cream filling, or changing the shape will create your own original item.
Production Processes:
① Depositing the batter (Compact Type Dorayaki Machine)
② Baking (Compact Type Dorayaki Machine)
③ Removing the bubbles on the batter on the sheet pan
④ Depanning the cake
⑤ Depositing the filling (or folding)

Product information
Weight

Batter: 20g, Custard cream: 10g

Size

L70mm×W40mm×T35mm

Ingredients

[Outside] cake flour, superfine sugar, whole egg, trehalose, extra coffee, baking soda, ISUPATA (synthetic baking powder) [Filling] custard cream
MASDAC NEWS trial version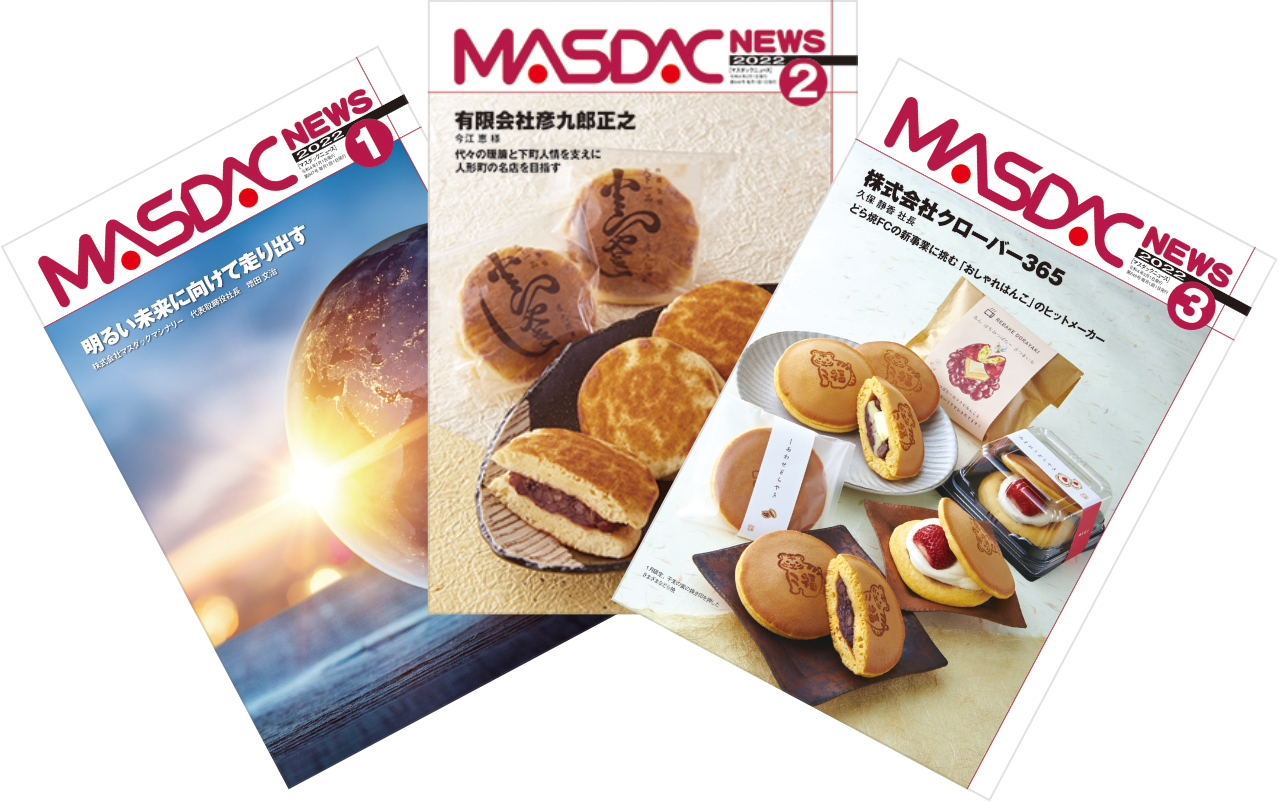 Recipes are published in a series called "This Month's Box of Sweets" in our PR magazine, MASDAC NEWS delivered to users. In the magazine, we present various information related to sweets and food manufacturing starting with an interview with a customer. Here, you can check out the trial version of the magazine. If you would like to receive the book version regularly sent to you, please request via the dedicated form.
View the Trial Version (PDF)