Outline
We introduce equipment that can be combined with tunnel ovens and depositors to build an efficient, fully automated line.
It can also be used for semi-automatic production by adding some equipment to stand-alone facilities.
We also offer additions and modifications to your equipment to save manpower and reduce workload.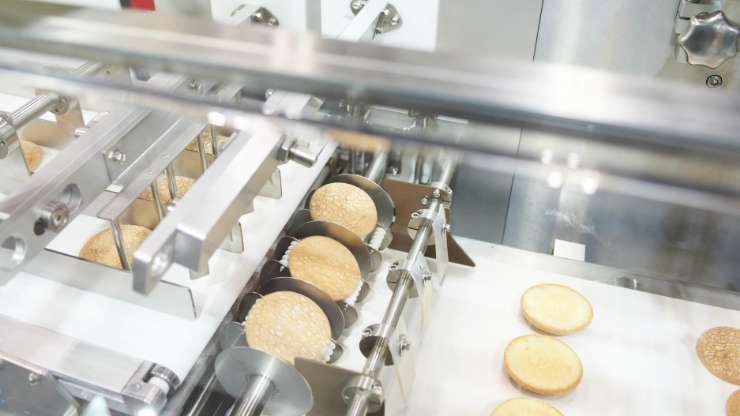 Equipment before depositing
Baking tray feeding equipment
Baking trays are automatically supplied to the equipment by placing the stacked carts of baking trays into the equipment.
Since a large number of baking trays can be loaded at one time, there is no need for constant work at the line entrance.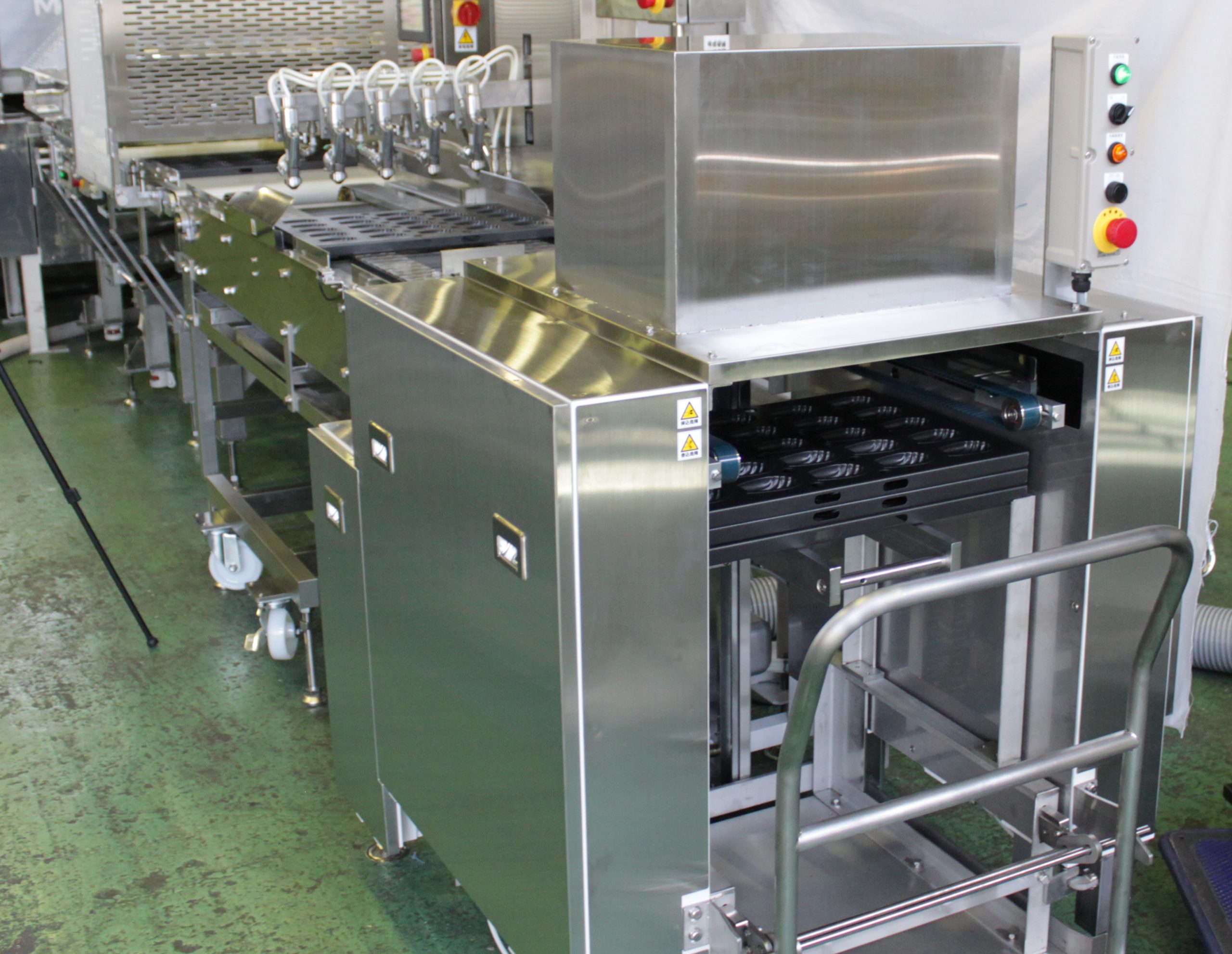 Oil spray equipment
Spray oil on the baking trays by air.
The spray is uniformly thin and does not affect the finish of the product.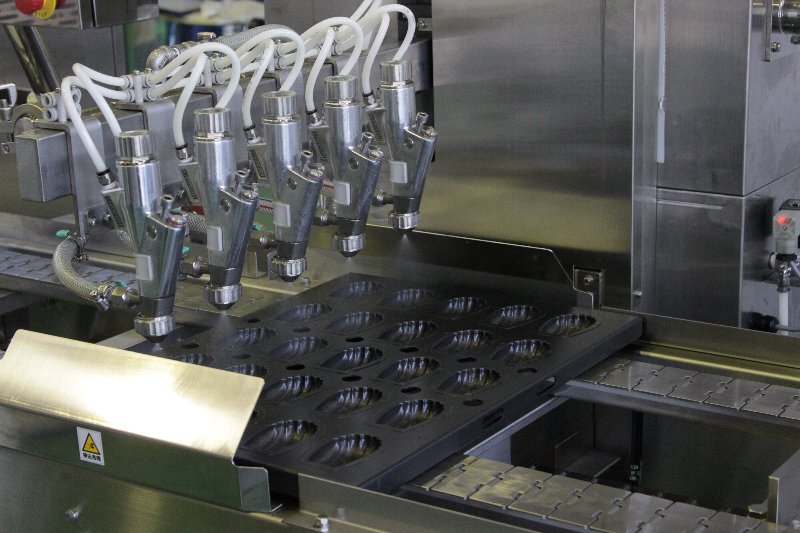 Cup dispenser
Automatically feeds glassine cups, etc., which would otherwise require manual labor.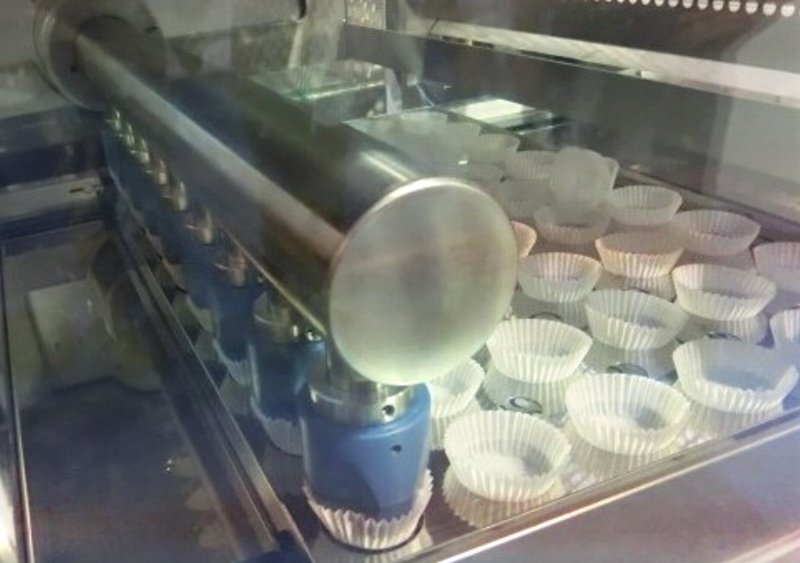 Paper feeder
Automatically supply paper on caterpillar, steel belt, or net.
Often used for bouchee, sheet cake, etc., the equipment can be used in Caterpillar oven for continuous production without using a baking tray.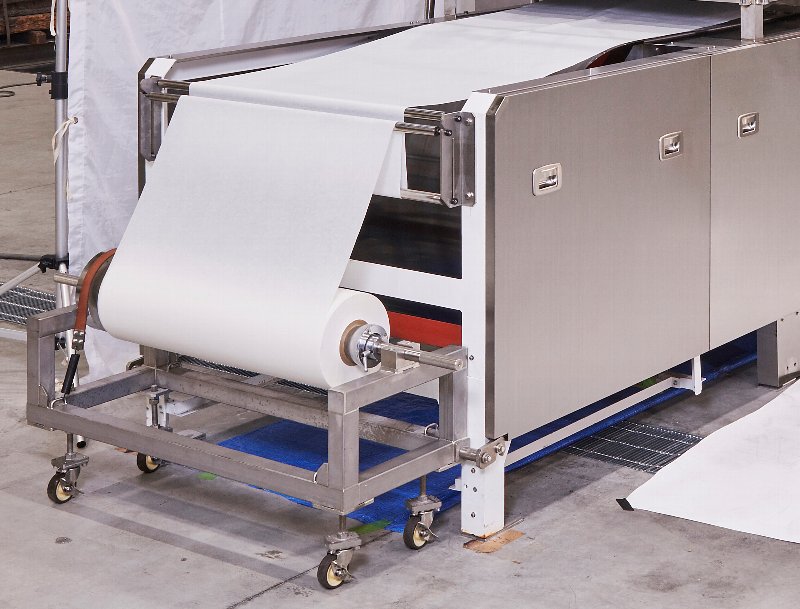 Equipment before baking
Water spray equipment
Spray enough water evenly on cream puff dough and buns.
This prevents the surface from drying out and improves kiln elongation.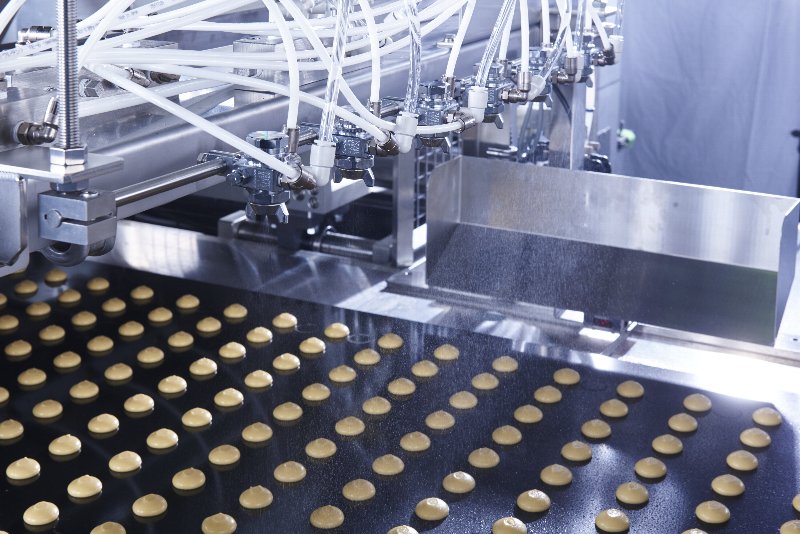 Sugar duster equipment
Powdered sugar is sprinkled on dough such as bouchee or dacquoise before baking.
The mask is used to sprinkle only a minimal area, and a collection equipment is attached after baking to prevent excess powdered sugar from flying around.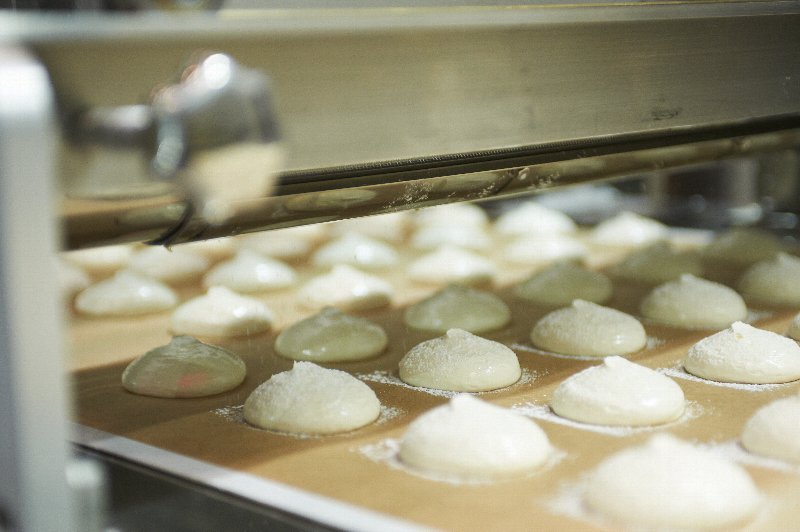 Topping unit
Sprinkles a certain amount of nuts and other ingredients onto the dough before baking.
This time-consuming process can be automated.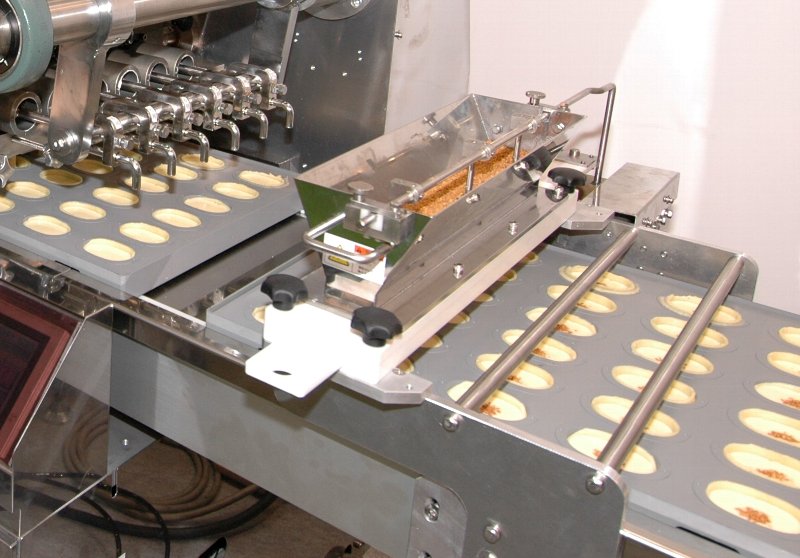 Loader and Unloader
Baking trays are supplied, removed, and rearranged before and after the tunnel oven.
This reduces the workload by reducing the amount of work around the oven.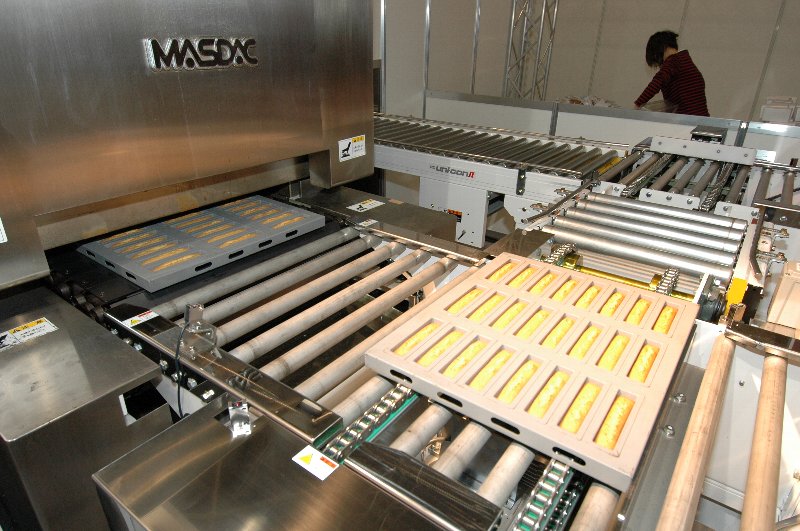 Equipment after baking
Cake slapper equipment
Baked products are tapped from the top to release the gas.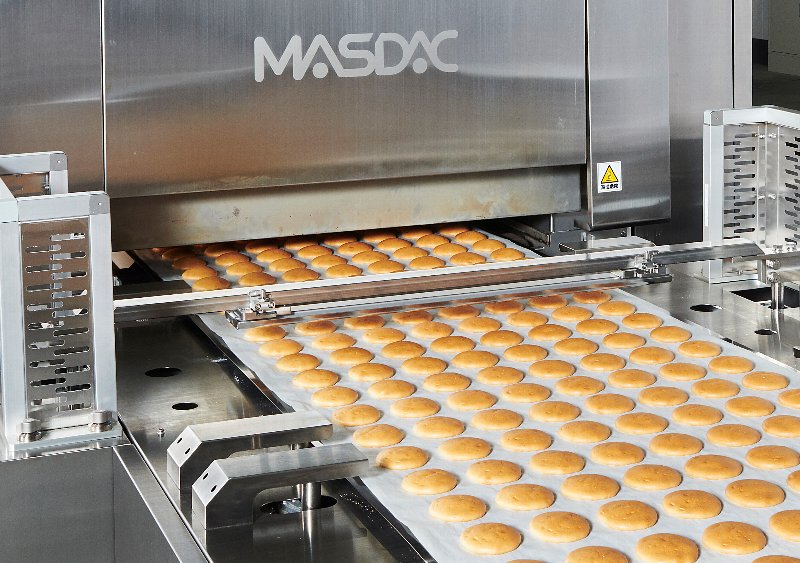 Shock equipment
The entire baking tray is pushed up and dropped to shock the product to release gas and prevent shrinkage of the baked product.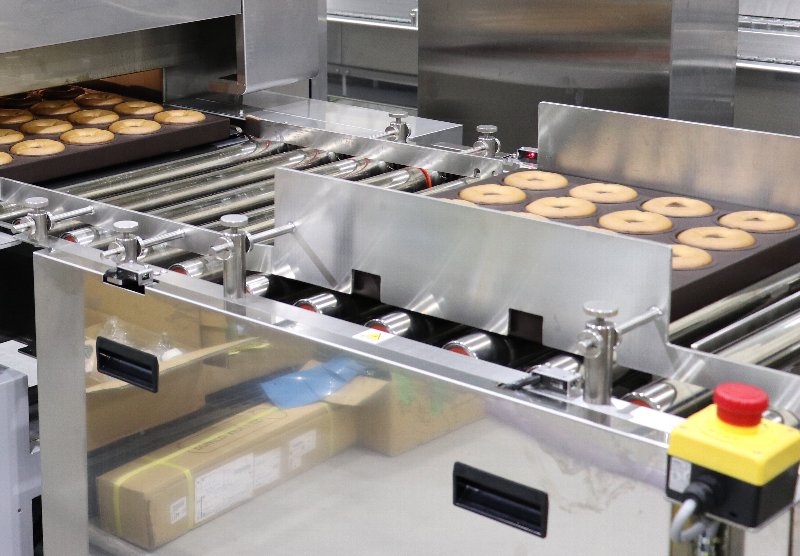 Waste paper rewinding equipment
The paper supplied at the entrance of the line is peeled off from the product after baking and rolled up.
The product peeled from the paper continues on the conveyor.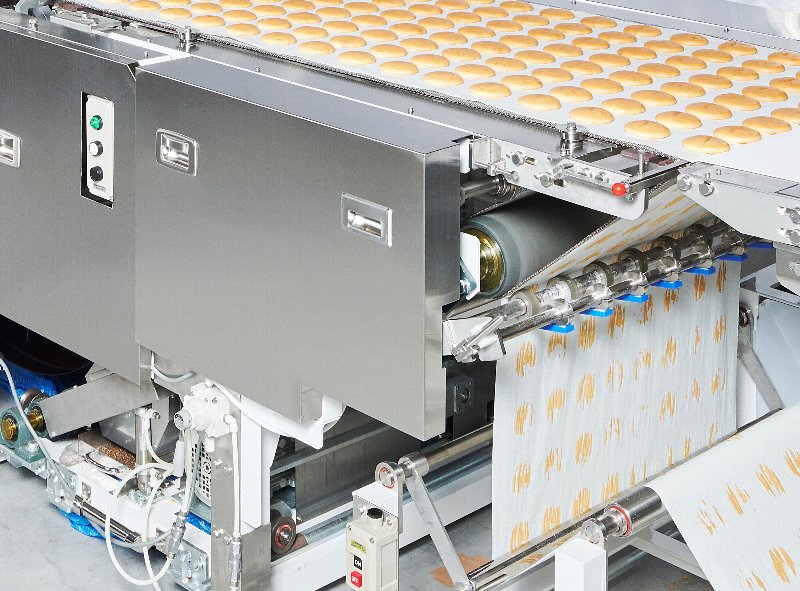 Product pick and place equipment
The product is removed from the baking tray.
Products are placed on a conveyor (photo shows air suction type).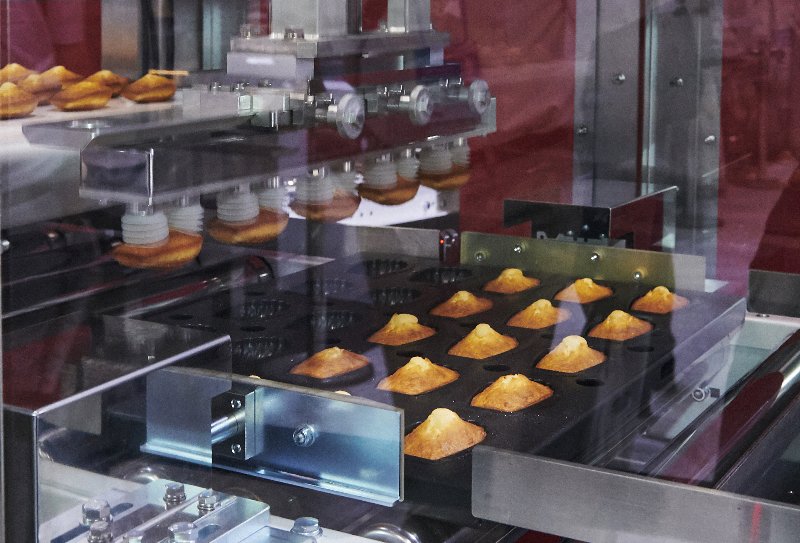 Depanner
Turn the baking tray upside down and remove the baked product.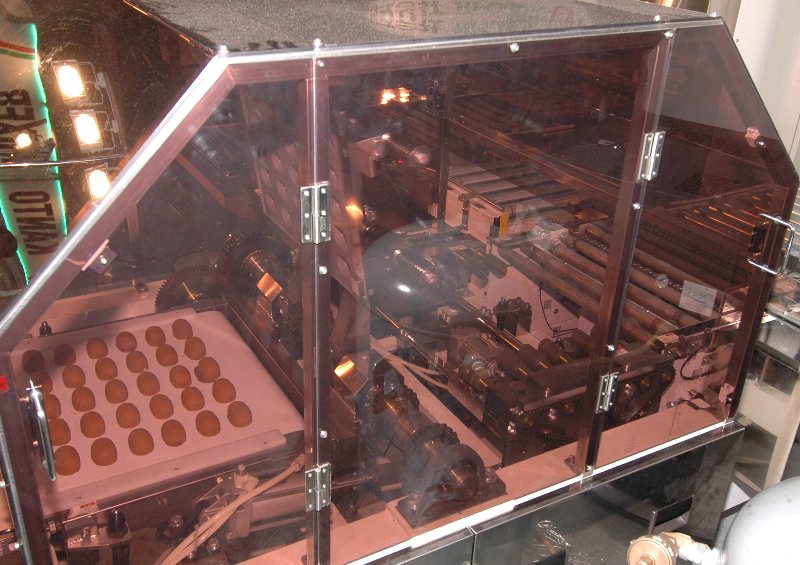 Equipment for finishing
Auto cutter
Automatically cuts products.
Both vertical and horizontal cutting is possible (photo shows horizontal cutting).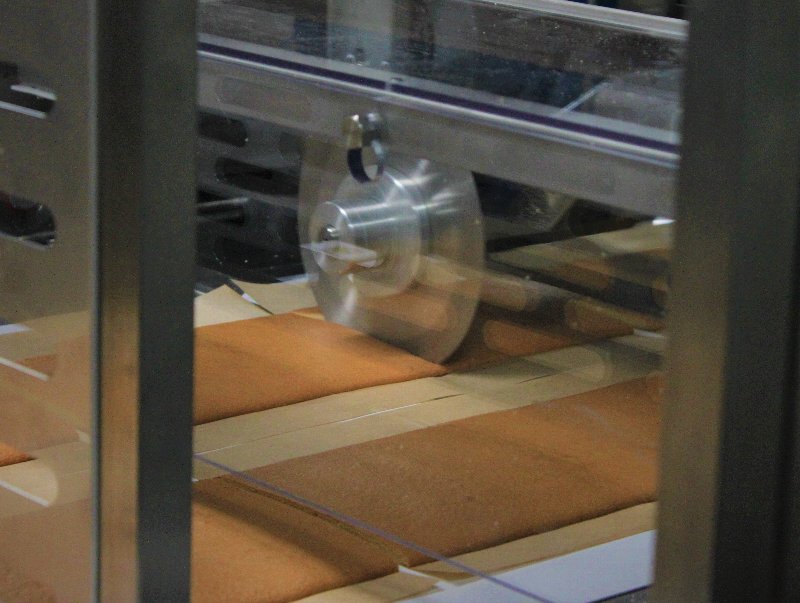 Cooling tunnel
It cools products without drying them out by gently blowing air while maintaining a high level of cleanliness.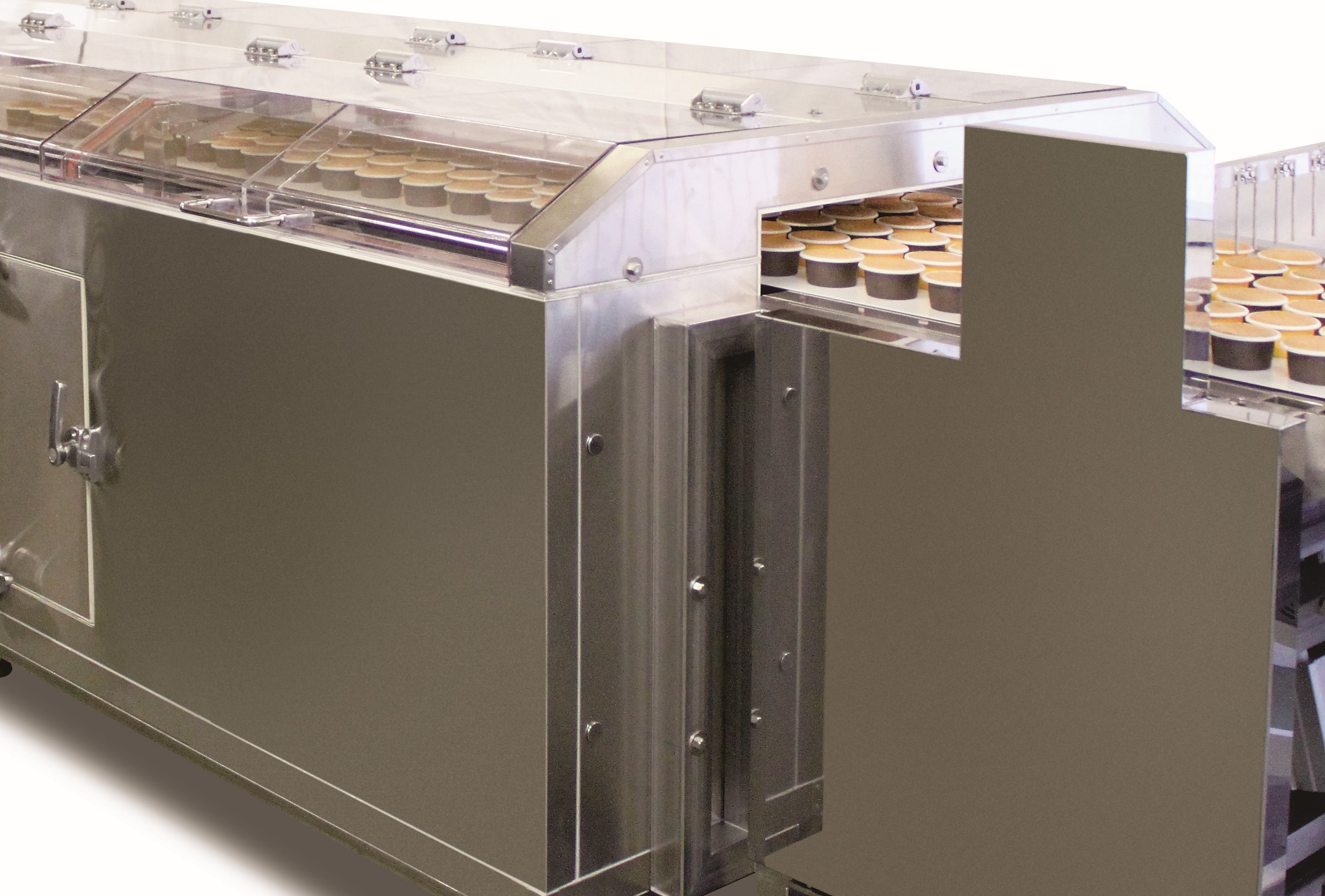 Sandwiching machine
Turn the product over, deposit filling, and sandwich product.
This machine is used in the production of bouchee and cookie.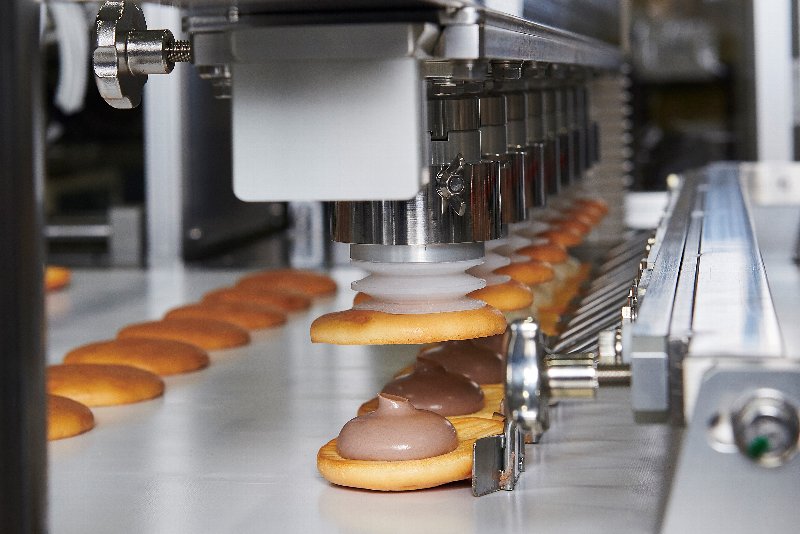 Tray packer
The finished product is placed in a tray.
Trays are supplied automatically.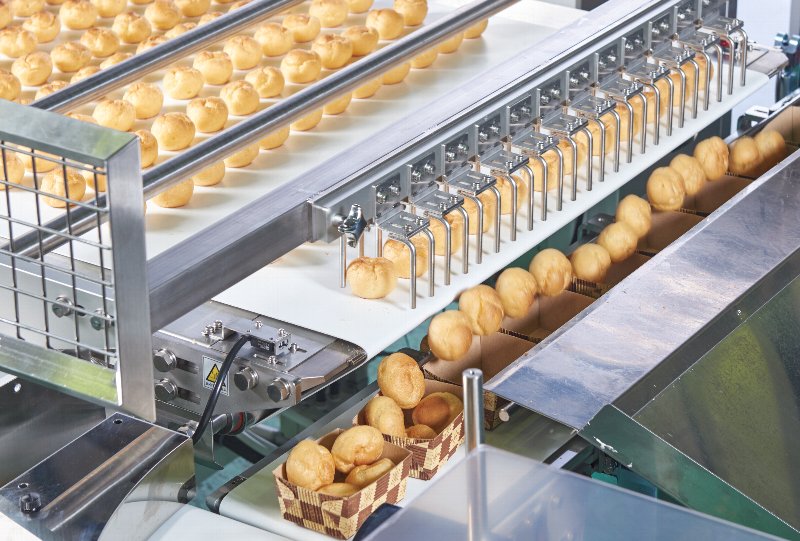 Tray return conveyor
The baking tray from which the product is removed is returned to the entrance side of the line.
It can also be used for ambient drying of baking tray after washing, and can be directly connected to a depositor to buid a fully automated line.