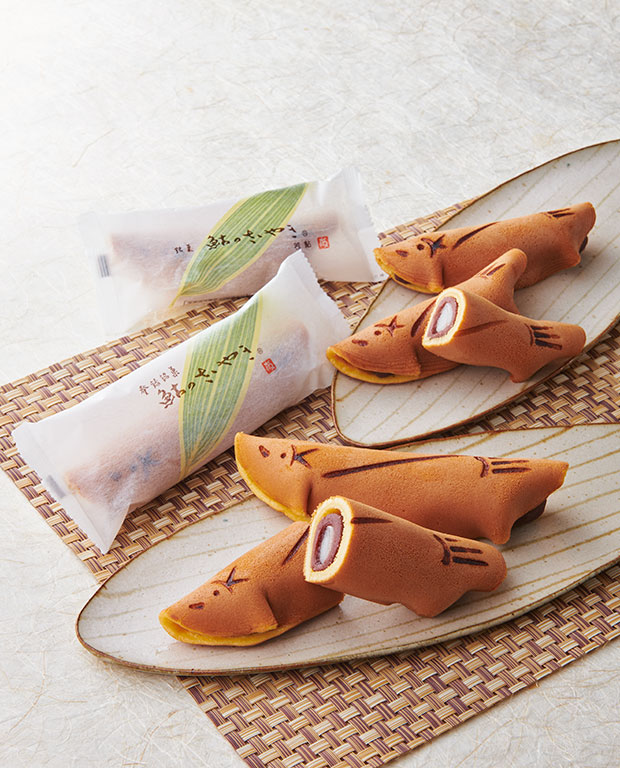 Dorayaki Machine

Ayuyaki・Anmaki
TANITSUNE SEIKA
TANITSUNE SEIKA is one of the best and most well established confectionery stores in Tajima region, Hyogo Prefecture, and celebrates their 155th anniversary in 2023.
Starting with Ayu no Sasayaki, a brand product certified by Yabu City and representative confectionery of the area, TANITSUNE SEIKA manufactures and sells a wide array of Japanese and western fresh sweets and baked sweets.
TANITSUNE SEIKA was originally a tea house that sold dumplings and koji manju to visitors traveling to the holy site of Mt. Myoken, beginning with its establishment in 1868.
However, the third generation, who became the Confectionery Department Manager at Hankyu Department Store in Osaka Prefecture after working up from the very bottom, built this store to prominence, turning it into an establishment that even offered confectionery to the emperor.

Location:1500 Yoka, Yokacho, Yabu City, Hyogo Prefecture
URL:http://www.tanitsune.jp/
Publication:MASDAC news July issue in 2023
Ayuyaki Machine (SDR-K)
TANITSUNE SEIKA adopted a machine for production of Ayuyaki in February 2023.
The machine is used to produce the famous Ayu no Sasayaki, its smaller version, Ayu no Sasayaki: Wakaayu, and some seasonal products.
Ayuyaki had been manufactured by hand with traditional techniques, but there were issues related to improvement of the working environment, passing down techniques, and product loss.
TANITSUNE SEIKA automated depositing batter, baking, and flipping for more stable production. Gyuhi wrapped around red bean paste is put on and shaped by hand.
"We have created a mass production system by combining uniform batter baked by the machine and hand finishing while maintaining our quality standards. Compared to the time when we were baking items one by one, operators feel less hot, and it became easier for them to work."
The machine now works for about 3-4 days a week.
TANITSUNE SEIKA intends to develop a new product by utilizing the machine to raise its production rate.
Ayu no Sasayaki

Ayu no Sasayaki: Wakaayu

Lemon no Sasayaki (limited to summer)

Sakura no Sasayaki (limited to spring)

Ayu no Sasayaki in production

Ayuyaki is finished with a stamp on each part. The stamps are heated with charcoal fire.
Dorayaki Machine
With the Dorayaki Machine TANITSUNE SEIKA adopted in 2015, Dorayaki (Ogura, Kuri, Kintoki), which are sold throughout the year, other seasonal products, and Kanjuku Ichigo Pancake for Kanjuku Ichigogashi Laboratory are manufactured.

Dorayaki (Ogura, Kuri, Kintoki)

Kanjuku Ichigo Pancake for Kanjuku Ichigogashi Laboratory
MASDAC NEWS trial version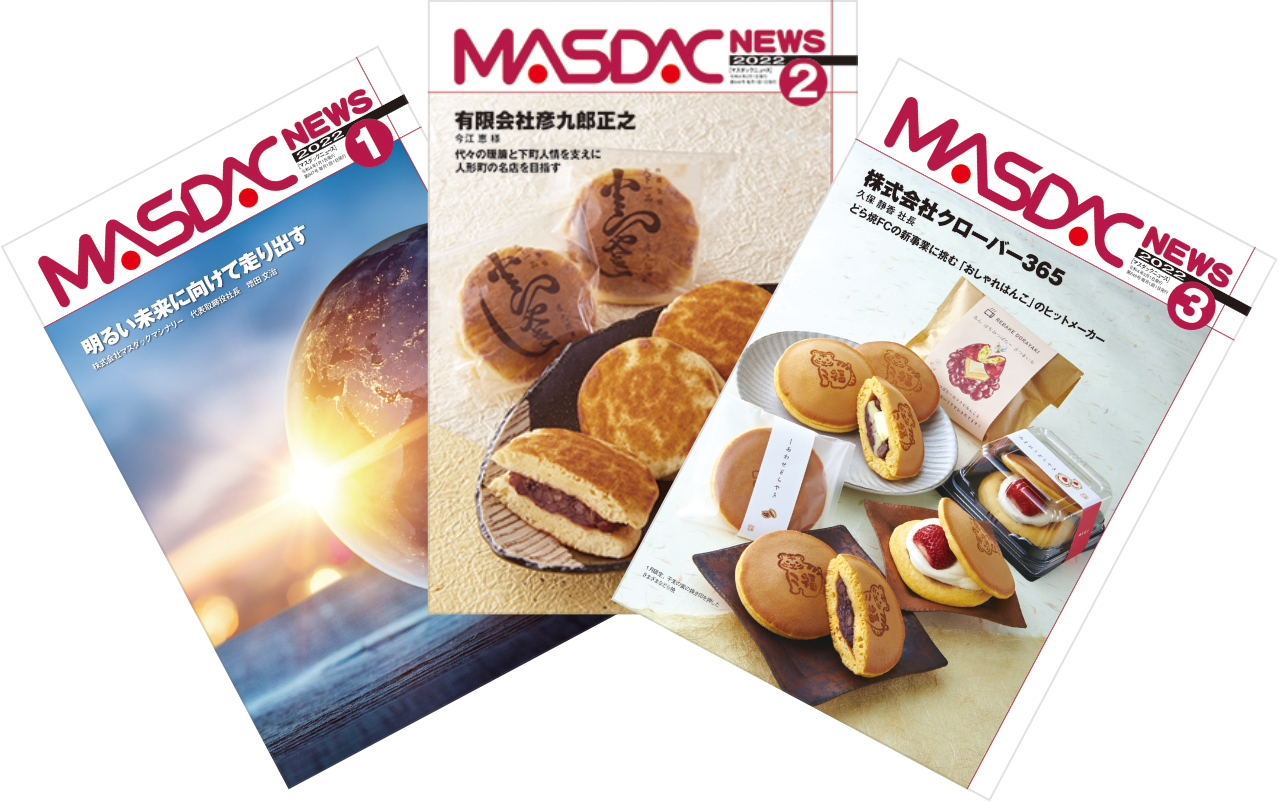 Case studies are published in our PR magazine MASDAC NEWS delivered to users. In the magazine, we present various information related to sweets and food manufacturing, including an interview with our customers' top management. Here, you can check out the trial version of the magazine. For periodical delivery of the MASDAC NEWS in a printed format, please send us a request via the following request form.
View the Trial Version (PDF)