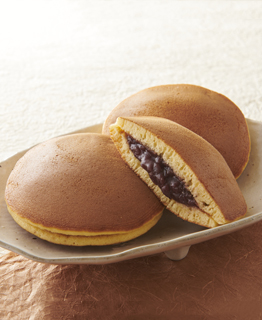 Dorayaki Machine

Dorayaki
USAGIYA
USAGIYA is a Japanese sweets shop established in 1913. Since its establishment, their signature product had been Kisaku Monaka, named after the founder, but dorayaki gradually became popular and the shop ended up widely known for its dorayaki.
USAGIYA sells sweets that are baked early in the morning on each day, and their best-before-date is just one day. As such, their products have long been chosen as a souvenir with rarity value. USAGIYA's dorayaki is now admired as one of the three best dorayaki in Tokyo.
In 2015, USAGIYA opened Usagiya CAFÉ near their original shop. The café offers drinks and sweets that utilize ingredients to the fullest such as coarse red bean paste for which the red beans with soft skin are carefully selected.
USAGIYA protects their own historical production methods and flavors while proactively challenging new methods.

Dorayaki Machine
USAGIYA adopted a Dorayaki Machine in 1961. After replacing the existing one and adding a new one, they now maintain two machines to produce their signature product, dorayaki.
In order to create a crispy texture with vertical bubbles in the pancakes, USAGIYA has insisted on baking the pancakes with the heat from the top without flipping them during the baking process since adopting the machine.
USAGIYA said, "We cannot keep up with the orders if we bake by hand, so we'd be in big trouble if the machines broke down, but they're pretty durable. 'The machines were so well customized for our products that we've been able to use them for a long time. Having two of them gives us a sense of assurance that we won't have to stop the production even if one machine malfunctions. MASDAC's machines made it possible for USAGIYA to produce our signature dorayaki."

Dorayaki

Dorayaki in production. After baking, dorayaki are transported on the conveyor belt in the middle to the workers for them to sandwich the bean paste.

One side is baked using only the heat from the top.

Rising during baking. Two pancakes are stuck together when removed.
MASDAC NEWS trial version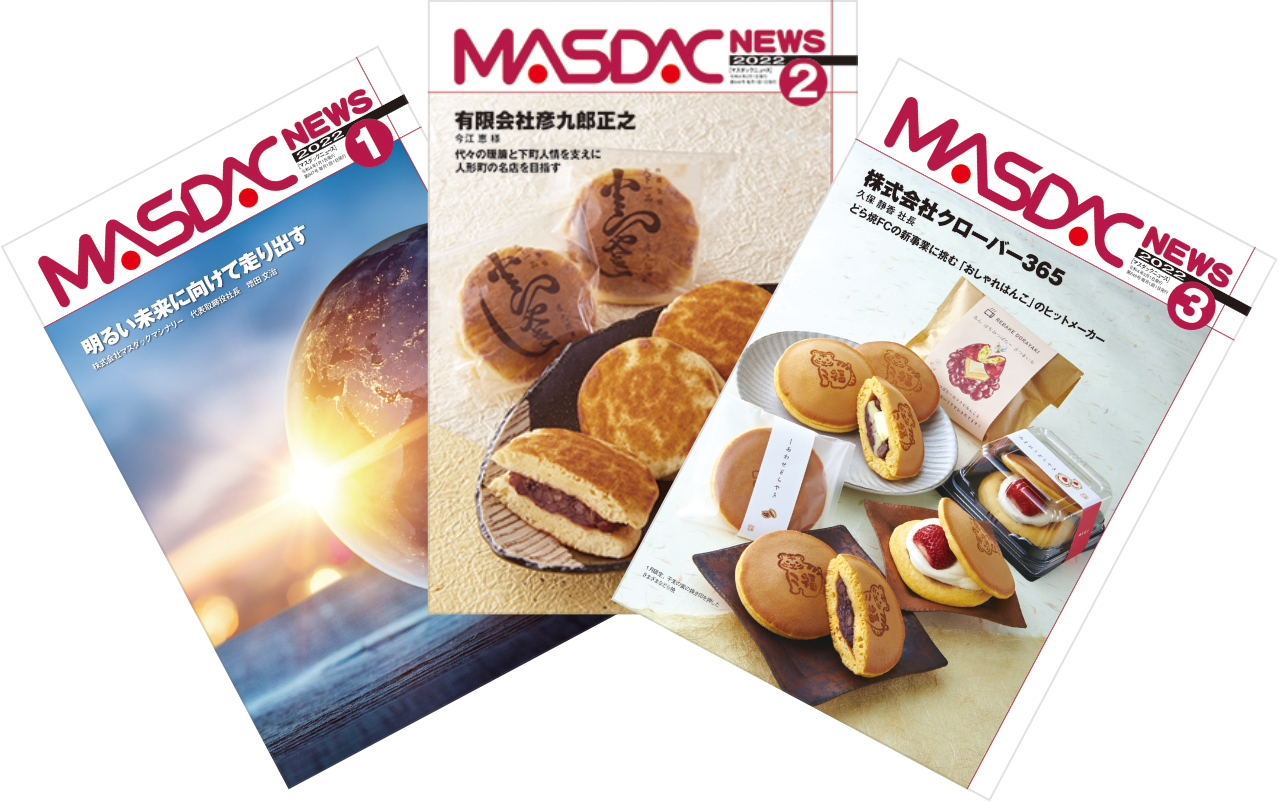 Case studies are published in our PR magazine MASDAC NEWS delivered to users. In the magazine, we present various information related to sweets and food manufacturing, including an interview with our customers' top management. Here, you can check out the trial version of the magazine. For periodical delivery of the MASDAC NEWS in a printed format, please send us a request via the following request form.
View the Trial Version (PDF)