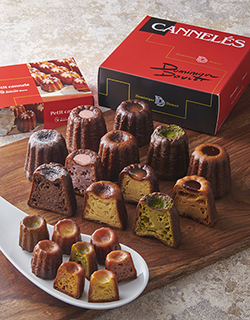 Depositer

Financier・Madeleine
Boulange Patissier Dominique Doucet
Boulange Patissier Dominique Doucet was opened by President Mr. Dominique Doucet, who came to Japan at the request of Honda, which runs the circuit when it hosted its first Formula 1 Grand Prix at Suzuka.
Local customers are constantly visiting the shop on the ground floor of the main shop, which offers about 100 varieties of bread, cakes, baked goods and ready-made meals unique to France.
In recent years, the shop's most popular product has been canelés. In addition to sales in the shop, the shop is also actively involved in online sales and sales at events across the country. In addition, the wholesale canelé business has grown to become a strong pillar of the shop's support, centred on chilled products that have a reputation for being delicious even when rebaked.
However, in May 2021, the canelés factory caught fire and all the machinery were burned down overnight. The company called for support to rebuild its facilities through crowdfunding and was able to resume production.
The company is working to pass on its brand by fusing the best parts of Japan and France, while respecting its hometown of Suzuka, and passing on its long-loved authentic taste and reliable technology.

SYSTEM DEPOLY
The System Depoly was installed in April 2022. The System Depoly is used for the production of the signature product, canelé.
In the kitchen, in addition to the depositor, an oven and a washing machine for canelé mould are compactly arranged, taking into account the work flow. The conveyor of the System Depoly is used a return movement function that makes it easy for one operator.
The depositor mechanism uses a piston system with high accuracy for liquid type batter.
"Previously, depositing volume variation was an issue, but with this machine there is no variation and the liquid level is exactly at the same height. Also, there is a good maintenance support system for the machine, which gives us peace of mind".
The front: After "petite cannele" (strawberry , Matcha Green Tea , caramel , Vanilla): "Raw chocolate, cannele" , "cannele Vanilla" , "Matcha Green Tea cannele" , "strawberry cannele" , "Salted Caramel Candy cannele" , "honey cannele"

Production of 'Cannulé vanilla'.

System depoly which they are using.
Liquid batter can also be deposited with a fixed quantity.

The state of Baking rising
MASDAC NEWS trial version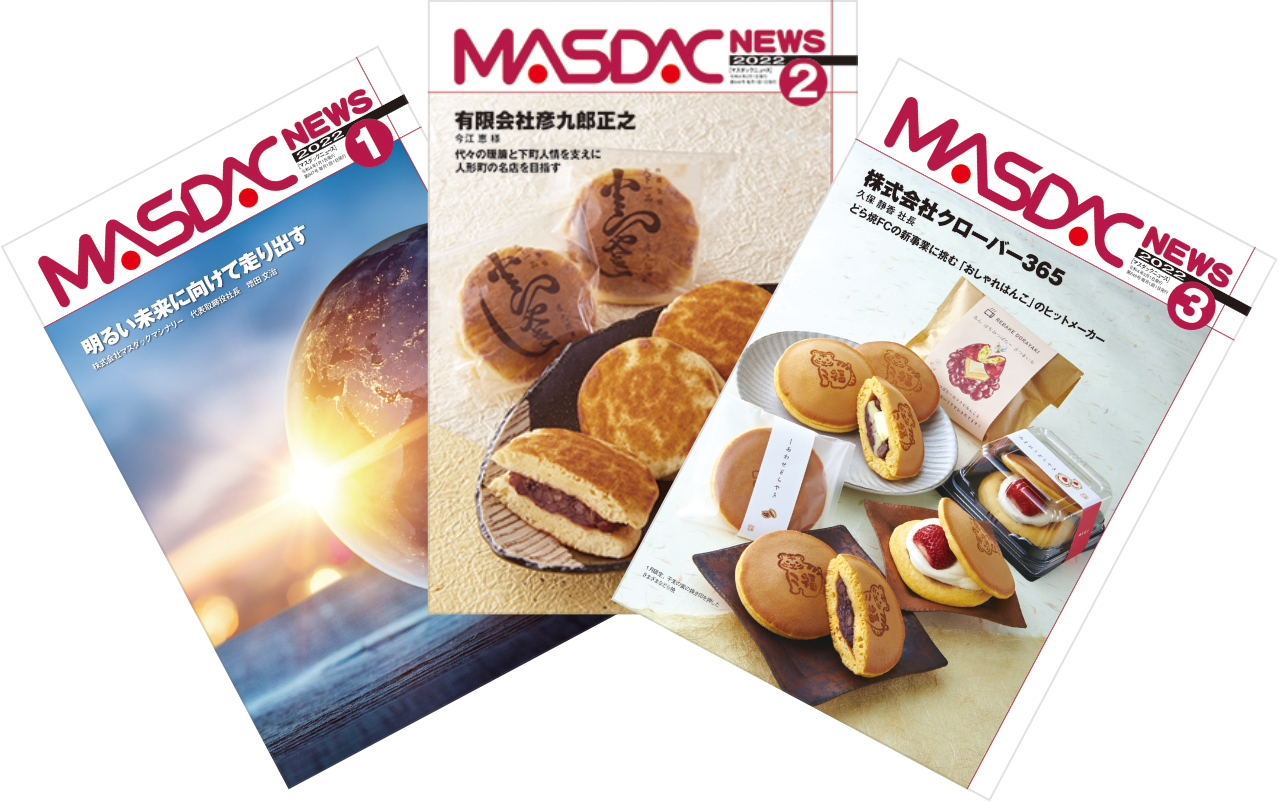 Case studies are published in our PR magazine MASDAC NEWS delivered to users. In the magazine, we present various information related to sweets and food manufacturing, including an interview with our customers' top management. Here, you can check out the trial version of the magazine. For periodical delivery of the MASDAC NEWS in a printed format, please send us a request via the following request form.
View the Trial Version (PDF)